Visa photos for the same country are similar. You don't have to change the format whenever you apply for a renewal. However, if you're applying to a new country, it's a different ball game. The rule changes from one country to the other. 
Therefore, one cannot apply to these countries with the same picture. It is best to confirm what is acceptable in the new country. The UK and Canada may be similar, but not in the size and format of passport photos. These countries are distinct in their requirements, and a mix-up in them would mean your visa is declined.
This article compares the UK Passport photo size vs Canadian visa size photo. Can you apply to both countries with the same passport photo?
The requirements for a Canadian visa photo
To apply for a Canadian visa, you need two color passport photographs. They should strictly follow these requirements:
The picture size is 45 × 35 mm (height and width)

High resolution

Your face should cover up to 80% of the frame

It should be taken not later than three months before the application

Both eyes must be open with no accessories like an eyeglass

You must have a neutral expression (a wide toothy smile is unacceptable)

No head covering except for religious purposes

Wear plain clothes (not uniform or camouflage)

The photo should be printed on paper with a matte finish
These rules concern Canada and Canadian applicants. However, they are acceptable in some countries with similar guidelines.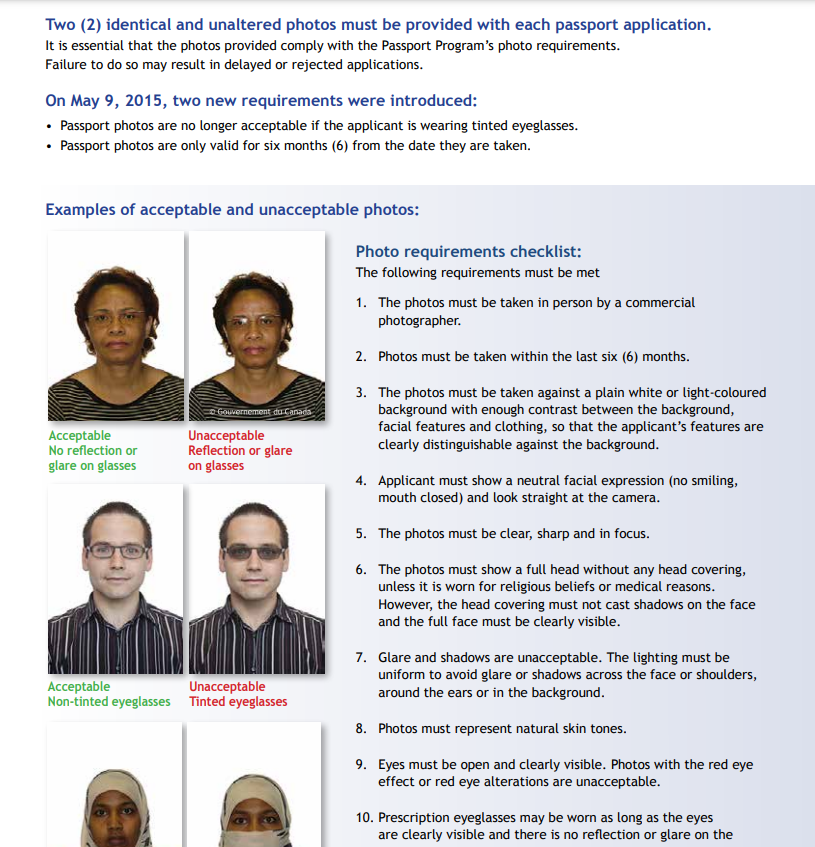 The Requirement for UK Passport Photo
Like in the Canada application process, you need two colored passport photographs that follow these rules:
35 mm in width and 45 mm in height

Your head must occupy 70-80% of the picture (note the slight difference in the specification)

High resolution

Printed on a quality paper

Taken less than a month before the application

Cream or light gray background

You must face the camera with your eyes open

No frowns or smiles but a neutral expression

Prescription glasses are allowed

Religious or medical head gears are allowed

No uniforms
From the requirements above, you can tell that both countries have several similarities. However, it does not mean that the photos can be used interchangeably. You can maintain the quality and general appearance, but there's more to it. Therefore, we examine the differences.
The difference between

the UK Passport photo size vs. Canadian visa size photo
The first thing to note between the two countries is that one is keen on submitting a more recent photograph. That is, they want to ensure that you have not changed that much. The UK requires you to submit a less than a month-old photograph. However, Canada gives you more flexibility to use a three-month-old picture. 
This means that while you can use a photo taken for a UK passport to apply for a Canadian visa, you can't use the same for Canada to apply for the UK. Doing so would mean that your application bounces back.
The UK is more flexible regarding accessories like religious headgear and eyeglasses. The country allows you to wear prescription glasses and coverings like hijab, provided your face is still visible. This means you can choose not to remove your glasses if you want.
 In Canada, prescription glasses are only allowed if you can't remove them for medical reasons. Should you use them in your photos, you need a signed letter from your doctor. The document must be submitted with the application.
While both countries share similar background colors, they are not the same. The Canadian visa photo has a simple white or light color background, while the UK uses a light gray or cream. The difference may not be so obvious to your eyes, but the experts at the visa office can spot the difference and single out the odd passport.
Some Passport Photo Mistakes You're Making
Wrong dimension

–when it comes to your passport photo for visa application, please leave no room for guesses. You MUST abide by the stipulated size, or your application will be rejected.
Poor color quality

–black and white, washed out, dull, or overexposed images are unacceptable. If you notice coloration issues, you should do something about it.
The wrong background

–If you don't have the correct background at home, you have nothing to worry about. All you need is software that changes the old background to white or off-white, as the case may be.
You don't edit the photo

– it doesn't start and end with taking shots with your phone. The editing phase is as crucial as the picture-taking phase. This brings us to the question of where and how to edit. Technology has made editing so seamless that a single swipe can get the job done. This is where AiPassportPhotos come into the picture.
Why you need AiPassportPhotos
Whether you are applying for a UK or Canadian visa, you need passport photo software to help you meet the requirements. In this case, AiPassportPhotos is your one-stop shop for editing. If you've taken the picture and it doesn't meet the standard at first glance, you don't need a professional editor to do the magic.
 After taking the picture with your smartphone or digital camera, you can upload it to the software. The automatic crop feature resizes the photo to the standard 35mm by 45 mm. There's no need to click and drag. Check your background to see if it meets the white, gray, or light color required for both countries. 
If it doesn't, you can change the color. Check that all other requirements are met before saving and downloading the image. If you've done that, see you in the UK or Canada!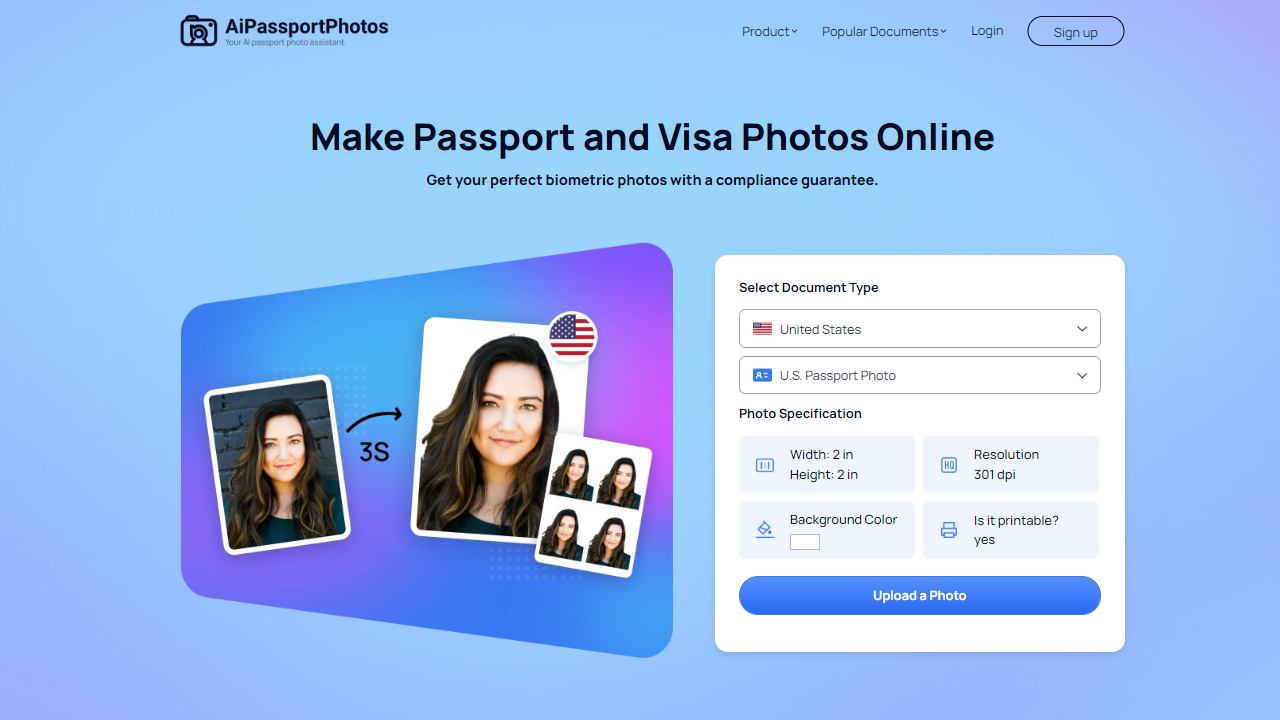 Conclusion
Canada and the UK are different countries with different requirements for visa and passport application. The process is usually expensive, so succeeding after the first try is best. If you follow these guidelines to the letter, you'll get a positive mail as and when due.