LinkedIn is a social media platform designed for professionals and businesses to connect and share information. You can create a professional profile of it to showcase your skills and experience and connect with other professionals in their industry. You can also search for jobs, apply for jobs, and receive job recommendations based on your skills and experience. Since LinkedIn also offers a range of content, including articles, videos, and infographics, you might regard it as a source to gain updated information.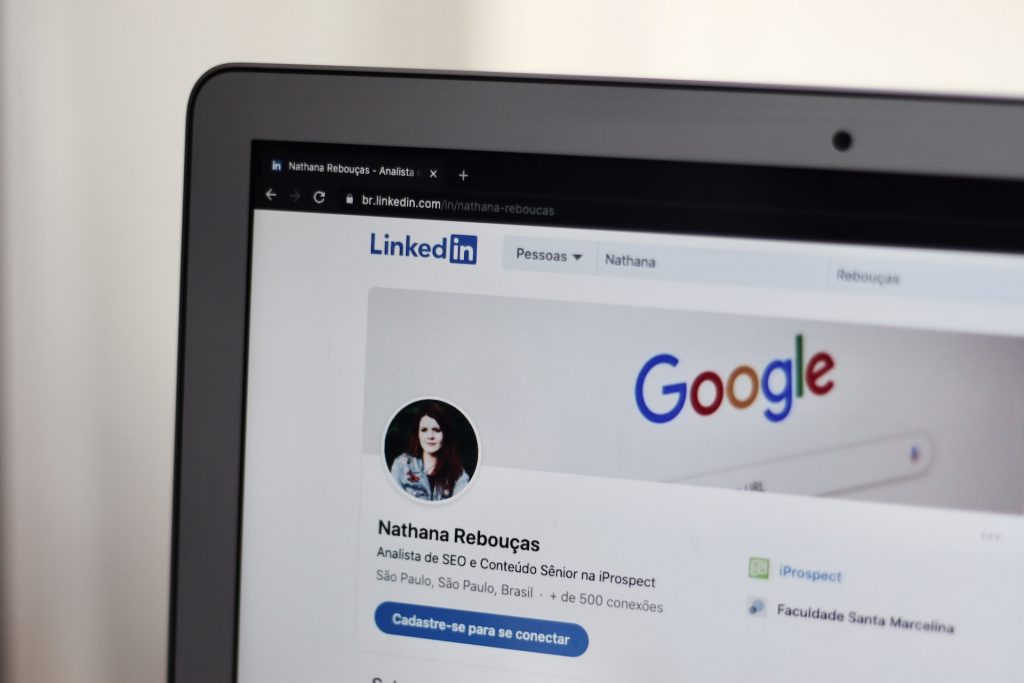 No matter why you create a LinkedIn account, here we are intending to help you stand out from the 830 million users. How to make it? Let's start with a LinkedIn profile picture. As we know, a profile picture is always the first impression that people have of you online. A professional-looking photo can help establish credibility, trust and deep impression, especially if they have a lot of connections or interactions on social media.
In this post, we have gathered 5 guidelines to polish your LinkedIn profile picture and finally help you win your business goal.
What Is the Right LinkedIn Profile Picture Size in 2023?
Knowing the right size for a LinkedIn profile ensures you quickly choose an original profile picture, saving you time for later adjustments. LinkedIn recommends a profile picture size of 400 x 400 pixels for personal use. All images must be JPG or PNG. The maximum file size for the profile picture is 8 MB. 
5 Practical LinkedIn Profile Picture Guidelines to Let You Stand Out
Choose a professional photo
Rather than a social networking platform to chat for fun, LinkedIn is more like a professional networking site for you to showcase expertise and professionalism. Your profile picture must convey a professional image.
Just wear what you usually wear for work, a suit could be the best. If your working environment is casual, just think about who your clients are and what kind of look they want to see, and what impression you want to leave on them. 
Remember not to wear too much makeup or jewelry. Less is more.
Show your face with a smile
Since LinkedIn profile pictures appear in a circle frame, you need to show your face centered. Use a headshot that includes your face clearly. And avoid using group photos that might confuse viewers cause they might not recognize the real you. Photos with busy backgrounds are also not recommended. You can try to blur them or they will distract viewers from your face.
A warm and friendly smile can make you more approachable to potential employers or clients. A smile also shows others that you are confident.
Be consistent
Being consistent means you should use the same photo as your profile picture across all your social platforms, like Facebook, Twitter, Instagram, and so on. By doing so, it makes it easy for people to recognize you no matter what platforms they find you. Another advantage of using the same photo is to help you build your brand reputation when you have a brand to promote.
The longer you keep the same profile picture, the higher chance that people will recognize you or your brand after continually seeing you or your brand on social platforms.
Use a recent photo
Using a recent photo as a profile accurately represents who you are now and prevent confusion and misrepresentation. Provide that if use an outdated photo as your profile picture, others may not be able to recognize you when they meet you in person. This can lead to confusion and even awkward situations. Furthermore, people might think you are not candid and unreliable which is bad in a job interview.
In a word, using a recent photo as your profile picture helps build trust and credibility.
Use a high-quality profile picture
Using a high-quality profile picture in the best light has positive effects. A clear and sharp image can make you look professional and approachable, while a low-quality or blurry photo might leave the impression that you are not serious or not willing to show yourself.
Besides, a high-quality profile picture also helps people recognize you more easily.
Keep these 5 guidelines above in mind when choosing a picture profile for LinkdeIn, you surely will get one picture that best presents yourself.
Common Problems with LinkedIn Profile Pictures and How to Fix Them
Now we know how to get the best profile picture, but sometimes we're unsure how to adjust or revise our chosen LinkedIn profile picture. Below are some common problems that you might confront when editing the LinkedIn profile picture and corresponding solutions.
Situation 1. My picture has a messy background. How can I blur or change the background?
Solution: Blurring or changing the background of a photo is easy with an online AI photo editing tool. Next, we will show you how to remove and reset the background using AiPassportPhotos.
Step 1. Visit AiPassportPhotos background tool and upload the image.
Step 2. Once your photo is uploaded, AiPassportPhotos will automatically crop the background for you.
Step 3. You may add a new background and adjust the blurriness to be more natural.
Step 4. Download the photo by hitting "Get photos now" on your device.
Situation 2. My profile picture is a bit blurry. Can I enhance the photo and get an HD version?
Solution: Take it easy, AiPassportPhotos has got you covered. This online photo editor automatically adjusts the brightness, contrast, sharpness, and color balance of a photo for you.
Step 1. Open AiPassportPhotos photo enhancer in your browser and upload the photo.
Step 2. AiPassportPhotos will automatically start processing the photo. The whole process generally only takes several seconds.
Step 3. Download the enhanced photo to your computer and it can be used for your LinkedIn portrait.
Situation 3. If you want to add a touch of creativity to your photo by experimenting with different color combinations or just feel the color of the photo is not appealing, you might need a photo colorizer. 
Solution: Luckily, besides AiPassportPhotos, many powerful photo editor is equipped with a photo colorizer. The process to colorize a photo is also simple. Most of online photo colorizer will automatically colorize the uploaded image only if it detects the picture. 
Conclusion
Always remember that the first impression is the most important thing. A profile picture online is representing you and is the first impression you leave on others. A polished LinkedIn profile picture can help you stand out and gain more attention. 
We have mentioned the 5 guidelines to help you make a good LinkedIn profile picture and also share a great online profile picture editor – AiPassportPhotos to help you better customize your profile picture. Let's move on to make yourself an excellent LinkedIn portrait to start a new career.