For beginners, ease is a watchword when dealing with tech. This article will show you the best AI-based passport photo generators you can use effectively and easily. You do not need to be tech-savvy to navigate these online tools.
Top 5 AI-Based Passport Photo Generators Driver
Passport photos are essential in our lives because they are required for most documentation processes. You need a passport photograph to apply for your international passport, visa, and driver's license, among other vital documents.
All these applications come with unique passport photo requirements to be fulfilled to process your application thoroughly.
The complexities and uniqueness of these processes are often mind-boggling, leaving you with many questions about what to do and how to meet these requirements without being returned repeatedly because of mistakes.
As usual, Artificial Intelligence has come to the rescue with valuable tools that eliminate these passport photo challenges and quickly get you back on track.
We've compiled a list of 5 AI-based ID online passport photo editing programs that can help you.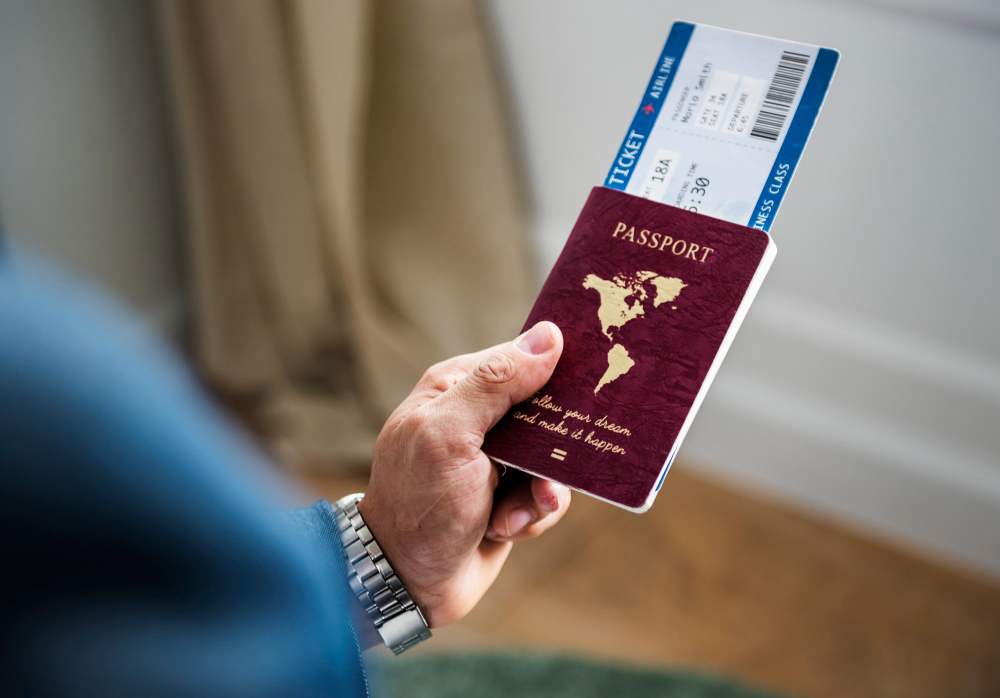 1. PhotoForID.com
PhotoForID is an AI-based Web app and one of the finest. This app employs cutting-edge technology to perform quality checks on your passport photos, customize them to fit the desired mold, and generate the image you require.
Pros of PhotoForID
You can use PhotoForID via the app or a web browser on your mobile device or personal computer.
This app uses artificial intelligence to perform quality checks and determine your images' quality.
Other features include color checks, distance checks, automated face detection, and image angle checks, among other features.
Once the checks are complete, this app will automatically edit your image to ensure it complies with your passport, driver's license, visa application, etc.
You can customize your picture multiple times without incurring extra charges. Charges are only applied to the final result.
Face frame, space additions, picture frame, and other automatic adjustments are available.
PhotoForID does not add a watermark to the final version of your photo and provides high-resolution images.
Everything is handled automatically through the cloud. You don't need technical knowledge about photo editing or enhancing.
Cons of PhotoForID
This app is not free. You will be charged $7.99 per photo. However, you are guaranteed acceptance or your money back.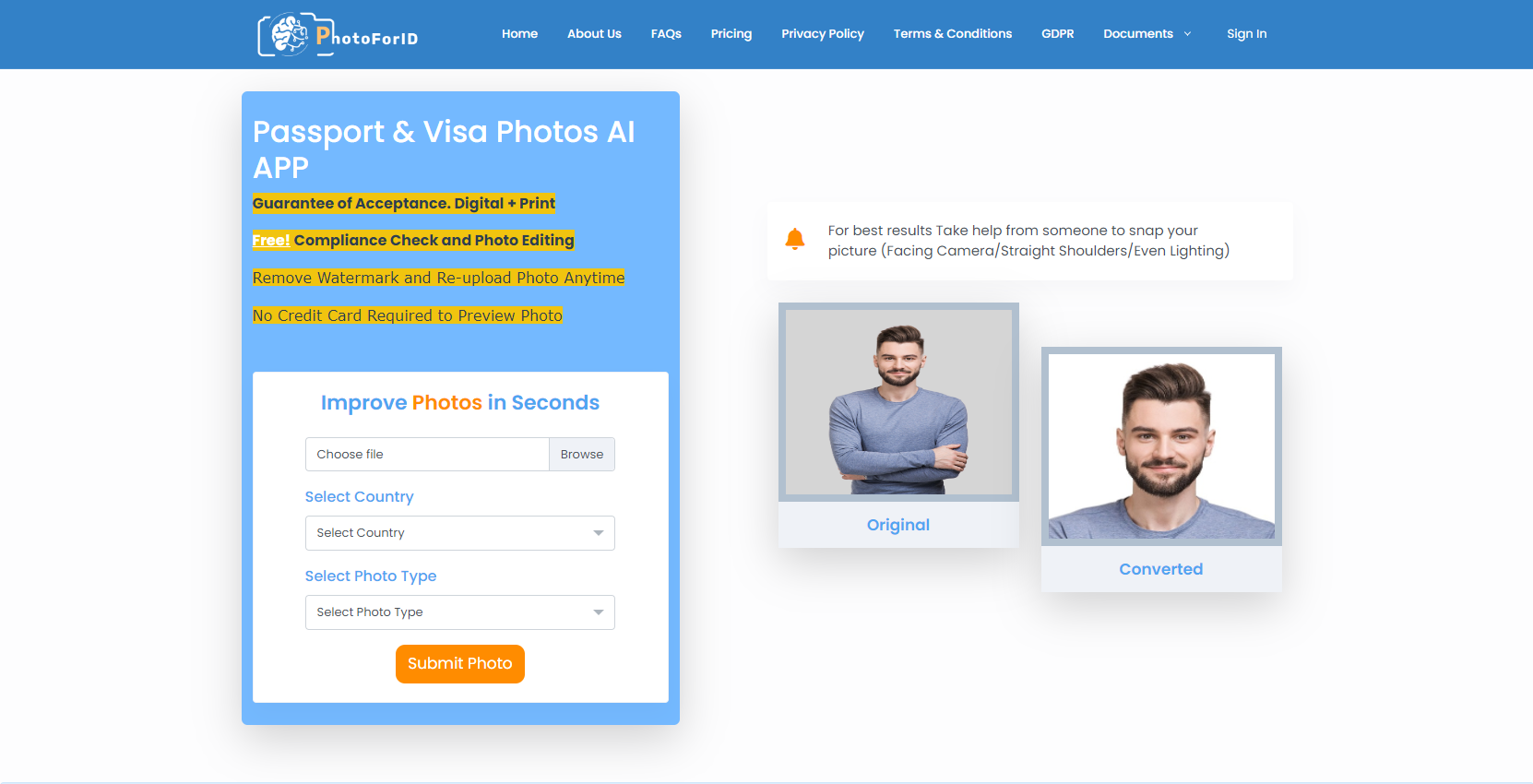 2. AiPassportPhotos
AiPassportPhotos is a thriving and competitive online passport photo generator that provides professional and hassle-free photo processing services.
You can use the AI-powered tool to generate professional images for your passport, visa, driver's license, ID card, and other documents in seconds.
Pros of AiPassportPhotos
It is a Low-cost Option: AiPassportPhotos will generate a decent digital biometric photo for you in seconds, which you can conveniently print out at a store for a reasonable price.
AI Processing Technology: their trump card is developing and deploying AI technology that automatically analyzes your passport photos online. Allow current technologies to accompany your passport photos!
Ensured Compliance: Rejection is frustrating, but AiPassportPhotos' fully-featured image tool will ensure that your photographs are accepted 100% of the time.
Time Saver for Shots: Gone are the days when you had to wait hours to take pictures at a photo studio. AiPassportPhotos allows you to get your online passport photos in seconds from the comfort of your own home.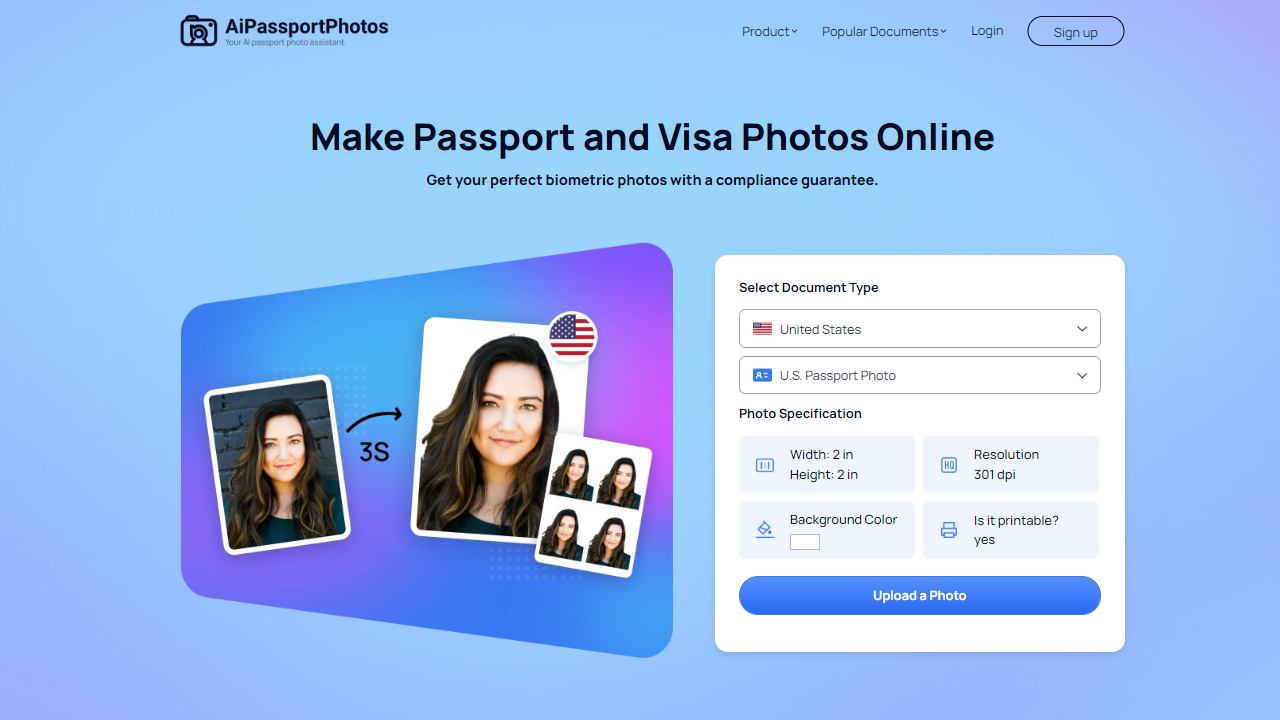 3. PhotoAid.com
PhotoAid is another Web-based service that employs artificial intelligence to crop, resize, and process your photographs to ensure compliance.
Pros of PhotoAid
PhotoAid's artificial intelligence handles the crapping, so you don't have to bother about head size, measures, facial alienation, and other aspects.
Depending on the nature of your application, this service automatically resizes your photo to the appropriate dimensions.
The AI in PhotoAid eliminates the photo backdrop, so you don't need any prior understanding of photography or photo editing.
Depending on where you're trying to apply, PhotoAid automatically adjusts your photo backdrop to white, off-white, gray, or blue.
PhotoAid also handles the resizing. This feature implies that PhotoAid will automatically resize your photo into the specified height-length format, eliminating the need for you to worry about these details.
Cons of PhotoAid
The service is only available to people over the age of 16. As a result, the Service Provider does not intentionally process the personal data of minors.
4. Passport-Photo.Online
Passport-Photo.online is another helpful tool. It can generate compliant photographs and assist you in taking them without leaving your house.
Pros of Passport-Photo.online
Allows you to purchase photo prints to be delivered to your home.
Apps for Android and iPhone are available.
You have an unlimited number of photographs to pick from.
This tool has a built-in validator that checks your photo against official standards, such as those required for a US passport, Visa, ID, or driver's license.
You have the opportunity to save time. Taking a picture with your smartphone is far faster than looking for a photo booth or a professional photographer.
Better bargain. It is far less expensive than hiring a professional photographer.
Finally, you have a 100% guarantee the organization will accept your photo.
Cons of Passport-Photo.online
It takes 2-3 days to get a print out. This makes it not an ideal choice when you need it URGENTLY.
This tool is not free.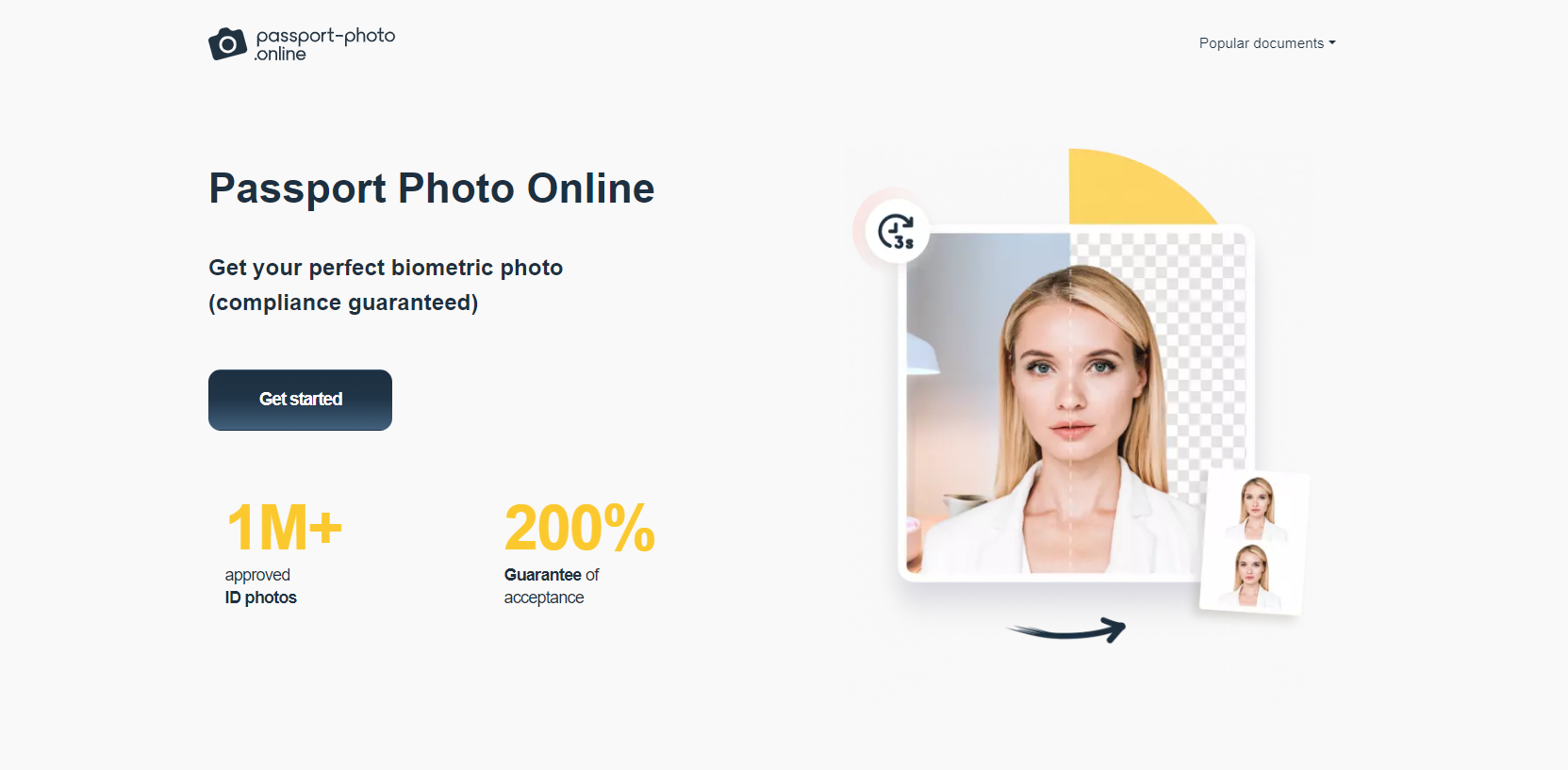 5. MakePassportPhoto.com
Are you looking for images for your passport, visa, e-visa, ID card, residency, work permit, DNI, certificate of return, adult proof of age card, driving license, electronic id, residence permit, and other documents? MakePassportPhoto.com works with a number of these services to provide compliance-ready images.
Pros of MakePassportPhoto.com
Biometric pic is guaranteed to be 100% accurate.
AI performs numerous checks to ensure that the face and eye locations are aligned, that the head heights are set correctly and that the head is positioned at a specified distance from the top.
It automatically converts the photo background to white2. Paper sizes supported include 6x Inch 4R, 3.5*5 inch 3R/L, 7*5 inch 5R/ 2L, A5, A4, US Letter, and US Legal.
AI ensures that the maximum image size is less than 500 KB.
MakePassportPhoto.com gives you photos that are ready to print.
You can get quality prints delivered to your door.
Cons MakePassportPhoto.com
You may not construct frames around their Webpages that affect their website's visual presentation or design without prior approval and written consent.
Conclusion
Without prior photo-editing knowledge, AI has made Passport Photo creation easier and faster. These tools will allow you to submit passport images that comply with all your applications. So select the tool and pick the ideal one for your needs.