Passport photos require careful attention to details including dress, accessories, and makeup. I believe no one wants an unattractive photo of themselves in their passport. And I'm sure since you have clicked on this article, you have likely experienced the "nightmare" of taking a photo for official identification. For instance, your photo indicates weakness since your eyebrows are too thin and your eyes are unfocused.
To avoid that, you may wonder if I can wear makeup in my passport photo so that I can be shown in a more confident way. In this article, we'll explain as many details as possible about makeup for passport photos, including the rules and regulations of makeup for passport photos and several tips to have your perfect passport photo makeup. 
Can You Wear Makeup for Passport Photo?
If you need to know whether or not you can wear makeup in your passport photo before all questions, the answer is definitely yes. In fact, It is important to be clear that the United States government has not specified or provided any laws, rules, or restrictions regarding the cosmetics component of your appearance when standing for a passport photo. Instead, they have just provided some ideas. However, it goes without saying that if you do decide to wear makeup in your passport photo, you should keep it to a minimum and try to maintain a natural appearance. In that case, the United States Department of State will very certainly refuse your visa application.
Below are some tips for taking passport photos while wearing makeup.
Maintain your original eye color
Only contact lenses that are worn for medical reasons are permitted to be worn in a passport photo, which means that most people cannot wear colored contact lenses of any kind, especially green or pink lenses. This policy is enforced by the authorities in the United States. Therefore, if you do utilize them, make sure to put them somewhere else, and just feel free to display your natural orbs.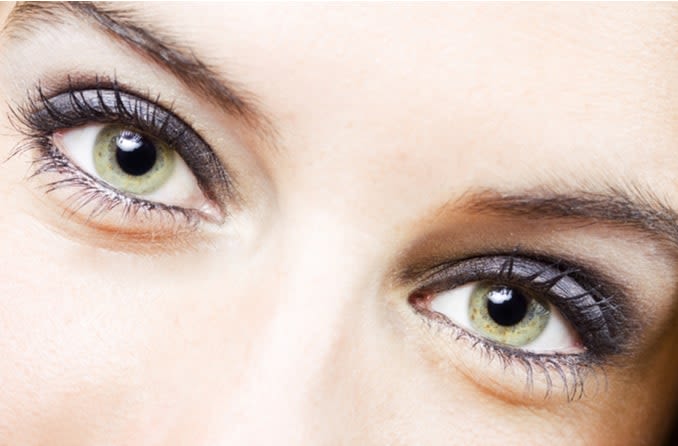 Avoid sunscreen with high SPF
It is possible for a white film to be left behind on your skin after using a product that contains sun protection factor (SPF). It is a protective film that shields your skin from the sun's ultraviolet rays; but, if you apply too much sunscreen, or your sunscreen has a high SPF, it can cause the color of this protective film to become too white, which will give your face an unnatural color. This is why we recommend products with SPF less than 15.
Do not blindly trust makeup tutorials on the internet
It's understandable that some video platforms like Youtube would have a large number of people demonstrating how to apply cosmetics for ID shots, but we still need to be able to verify their authenticity. You should also know that this is not the path you should take in your research if the makeup in the video is too dramatic.
In addition, perhaps a large number of vloggers will use passport photos as an opportunity to experiment with new looks, so you should be wary of web traps and look for the ideal lesson for you.
Perfect Passport Photo Makeup–Tips
A little coating of matte foundation is recommended
You can achieve a more even complexion and a refined, polished look with a light application of matte foundation. You can use a moist makeup sponge to apply a matte or semi-matte foundation with medium coverage. This dilutes the product, making for a more equal and unretouched complexion.
Don't forget to apply foundation on your neck
Before finishing your foundation step, please make sure your foundation is blended to your neck so that there isn't a stark contrast between the face and neck. We all know how awkward that would be.
Clean eyebrows
Be careful to clip your eyebrows so they don't look like a random weed before you get your passport photo taken since this will help you look more alert overall. To make this process go more quickly, you can pick up an eyebrow trimmer from a cosmetics shop.
Thicker eyebrows may make your facial features look more three-dimensional and delicate, so filling in sparse areas with a light brown eyebrow pencil can be a good option if you don't have a lot of them naturally.
Matte eye-shadow and eyeliner
While we recommend avoiding eyeshadow on your eyes, if you insist, go for only bare skin shades such as brown, beige, and light brown. Plus, make sure they're all matte, passport photos with shimmery makeup tend to be refused.
Use brown or light brown for the eyeliner portion. You can achieve a more dramatic effect by concentrating on the inner corner of your eyes, and skipping the lines that extend past your lash lines. In the end, just use it to make your eyes bigger.
A brighter concealer
Passport photos are taken in well-lit rooms, bringing out the natural contrast between your face's light and dark areas so that you can edit the edges and draw attention to your best features. Besides, a brightening concealer can help you hide your dark circles and look healthier and more energetic.
Neutral lip color
When taking passport photos, it's best to wear a muted, natural lip color, like nude or light pink lipstick. Besides, the perfect lip moisturizer can also help your lips look fuller by using the right oil.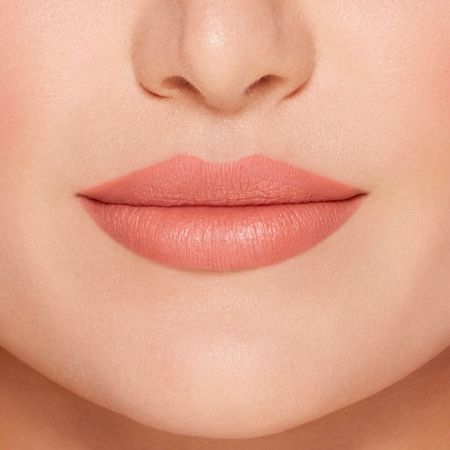 Powder your T-zone
In the split second before snapping the photo, or while standing in line, you can use blotting paper to remove excess oil from your face's T-zone. Or, you can use the powder solely on your T-zone to avoid having your oily skin detract from your photos.
Style your hair
The most energizing hairdo is to pull your hair back and tuck it under your cap. Also, attempt to maintain the neatest possible appearance by trimming any stray hairs from the perimeter of your hair. Plus, don't wear anything that covers your head like hats, or anything that can create a shadow on your face.
Passport images that are instantly enhanced online
Use facial retouching tools if you want to look your best in your passport photos with no effort.
They can automatically help you remove annoying parts of the photo, such as red spots on the face, uneven skin tone, etc. You may make your pictures look better with only one click using a programme like AiPassportPhotos. In reality, it is an online passport photo generator that may help you produce passport photos in a matter of seconds while still conforming to official government standards.
Sum up
At the end of the article, I hope that everyone who goes to make a passport photo will carefully read the tips mentioned in this article so that you'll have the perfect passport photo that satisfied you.