Max Spielmann is a famous photography brand in the UK, aiming to shift your digital precious memories into a variety of prints, such as making special gifts and souvenirs by printing pictures on cushions, mugs, T-shirts and wall art. In addition to regular photo printing, it also tailor-makes biometric ID photos for passports, visas, driving licences and other official documents.
With more than 400 branches spreading around the UK, you must have come across one of its stores or photo booth on the street, in Tesco and Asda. In this passage, we are going to explore Max Spielmann passport photo service, its cost, locations and compare it with getting passport photos online.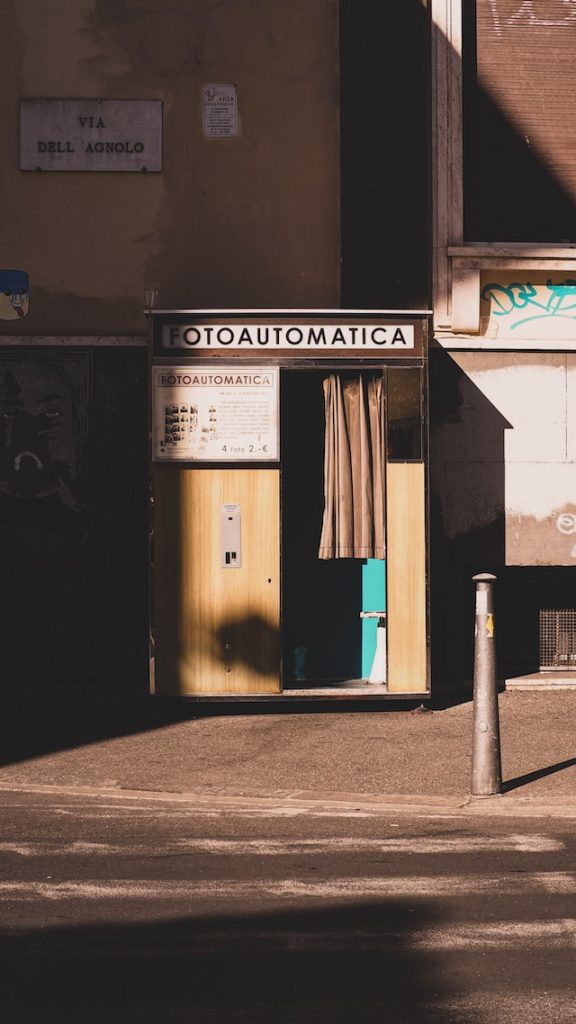 Max Spielmann Passport Service
The biggest advantage of Max Spielmann passport photo service is compliance. Their employees have been trained to get acquainted with the official requirements. Those helpful and experienced shop assistants can not only make sure your photo is accepted by the HM passport office, but also guide you through passport application process. For online applications, you would get a photo code which is used to retrieve photos. For paper-form applications, you would get clear and high-quality printed photos on the spot.
Apply & Go
Max Spielmann offers a featured "Apply & Go" passport service which targets to help you apply for or renew passports without hassles.
As we all know, there are lots of things to take care of except for the photo. You can walk into a Max Spielmann store, ask the staff to take a photo for you and teach you how to complete the online application.
All you need to do is to take all required documents. If you are applying for renewal, remember to take the old passports. They hope to get everything done at one time, after which you can prepare for your international trip without any stress.
How to DIY Max Spielmann Passport Photo
Instead of seeking help from a shop assistant, you can also take a photo on your own in a passport photo booth. Some might feel more comfortable in such a private space.
Max Spielmann lists detailed instructions on how to take a qualified passport photo. You just need to find a photo booth near you and walk inside. Remember don't wear white, creamy or other light-colored clothes or uniforms. Sit on the chair, look at the camera and pose as the instructions say. Don't adjust any equipment because the camera would focus on your automatically. You can preview the result on the screen. Once unsatisfied with it, you are allowed to take another shot with a maximum of 10 tries. Confirm it until you are fully happy with the picture. Finally, choose a favorable paying method. It accepts payment by cash, card, Apple Pay and Google Pay.
The booth also provides a digital photo code besides the physical prints. The whole process takes only a few minutes. Although it is a DIY process to make Max Spielmann passport photo in photo booth, you can still get audio/visual support in 6 different languages if there is any problem.
Max Spielmann Passport Photo for Babies
Although it is far more difficult to take compliant baby passport photos, Max Spielmann still strives to make photos for babies, toddlers and other minors. They are clear about the challenges, such as adjusting the babies' position and comforting the little ones. Therefore, Max Spielmann has a skillful team with specialized equipment and lighting, only to make baby photos satisfy ICAO and HMPO requirements.
Cost of Max Spielmann Passport Photos
Max Spielmann charges £12.99 for standard passport photos, £14.99 for visa photos and £10.99 for other ID photos such as driving licences, bus passes, rail passes, or student cards. It is much cheaper than a professional photography studio. Considering the service it provides, you are getting value for what you pay. For example, you can get both digital photos and printed photos at the same time
Max Spielmann Near Me
If you go to a photographer's house, usually you have to make an appointment first. However, you can just pop into a Max Spielmann store and get what you like right away.
There are over 100s passport photo booths around the UK. Frequently asked "How could I find a passport photo booth near me?", Max Spielmann develops a store finder to help you locate the nearest photo booth by recognizing where you are and what services you want.
Get UK digital Passport Photo Online
Supposing that you don't want to take time visiting a physical store or you are not available during their opening hours, I bet that making passport photos at home is the best choice. AiPassportphotos acts as a 24/7 photo booth near me, providing all kinds of ID photos for passports, visas and driving licences. This well-developed online program verifies the uploaded photos and adjusts them to meet the rules and regulations of ICAO and HM Passport office. Therefore, you don't have to worry about being rejected because of the photo.
Compared with Max Spielmann passport photo, AiPassportphotos is cheaper and easier to use. It is quite user-friendly because there is no complicated installation and confusing interface. All you need is to log in and upload the photo. You can preview the results without paying any fee. Then spend 2 credits (a few cents for each credit and 2 free credits for new users) downloading an HD no-watermark digital template.
Comparison Between AiPassportPhotos & Max Spielmann
AiPassportPhotos allows users to take passport photos with smartphones or cameras no matter where they are, especially for those abroad or without photo booths or studios in the neighborhood. In order to help you decide which service you should choose, here is a thorough comparison between Max Spielmann passport photo and AiPassportPhotos.
| | | |
| --- | --- | --- |
| Features | Max Spielmann | AiPassportPhotos |
| costs | £12.99 | lower & Affordable price (subject to subscription plan) |
| quality | high-quality | high-quality |
| processing time | A few minutes | A few seconds |
| convenience | in-store service | at home/any place |
| opening hours | 09:00 – 17:30 (subject to locations) | 24/7 |
| compliance check | Yes | Yes (with AI expert ) |
| digital copies | Yes | Yes |
From the chart above, we can see that AiPassportPhotos is more convenient and affordable, which is more suitable for a limited budget. However, for those who enjoy interacting with the photographer face to face, Max Spielmann is also recommended.
Summary
Biometric photos are decisive aspects to obtain passports and visas, so it is crucial to make sure they are qualified. Max Spielmann passport service is reliable and accessible, but AiPassportPhotos provides more options with lower costs. Please take into consideration your budget, location and real needs no matter choosing Max Spielmann passport photo or AiPassportPhotos. We hope it would help you make a better choice and then focus on planning your trip.