It's three months to your passport's expiration, and you're tense because you're a regular traveler. Better still, you've never had a passport, but there's an urgent need to travel. 
The next question that comes to mind is, "How do I get one, and how fast can it come?" It's okay to ask too many questions about the application process, especially if you're new.
So yes, if you need your passport urgently, there's an expedited process. And guess what? It's simpler than you think! Packaging your bags for the trip is even more stressful than preparing your document.
Do you have an urgent trip scheduled for the next few weeks? Is there a medical emergency? Here's how you can get it done quickly:
What you should know before applying
Before applying, understand that peak periods often receive higher demands. Therefore, expect some delay even when you fast-track the process. Standard services take between 10 to 13 weeks, excluding delivery time. 
Mailing time depends on the part of the country you are in. Expedited service, on the other hand, takes between 7 to 9 weeks, excluding mailing time. Regional passport agencies offer two types of appointments for people who need urgent attention. 
The first is a life-of-death emergency service, and the second is an urgent travel service. In the first, the applicant suffers from severe illness, injury, or the death of a family member. 
This means they must travel outside the US within a limited time. The National Passport Information Center caters to these kinds of appointments. Call the office and schedule an urgent appointment. 
As for urgent travel services, you must book an appointment at least 14 or 28 days before the trip.
If you meet the criteria, you can also apply for expedited processing for passport renewal or a name change by mail. Unfortunately, new applicants must visit the office in person. 
It starts with an application at your local post office or a public library, depending on your region. These locations often require an appointment. Here's where it gets frustrating. 
Even if you secure an appointment, expedited processing can take up to 8 weeks. If your trip is urgent, this route would not be helpful to you.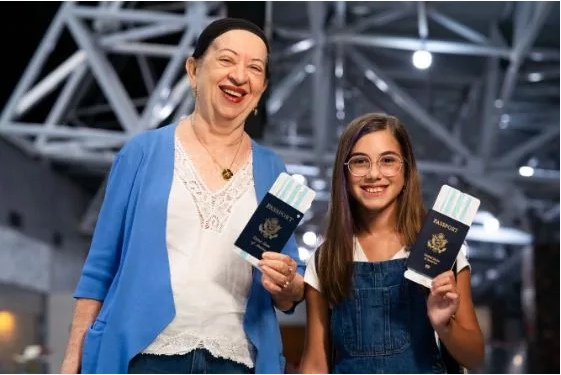 What is the fastest way to get a passport?
The fastest way to get a passport is by applying at a regional processing center. The US has 25 regional passport agencies issuing passports. Special offices exist in San Juan, Puerto Rico, and Washington, DC. Diplomatic and no-fee passports. Check out this directory for other offices here. These centers do not accept walk-ins because applicants must book an appointment through the National Passport Information Center.
Submitting your application elsewhere except for the regional processing is a grave mistake. If things go well, you could get your passport that day or the next. However, it would be best if you convinced the officials beyond reasonable doubt that there's an urgent need for the service. 
In the case of a medical emergency, a doctor's report is needed to corroborate the fact. The speed of the processing depends on the circumstance. Usually, it doesn't exceed eight days. You need a passport expediter to facilitate the application process, and here's why their services are crucial. 
Why you need a Passport Expediter
A passport expeditor submits application forms to regional agencies on behalf of their clients. These professionals are trained in the process and know the best way to execute the job.
They understand the inner wranglings of the passport expedition process and are willing to offer their service for a fee. More importantly, they are immune to certain mistakes individuals make that result in passport delay or denial. 
While some who need their passports urgently may decide to undertake the process themselves, it is not advisable. You might complicate issues while under pressure.
Below are the services a passport expeditor can assist you with:
Getting your first passport

Renewing an expired one

Replacing a stolen or damaged passport

Obtaining a passport for a minor

Name change on a passport

Correcting printing errors

Obtaining a second valid passport
A passport expeditor's fee depends on many factors. For instance, if you need their assistance obtaining other travel documents, you'll be charged more. However, you should be willing to pay given the urgency. 
Now that you know what these professionals can do for you, you can decide whether or not you need their services.
What Passport Expediters cannot do
While I maintained that you need them in your passport application process, if you're in a hurry, they are not gods. They do not have the final say. Here are two major things these experts cannot do for you:
They cannot process your application or issue you a passport–of course, they liaise with the US Department of State Bureau of Consular Affairs to get the job done. 
They don't guarantee speed–expediting services can get your application submitted promptly, but they cannot guarantee speed. However, an experienced practitioner can hasten the process if they have a cordial relationship with those at the local processing centers.
That said, you must be critical in your choice of expeditors. It is best to ask for previous experience or check their site for reviews before trusting them. In many cases, you have friends who have used a similar service.
Ask them to refer you to the best in the industry. It is okay to be skeptical, but the risk would eventually be worth it. The cost of hiring a passport expeditor ranges from $100 to $800 depending on the urgency. The most expensive offer ensures that your passport is ready within a week. 
Conclusion
A passport expeditor can only help if your passport photograph is well formatted. Tools like AiPassportPhotos allow you to get the perfect shot for seamless processing. It is user-friendly and doesn't need any form of expertise. 
A standard photograph alongside your accurate documents makes the job easier. If you have an expired passport or need a new one soon, take the bold step by contacting a passport expeditor today!