According to the requirements of the South Africa government and the Ministry of Transport, all drivers must have a valid driving permit to drive their vehicles on all roads. Your driver's licence at the traffic department is valid for 5 years.(Your driver's licence expiry date is printed right under your licence number on your actual card.) So you must renew your driving licence card four weeks before its expiry date.
If you renew it after the expiry date, you will have to apply for a temporary driving licence at an additional cost while waiting for your driving licence to be issued, and may run into serious trouble with the authorities and have your vehicle seized. It is important to renew your driver's license. In this article, we will show you how to renew your driver's licence and get rid of the hassle of an expired driver licence.
Requirements to Renew a Driving Licence
According to the driver's licence renewal requirement, you must prepare the following:
Complete the DL1 application form.
South African ID, a copy of your ID or old driving licence card or a valid South African passport.
Prepare two 45mm x 35mm black and white or colour printed ID photographs.
Proof of residential address not older than 3 months. For example, a utility account. If the utility bill is not in your name, the owner of the bill must make an affidavit stating that you live at the address and the utility bill must be attached to the affidavit.
Residents living in an informal settlement will need a letter with an official date stamp from the ward councillor confirming your address.
Complete the notification of change of address.
To undergo an eye test or carry the certificate issued by the optometrist.
To have your fingerprints taken.
Application fee.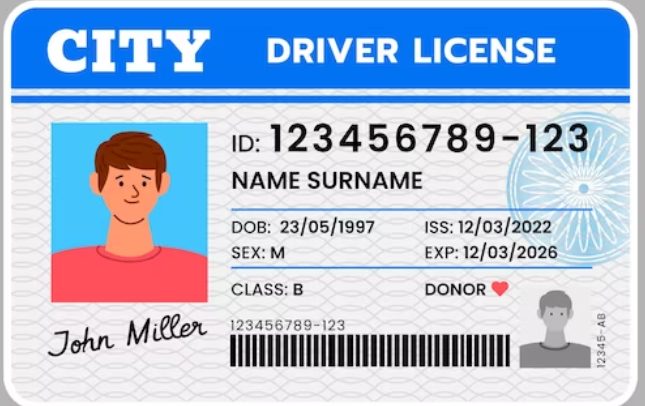 Renew Driver's Licence at the Driving Licence Testing Centre
The South African government encourages drivers to renew their licences four weeks before they expire. For most South Africans, you can go to the Driver Licence Testing Centre-DLTC to get your driving licence renewed. If this is your first time completing a driving licence renewal at DLTC, you'll feel a bit worried and have to clues as to what to do there. Take a breath and we will help you here. In relation to the South African government, go to your nearest DLTC with the following steps:
Go to the DLTC counter and request the DL1 application form and complete all required sections at the centre.
Join the queue in the waiting room for eye tests.
Scan your fingerprints and put them on the system.
Make the renewal payment.
Once you've completed the above steps, all you'll have to do is wait for your brand-new driver's licence. The good thing is that you won't be required to take a driving test when you renew your driving licence. However, if your vision has deteriorated since the date your licence was issued, new conditions will be attached to your licence.
Renew Driver's Licence Online
A driver's license renewal can now be scheduled online through the NaTIS online booking system. All Gauteng residents must apply online for renewal. This is a more convenient alternative to the previous process, which avoids standing in a long queue at the DLTC. Read below and see how to renew your driving licence online.
Go to the online website.
Select "Book Now" when "Book Now to Renew Your Driving Licence Card" pops up. Enter your personal details (ID type, ID number, initials and surname)
Fill in your contact details (name, surname, mobile number, email address)
Schedule a date and time at your preferred driving licence testing centre.
Confirm your booking.
Instead of waiting for hours just to book an appointment, now you have an option to book your test online. Booking availability data is updated in real time by the DLTC. Although Gauteng residents must book their driver's licence renewal online, they will still have to visit the DLTC to have their fingerprints taken and get an eye test. And don't forget to bring all the necessary documents, and be on time for your appointment.
How Long to Get Renewed Driving Licence?
After you've finished the application process for your driver's licence renewal, you'll need to wait for about 4 to 6 weeks before you'll be able to collect your new driver's licence. If you've been waiting for more than 8 weeks, be sure to contact your local DLTC to find out when you'll be receiving your driver's licence.
How Much to Renew Your Driving Licence?
Driving licence renewal costs vary between municipalities, but average around R250. If you renew your driver's licence after it has expired, you will have to apply for a temporary driver's licence at an additional cost ranging from R72 to R100. You'll therefore need to contact your local licencing office to find out the cost.
How to Make South African Driving Licence Photo Online?
There are many places to take photos of your South African driving licence. For example, you can go to DLTCs, photographic shops, photo studios or Internet cafés. If you hate the long queue and have the troubles of going outside, here you will need a licence photo editor. AiPassportPhotos can generate your digital biometric photos online in seconds, allowing you to get them printed at stores that provide photo services at a more favorable price. Follow below and help you get qualified driving licence photos quickly.
Open AiPassportPhotos on your devices.
Select the document type and select South Africa Driving Licence Photos.
Select and upload an image from your photo library. The process takes some time.
Crop size automatically. South African photos have strict size and proportion specifications that you must follow. AI technology intelligently scans your passport photos online, resizes the photo, changes the background, and improves overall photo quality.
Save printable templates and get them printed in stores that offer photo services at a better price.
Cut it out and use it.
After taking photos, use some online photo editing tools to help you change the background of your photo. With AiPassortPhotos, we can make sure you have qualified photos measuring 45mm x 35mm. You will never again experience discouragement with the fully functional photo tool, because AiPassportPhotos will ensure 100% acceptance of your photos.
Conclusion
The quality and quantity of photos are important when applying for a South African driving licence. To avoid being rejected and wasting time, energy or money, you should get started 4 weeks before your driver's licence expires.