Have you ever thought of taking a road trip when traveling abroad?
Do you know what to prepare in order to achieve this goal?
In order to fulfill your dreams of driving freely overseas, you are supposed to have an international driver's license. In this passage, we are going to talk about what a Malaysian international driving permit is and how to apply for it. This ultimate guide is suitable for Malaysians who are planning an oversea trip and foreigners who wish to drive in Malaysia.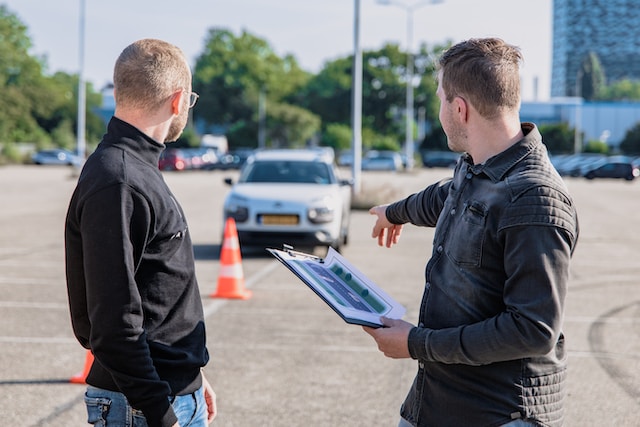 What Is JPJ International Driving License
The international driver's permit, which should be officially called "international driving permit (IDP)", is a government-issued document proving that you are eligible to drive motor vehicles without taking extra tests. It is a short-term certificate usually lasting for one year, as a supplement to a domestic license instead of replacing it. Therefore, if you are going to reside in a foreign country for a long period, you should apply for a formal one issued by your target country.
Use of International Drivers License
As its name suggests, IDP ensures your eligibility to drive any two- or four-wheeled vehicle in more than 100 countries. It could also be used as a permit to rent a car, which is quite attractive to road trip enthusiasts. With names, photos and other necessary personal information on it, the car renting companies could verify your ability to drive and your identity.
Additionally, many countries require IDP as a valid document to avail of insurance in case of an accident. There are translated versions in more than 12 languages available, the IDP perfectly breaks the language barriers and fully illustrates your driving eligibility.
Validity and Terms of Issue of IDP in Malaysia
An international driving license is valid for one year upon the day of issuance and can be issued under the following conditions:
Applicants must hold a valid driving license for at least one year.
Applicants must hold a driving license issued by JPJ, or Road Transport Corporation of Malaysia.
Applicants must hold a Complete Driving License (CDL). Any Learner Driving License (LDL) or Probationary Driving License (PDL) holders are not allowed to apply for an international driving license in Malaysia.
Applicants must submit a set of documents to prove their identity and eligibility, such as a Malaysian driving license, passport-size photos and identity card.
Applicants must complete JPJ L1 form which is available on the portal of Malaysia's Road Transport Department or any JPJ office. Make sure all the information you provide is correct in case of being rejected.
Malaysia International Driving License Country List
According to ASEAN agreements, citizens of member countries can use their national driving licenses to drive freely in another 9 countries. That is to say, Malaysians don't need to apply for apply international driving license if they want to drive in Brunei, Cambodia, Myanmar, Indonesia, Laos, Philippines, Singapore, Thailand, and Vietnam.
If not, IDP is required. Although IDP is a United Nations regulated travel document, not all countries and regions accept it. So, there is one more thing to do. Click here to check the Malaysia international driving license country list before starting out. If the country that you are going to is absent from this list, it means you are not eligible to drive there.
How to Apply for International Driving License in Malaysia
The IDP application process is quite straightforward without any lesson or test required.
First of all, please prepare the following materials beforehand:
Original and colored photocopy of Malaysian driving license for Class B2 or D within validity (both sides).
Original and colored photocopy of identity card (both sides), such as MyKad, passport, etc.
2 identical passport-style photographs (25mm x 32mm colored photo with white background and full face visible). If you don't have qualified photos, you can use AiPassportPhotos to make a compliant one.
Form JPJ L1 (pre-downloaded or obtained on the spot).
Then please visit JPJ Office or a UTC Centre and pay the fees (RM150/year). The application must be done in physical government offices. Here is a list of JPJ Office and UTC Center where you can find the location, opening hours and contact. Just choose the nearest one. Visit as early as you can, so you don't have to wait in a long queue and get your International Driving License quickly. As it is prohibited to hold a local driving license and an international driving permit at the same time, you have to surrender the local license to JPJ until you come back to Malaysia and get it back.
How to Convert Foreign Driving License to Malaysian Driving License
For the following conditions, drivers must convert a foreign driving license to a Malaysian one.
You are a foreigner holding a driving license not issued by the Malaysian government.
You are a foreigner without IDP.
You do not come from ASEAN countries or countries under Bi-Lateral Agreement.
You have to drive beyond 90 days.
For Applicants of Countries Under Bi-Lateral Agreement
Under the agreement, things are far more convenient. You just need to visit a JPJ office in person with the following required documents:
Driving license with at least 1-year validity, including an English translation if it is non-English.
Original copy or photocopy of passports, visas or other official residence certificates.
1 identical passport-style photo.
Form JPJ L1 (available online or at JPJ office).
These countries are listed as follows.
| | | | | |
| --- | --- | --- | --- | --- |
| Australia | Belgium | Brunei | China | Denmark |
| Egypt | Fiji | Finland | France | Germany |
| Hong Kong | Iran | Iraq | Italy | Japan |
| South Korea | Laos | Libya | Mauritius | Netherlands |
| New Zealand | Nigeria | Papua New Guinea | Philippines | Poland |
| Russia | Singapore | Spain | Switzerland | Thailand |
| Turkey | | | | |
A non-English driving license must be used along with a Malay or an English translation made by certified agencies or authorities.
For Applicants of Countries not Under Bi-Lateral Agreement:
You have to get familiar with Malaysian driving rules by taking some courses and tests.
First of all, you have to participate in the driver's education curriculum class after which you would get the attendance certificate, JPJ L2A.
Then, you must pass the examination of Road Traffic Rules.
Next, you are going to take training in driving school and pass a practical driving test.
Finally, with all these fulfilled, please go to a JPJ office to further finish the conversion.
Comparison Between JPJ Domestic and International Driving License
Although both international and national driving licenses are proof of driving, they differ a lot in terms of application process, validity, cost, etc.
The biggest difference is that a Malaysian national driving license is a physical card while an international driving permit is not. IDP is actually a multi-page booklet with different languages, acting as a supplementary document.
| | | |
| --- | --- | --- |
| Types | Malaysian driving license | JPJ international driving license |
| Cost | RM350-1500 (subject to the license types) | RM150 |
| Validity | 1-5 years | 1 year |
| Theory lessons required? | Yes | No |
| Practical lessons required? | Yes | No |
| Road test required? | Yes | No |
| Where to apply? | Are theory lessons required? | JPJ office, AMA office or UTC center |
FAQs: International Driving Permit
Q: How long will the International Driving Permit remain valid?
A: The validity is 1 year.
Q: Where can I renew the international driving license if it expires?
A: You can only renew it in JPJ offices or AAM (Automobile Association of Malaysia) offices.
Q: How much does it cost to apply for an international driving license in Malaysia?
A: RM150 per year.
Q: Can I apply for an IDP with Probationary Driving License (PDL)?
A: No. Only Competent Driving License (CDL) holders could apply for IDP.
Q: Can I apply IDP in an Embassy or local Road Transportation Authority if I am out of Malaysia?
A: No. Please apply for IDP in Malaysian JPJ offices or offices of the Automobile Association of Malaysia.
Q: As a foreigner in Malaysia, can I apply for IDP in JPJ offices with my home country driving license?
A: No, you have to do that in your home country. JPJ office can only deal with licenses issued by itself. If you are a foreigner with foreign driving license, please convert it to a Malaysian driving license first with which you can apply for an international driving license in Malaysia.
Q: As a foreigner in Malaysia, can I renew IDP in JPJ offices?
A: It depends on where you apply for the IDP. JPJ offices can only deal with driving licenses issued by them. If you apply for the IDP in Malaysia, you can renew it in JPJ offices.
Summary
A road trip is more convenient for a big family and remote areas. After reading this passage, I believe that you have a general understanding of international driving permits. It's time to get started applying for an international driving license in Malaysia and get prepared to explore a new city by getting around in a car. If you are planning to move to Malaysia, we hope this article could also help you change to a Malaysian driving license from that of your home country. Enjoy your trip.