Sometimes we want to remove the background from an image because we want to remove distractions and make a unique cutout. Or someone wants to hide their privacy and replace it with a different photo or background. No matter what reasons you have, if you are still wondering how to remove background from the picture on your iPhone, the good news is that it is possible and easy for you to remove background with the help of the right background removal tools. You don't need to have specific Photoshop knowledge or use advanced photo editors. Just keep reading below and guide you with easy-to-use image background removers on your iPhone.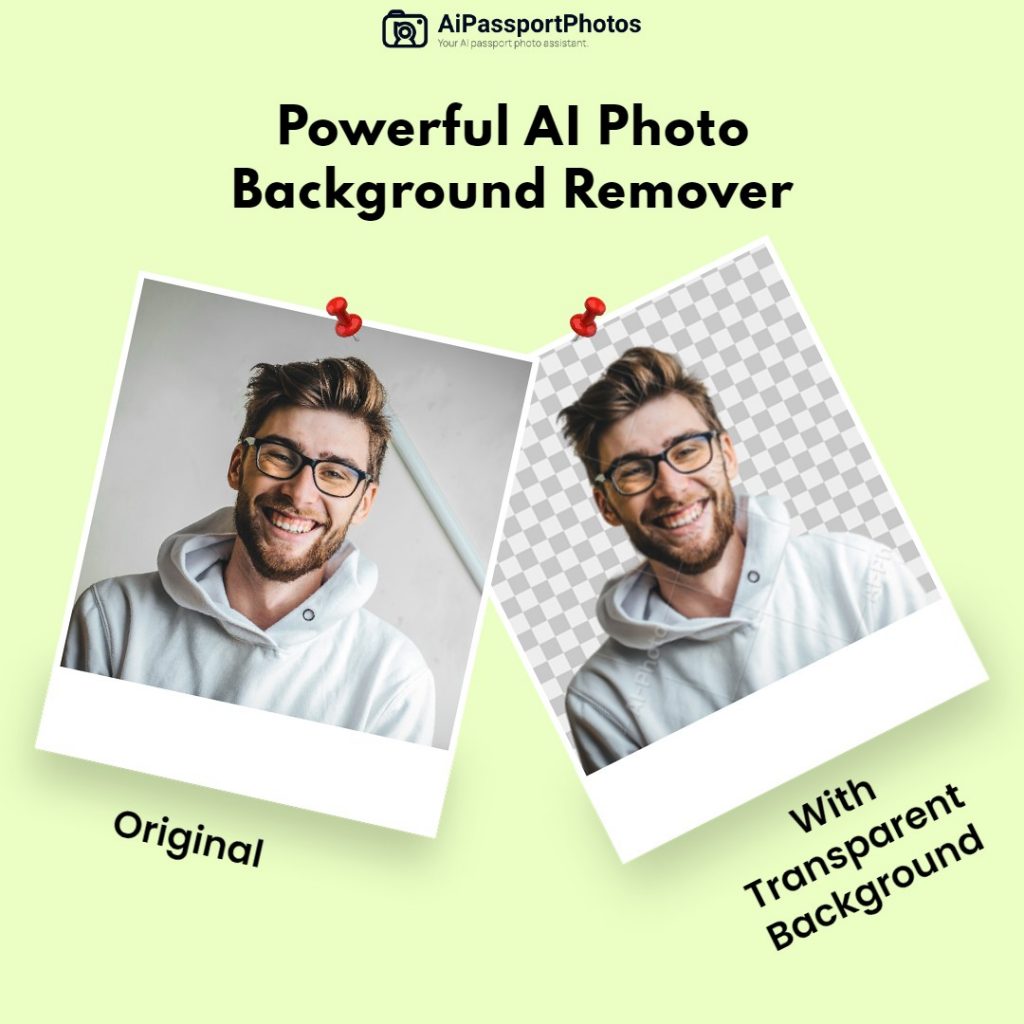 Remove Background from Picture with Default Photos App
If you have a mobile device running iOS 16 or higher, you can seamlessly remove the background from any picture in just a couple of clicks. There is no need to download any apps on your iPhone. In the new feature, you can automatically and easily pull a subject out of a photo and put it in another app on your iPhone. Read below and create a work of art without jumping to an app.
Launch the Photos app on your iPhone.
Select the image you want to remove from the background.
Long press the object of the picture until the white glow appears on the image and you will get a new picture whose background has been removed. Then, let go of your finger and select the Copy button.
If you want to paste it somewhere and get more prints on your new photo, select Paste and place it in a new app.
If you just want to save the new version of the image, choose the Share button and click Save Image.
This is the easiest way using the default photo cutout feature to remove your background on iPhone. But if you want to tailor your background in a more detailed way, you still need other professional photo editors to help you tailor the photo. You can't make more adjustments to the photo after while you use the default photo cutout feature.
Best Apps to Remove Backgrounds from Pictures
You will find that the simple feature is currently available in iOS 16 version. If you have an older iPhone, it doesn't seem compatible. Or maybe, this simple background removal just doesn't work as well as you might have hoped. For your backup plan, there are plenty of alternatve solutions for those who need to remove background from the image on iPhone. Read below and figure out one that works well.
Pages App
You can get rid of an image background using the Pages app, which is a pre-downloaded app for your iPhone. If not, it's free to download from Apple Store. The Pages app is mainly used for designing and editing text-based documents, but you can also take it as a temporary photo editor. Here's how to remove a photo background using Pages:
Launch the Pages app on the iPhone, tap the plus icon (+), and tap Start Writing to start a new project.
Tap the plus icon from the top menu and select the Photo or Video button when the dialog pops up, and choose the image you want to edit from your photo library.
After adding the picture to your document, tap the paintbrush icon.
Select Image from the pop-up menu, and then choose Remove Background.
You will see the background removed in a flash. Drag across the colors to make them transparent.
If you want no more transparency, tap Done. Or select Reset if you make an error and want to restart it.
One of the best apps on your iPhone is also completely free. With easy operation, you can quickly remove your improper background. This app can satisfy your basic needs about background removal. But if you want to make more adjustment to the photo, there aren't any options available, such as adding a new background, cropping the photo, and changing picture color and so on.
PhotoScissors
PhotoScissors is an app for iPhone and iPad, which is a decent option for simple background editing. One click remove your photo background, saving your time and effort. Follow the steps below and you will know how to remove the background of a photo with PhotoScissors:
Launch the PhotoScissors app on your iPhone.
Click on the folder icon to choose a photo to upload to the app.
The app automatically applies a green mask to any main object. (Anything in the picture highlighted by the green mask will become part of the cutout, and the rest will be deleted.)
You can use green marker or eraser to draw over any details, if the app doesn't apply the mask accurately on its own,
Once satisfied, click Next to see the image without the background.
Select transparent, colored, or image background as needed.
Tap Save and download the new picture on your iPhone.
Although it is a straightforward and easy-to-use app, you can't save your PhotoScissors projects without paying for a subscription. It allows you to use a free version of the app when you download it, and you will get 10 credits to start (1 credit is for editing 1 image). But you still have to pay if you want to save or download any of your edits.
Remove Background from Picture Online
If you don't want to download an app on your iPhone, the best way to make your background removal is to use an online tool on your browser. In this way, you don't need to spend lots of time manually removing background from the photo, online photo editing tools, such as remove.bg and AiPassportPhotos might be closer to what you're looking for. Here's how you can use these online tools on your iPhone:
Remove.bg
Remove.bg online tool lets you have a background-free image in just five seconds from Safari or your favorite browser on your phone. You can simply navigate to the remove.bg website and follow the steps below to start background removal right now.
Open remove.bg on your iPhone.
Tap on the Upload Image button to add a picture from your photo library, from your browser, or take a new image with your phone.
Wait for AI technology to automatically upload your photo and remove the unwanted background.
If you want to add a new background to your picture, select the Edit button and tap on the Background tab. Select the appropriate background, background colors and feathers and other available options.
Select the Erase/Restore tab if you want to change the background.
Once done, select the download icon and save it to your device.
No matter what kind of photo you want, clear portrait photos for your business or outstanding product photo for your job, remove.bg can make it happen. Get a transparent background for any image now.
AiPassportPhotos
Here we can use Aipassportphotos, which can intelligently change or remove the background to fit personal and business needs in one click. It is an AI-powered personalized photo editor tool that can go beyond a PNG Background Creator, allowing you to instantly remove the background, add a new background or edit it by adjusting blur intensity, changing color, and cropping image size at your will. Check out the steps below to help you get background removal for free.
Go to AiPassportPhotos on your browser.
Select Remove Background from Photo from Product tool bar.
Select and upload an image that you want to remove the background from your iPhone.
One click upload and wait for AI to remove your photo background. This process may take a few seconds.
Once done, you will see the contrast of the original photo and remove the background photo. If you want more background tailoring, choose to blur the new background with 6 blurring degrees available, renew the background color, and change the background picture from the cloud.
After you have completed tailoring your photo, select Get Photo Now and download it on your device.
AiPassportPhotos works like a real magician to remove the background in your portrait picture. It works well with photos of men, women, seniors and children, offering high-quality and detailed background removal. Only with a simple click you can get access to your perfect photos to save time and effort. And you will get neat, smooth and stunning cutout edges to avoid the hassle of manual background removal. With AiPassportPhotos, you can quickly get your images in a transparent or customized background. If you are not dealing with your pictures very often, the online tool AiPassportPhotos definitely will be the best choice. It won't take up your phone's storage space and it's safe to use because it will delete your information after you leave the dwebsite.
Conclusion
In this article, there are so many free alternatives to removing a photo background from iPhone apps to web-based tools. Now you can remove the background and use new transparent backgrounds for objects on your website for a flawless design. With AI technology processing online photo background tools, you can say goodbye to manual adjustment.