While passports are valid for 10 years, travelers who go abroad regularly can run into problems because they may run out of pages in their US passport book. If this happens, it will have a big impact on their international travel. Therefore, before you travel abroad, you are advised to check how many blank pages you have in your passport. Many countries require you to have 2-4 blank visa pages. Some countries require these pages to be consecutive. If you don't have enough pages in your passport, they won't let you in. The airline companies may also ask you to have a minimum amount of blank pages before boarding.
If you're not sure whether you have enough blank pages to travel, you can check with your airline company and the embassy of the country you're traveling to to verify the requirements.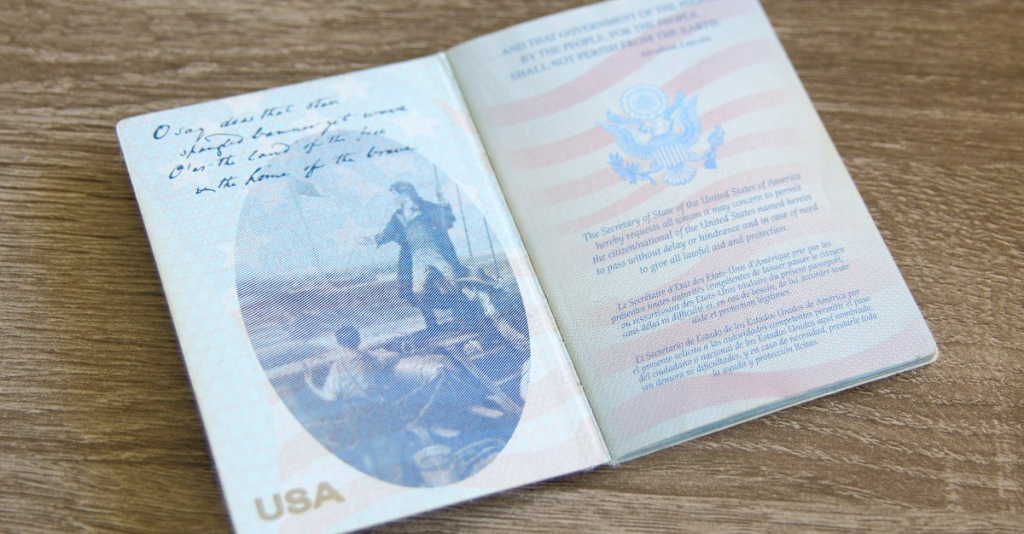 How To Get More Pages For the Passport Book?
Method 1: Request a larger passport book when applying for the first time
If you travel frequently and you are applying for a passport for the first time, you can request the issuance of a large 52-page passport instead of a 28-page book. Then you can get more pages for use. 43 of them are blank and are used for visas and national entry and exit stamps.
And it's quite easy to "apply" for a 52-page passport. We wouldn't call it an application. If you want a 52-page passport instead of the standard 28-page passport, all you need to do is to select the "52 pages" box at the top of the application form.
Method 2: Apply for additional pages to your current valid passport
If you notice that your passport pages are not enough for you to travel abroad, you can choose to add additional pages to the current valid passport book. Until January 1, 2016, you can buy an additional 24 pages without any problems. But right now, if you need additional pages, you must apply to renew their passports. Here is another question: How to renew my passport? Please refer to the following tips:
Tip 1: Renew the passport by mail with routine service, you need to:
Complete Form DS-82: Application for a U.S. Passport by Mail.
Print and sign the passport renewal form.
Have a new passport photo taken.
Calculate the passport renewal fee.
Place signed Form DS-82, prepare a most recent passport photo, previously-issued passport, and fees payment in an envelope.
Include a legal name change document, if applicable.
Mail the envelope to the appropriate address on the application form
The standard renewal may take 6-9 weeks. It is the slowest way to renew the passport.
Tip 2: Renew the passport book with an expedited service, you can choose to:
Expedite a passport renewal by mail
You can renew the passport with expedited service either by mail or in person at a regional passport agency. If you choose expedited service by mail, you need to pay an additional $60 fee and delivery fee. The processing time for this expedited service by mail is 3 to 5 weeks. Here are the steps to renew the passport by mail with expedited service:
Please complete Form DS-82.
Make sure you have signed the form
Place the completed application, a current passport photo, and payment for fees in a protective envelope.
Write the word "EXPEDITE" on the outside of the envelope.
Mail the envelope and its contents to the correct address
Choose an overnight express to get the fastest service
Expedite a passport renewal at a regional passport agency
At the same time, you can expedite the renewal in person at the passport agency. In this way, it can reduce the waiting time to 1 to 8 days. It is much faster than renewing by mail. But you need to make an appointment in advance and prepare proof or explain your urgent travel needs to renew the passport.
Whether the situation is urgent determines which of the above methods you choose. If you are urgent, renewing the passport with an expedited service is necessary.
What Requirements Should Be Met to Add More Pages To Your U.S. Passport
If you want to add additional pages to your valid passport, you are asked to meet the following requirements:
You are 16 or older
Your passport book is still valid and then you can submit your passport book to add additional pages.
The passport is in your current legal name.
There is no severe damage to your passport.
We strongly encourage you to mail your passport application and any personal documents using a traceable delivery method
In order to protect the contents of mailing throughout the whole delivery process, we strongly encourage you to mail your passport application and any personal documents by using a secure means of packaging.
What Can You Do If Your Passport Book Gets Filled When You Are Abroad?
Even though this situation occurs rarely, it is meaningful to know about the approach to deal with this problem. Actually, some countries have attempted to avoid this by making it mandatory to leave a certain amount of pages empty before giving visas. However, there are still many countries that don't have this requirement. Therefore, under some circumstances, you may encounter a situation when the pages of your passport book get filled due to carelessness. 
Based on the law of different countries, if you intentionally extend your stay in a foreign country, you may face the risk of being detained, deported or asked to pay fines. In this case, the passport problem has to be handled as soon as possible. You should keep calm and try to find a proper solution. We advise you to contact the local embassy to inform them of this issue. At the same time, you can choose an expediting passport service to get empty pages. Within 24 hours, you will be able to travel again with your passport.
Conclusion
If you want to ensure your international journey is smooth, you need to pay attention to the amount of blank pages in your passport book. On the one hand, you can apply for a large passport book with 52 pages for the first time if you are a frequent traveler. On the other hand, if your current passport is going to be filled and still valid, we recommend you to add additional pages to the passport book. You can renew it by mail with routine service or expedited service, which may save a lot of time for you.