Planning a trip to Singapore? You should, as it is a beautiful and exciting place that has a lot to offer. But what should you do when you get there? And what preparations are necessary before heading to the airport?
This article will tell you all you need to know about planning your trip to Singapore and how to be fully prepared before you go!
An Overview on Singapore's Culture and Tourism
Despite being the smallest, Singapore is one of the more well-known nations in the Asian continent. Singapore has a population of five million, primarily consisting of people with Indian, Chinese, Malay and Eurasian backgrounds.
Singapore has built up a reputation for its incredible tourism and thriving business sectors. As a result, the restaurants, sight-seeing industry, cultural hotspots, transportation and living conditions of Singapore are all top notch. Whether you're going solo, as a couple or with your entire family, being properly accommodated in Singapore is easy.
Singapore is also famous for its excellent weather conditions all-year round. This is another big reason why it's a famous tourist hotspot – there's never a bad time to visit the country.
In other words, whether you are visiting for business or for pleasure, Singapore is a top-rated destination for people all over the world.
What should a First-Timer do when visiting Singapore?
First-timers should be excited when going to Singapore because there's so much to do and so much to see. With some countries, the issue can sometimes be finding something to do in the first place. Visiting Singapore presents the opposite problem – there are so many choices to choose from that it can be overwhelming!
To help quell these issues, all you need to do is focus on the following tourist activities. These are all famous spots that people new to Singapore absolutely must see.
This is perhaps the single most popular tourist attraction in the city-state. In fact, no beginner's trip to Singapore could ever be complete without visiting the Bay Gardens. This is one of the most beautiful and elaborate parks in the world, complete with trees so tall that they are marvels of their own.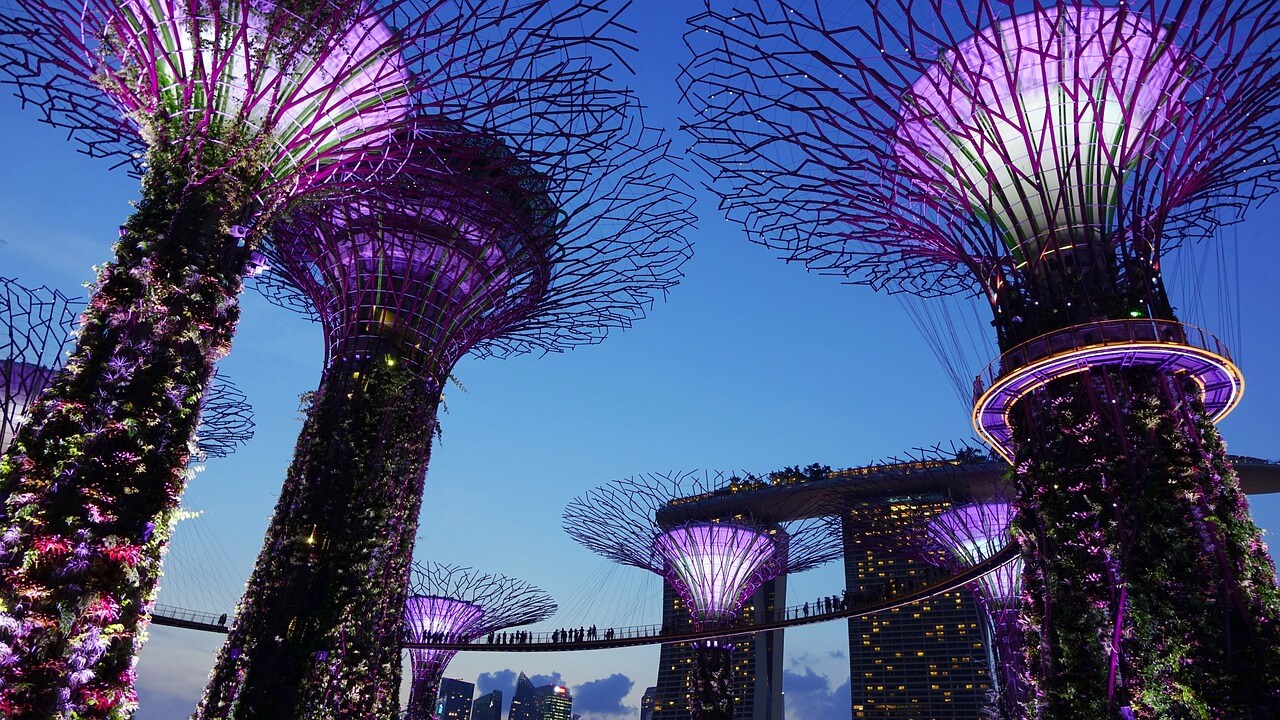 These Chinese and Indian locales are some of Singapore's best travel spots. This is mainly because some of the best street food in the world can be found here, but you can also enjoy various marketplaces and a buzzing nightlife.
Many people, both new to Singapore and otherwise, visit for Sentosa Island as their main attraction. The Universal Studios theme park is located here, providing limitless fun for people of all ages.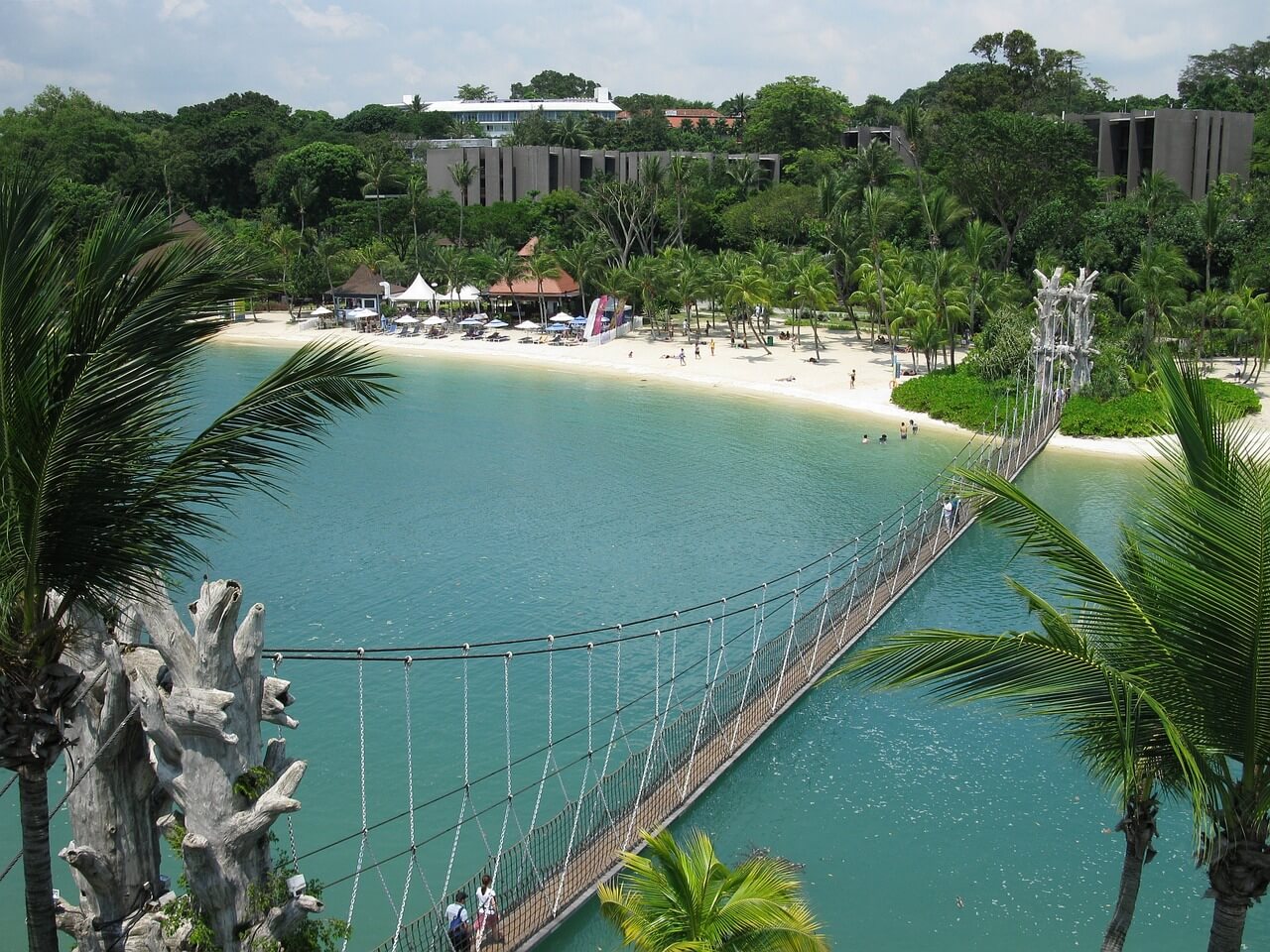 If shopping for souvenirs is one of your hobbies, Singapore's Orchard Road must then be considered a mandatory stop. One of Singapore's prime attractions, it is a two-kilometer-long street that features the most high-end stores and malls in the entire city.
Walking Tour
It is highly recommended that first-timers in Singapore take a walking tour to get a better sense of the place. While Singapore has many prime attractions, the city itself is also worth knowing intimately. A good walking tour will expose you to great street food, museums, parks and other worthwhile sites.
Keep in mind that many of the people of Singapore are very social and fluent in English, so a walking tour is an excellent way to also get acquainted with the locals!
How to Prepare for a Trip to Singapore
Now that you have an idea of where to go and what to do when arriving in Singapore, you now have to figure out how to prepare. This means getting your official government and travel documents prepared.
Obviously, you need a passport to travel to Singapore, but what you might not know is that Singapore requires your passport to be valid for at least 6 more months before entry is allowed. So make sure your passport isn't on the verge of expiring before traveling.
As for Singaporean visas, they typically aren't necessary unless you are planning on a trip that will last longer than 90 days. Double-check that your country doesn't have its own terms, as some places such as Canada require a visa for trips that are 30 days or longer. Odds are your trip to Singapore won't last longer than a couple of weeks, so you probably won't need a travel visa anyway.
You should also try to get yourself a travel plan so you can schedule everything you want to do when in Singapore. There's a lot of sight-seeing, so it's important to make sure you don't spend too much time at a single location, or you risk missing out on even greater adventures. The travel plan should also have a rough estimate on how much money you plan to spend each day, leaving some room for food and souvenirs.
And if you're still at the stage where you need to register for a new passport, this means you will need a new passport photo as well. If you need help making the process faster and easier, you should seriously consider using an online photo tool to help craft one.
The best resource for that is AiPassportPhotos, which specializes in formatting pictures so that they are perfectly valid for a passport. Here you can remove the background and remove any blurriness so that your face will be totally unobscured.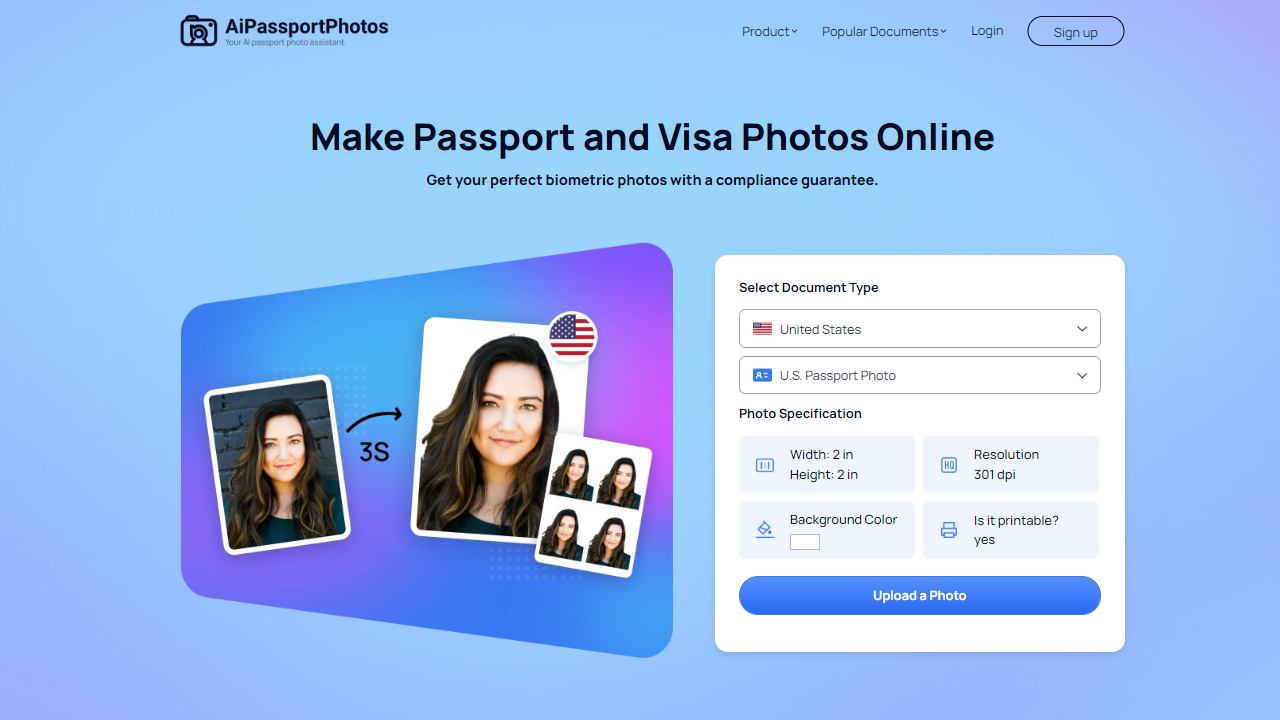 The AI software will automatically make adjustments to your photo with the click of a button so you don't have to spend time hand-editing your photos. This includes the exposure, brightness, contrast saturations, and even autocorrecting blemishes in the photo.
Conclusion
So whether you needs photos for visas, passports, ID cards, or even if you want to edit your photos from your trip to post them on social media, AiPassportPhotos is an excellent tool.
With a completed valid passport and new passport photo, you'll finally be ready to begin your Singaporean adventures. Safe travels and enjoy your trip to Singapore!