The epidemic in the past few years forced cross-border employees to work remotely. Some countries consider it an opportunity to invite these remote workers to work and live in their country, thus rolling out visas for overseas remote workers.
If you have ever thought of working while traveling in different countries, you might be curious about the following questions.
What is a digital nomad and how to become one?
What is a digital nomad visa and how to apply for it?
Which country launches unique visas for digital nomads?
In this passage, you would find the answers to them.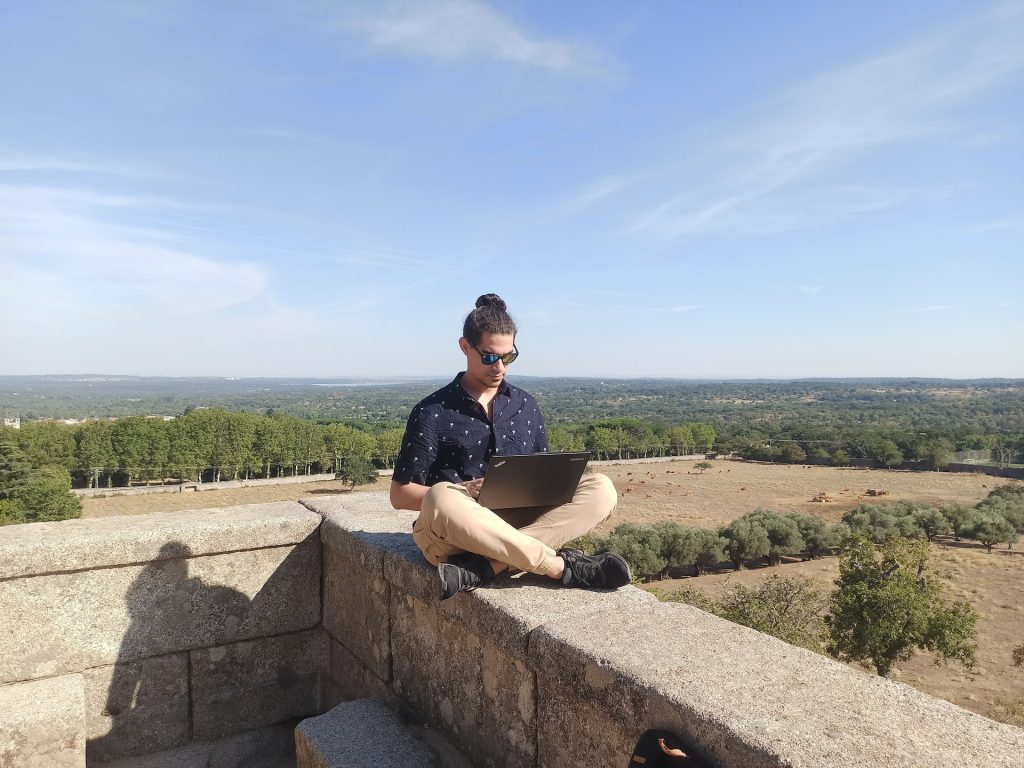 What Is a Digital Nomad
Digital nomads refer to those who work with a computer and the Internet in any place around the world. They could be freelancers, employees or business owners. Different from working in site offices, they could enjoy traveling while earning money due to flexible working hours and workplace. They usually settle down somewhere for months and change locations. They work from home, in cafes, hotels, or any coworking space. This working pattern offers new ways to experience different lives and challenges.
How to Become a Digital Nomad
Digital nomadism is suitable for anyone, either young or old, single or married, freelancer or full-time employee, temporary or permanent working. And it seems quite easy to become one of them.
The most attractive thing about remote working is to stay where you like. The destination should be somewhere that you are legal to go (check the list of digital nomad visa countries below), somewhere that is safe for strangers (choose a popular destination) and somewhere that you want to be (think of your hobbies and interests).
After deciding where you want to go, get your boss involved. He/she could be a traditional employer or a freelance client. You need to apply for a digital nomad visa if you are going abroad. It is suggested to plan your trip after your application is approved.
What is a Digital Nomad Visa
Digital nomads used to hold tourist visas in foreign countries, but that is illegal. Visas restrict what the holders do and how long they can stay in the country. A digital nomad visa is a temporary residence permit that allows the holders to work remotely. It is usually valid for 1-2 years and extendable, but it usually doesn't allow the visa holders to further acquire permanent residency or citizenship.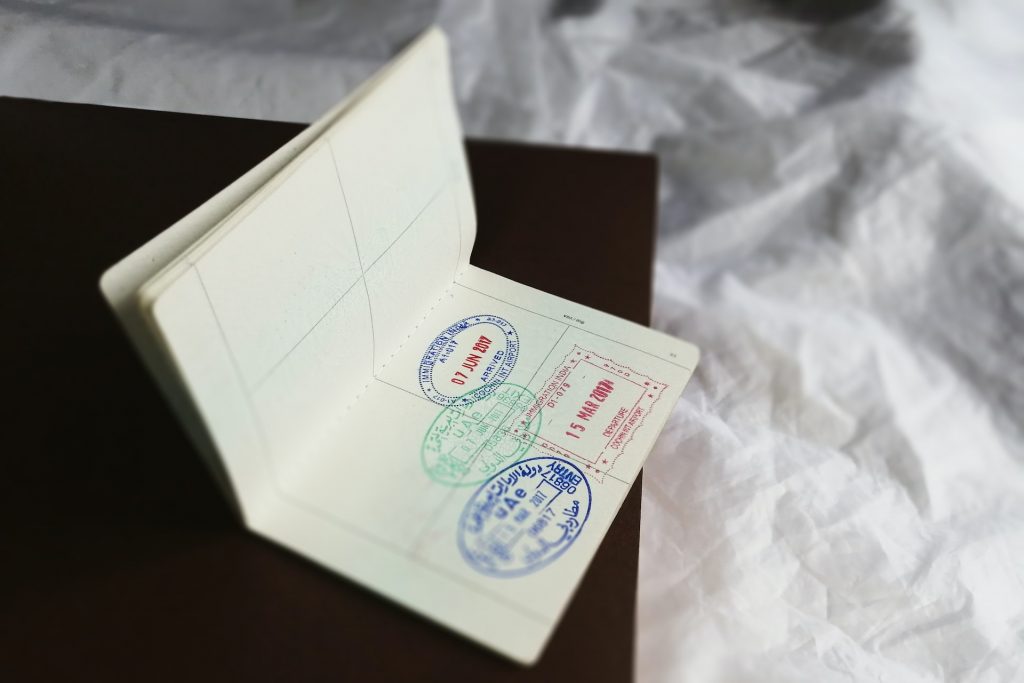 Types of Digital Nomad Visa
As requirements vary from country to country, there are different types of visas for digital nomads, so it's important to choose a suitable one.
Simple Residence Permit
This is the most proper visa for digital nomads because it does not require you to establish a local bank account, pay local taxes or register for healthcare service while living in the country. Your citizenship, rights and interests remain the same. The only difference is the change of your working locations. Therefore, it is the easiest to obtain.
Tax Resident Status
Some countries require their holders to pay local taxes after residing for a certain period of time. Your final income could be influenced by local tax rates and regulations. For example, Cyprus considers digital nomad visa holders as tax residents.
Freelancer with Local Clients
This permit is issued on the condition that you have business ties with at least one local client. It is available in Norway and the Czech Republic. It is popular among freelancers because it usually lasts for 2 years.
Digital Nomad Visa Countries in 2023
The countries and regions that issue digital nomad visas are widely spread around Asia, Europe, South America and the Caribbean areas. The list keeps updating and here is a complete list for 2023.
Croatia
Hungary
Bahamas
Colombia
North Macedonia
Czechia
Cyprus
Curaçao
Uruguay
Montenegro
Estonia
Latvia
Saint Lucia
Dubai
Indonesia
Iceland
Albania
Grenada
Abu Dhabi
Italy
Germany
Armenia
Costa Rica
Taiwan
South Africa
Norway
Barbados
Mexico
Sri Lanka
Argentina
Portugal
Antigua & Barbuda
Panama
Malaysia
Andorra
Spain
Bermuda
Belize
Mauritius
Japan
Malta
Anguilla
El Salvador
Cabo Verde
Greece
Montserrat
Brazil
Seychelles
Romania
Dominica
Ecuador
Namibia
Among all of them, we have picked some most popular ones by considering income requirements, processing time, tax obligations, location and benefits, length of stay, application process, cost of living, and Internet conditions.
| | | | |
| --- | --- | --- | --- |
| Country/Region | Cost of program | Validity | Income standard |
| Croatia | €80-€130 | Max. 1 year | €2,232 per month/€26,790 for 12 months stay |
| Czechia | $217 | 1 year and extendable | €5,587 in the bank |
| Estonia | €80-€100 | 1 year | € 3,504 |
| Iceland | 7800 ISK (about €50, $61) | 6 months | 1,000,000 ISK |
| Germany | € 100 | 6 months – 3 years | proof of self-sustainability & German address |
| Norway | € 600 | 6 months – 3 years | €35,719 & proof of accommodation |
| Portugal | check at the embassy | 1 year | €3000 per month |
| Costa Rica | $250 | 2 years | $2,500 per month over the last 2 years or a deposit of $60,000 in a Costa Rica bank |
| Mexico | $190 – $390 | 1 – 4 years | $1,620 a month or a bank balance of $27,000 |
| Argentina | $200 | 6 months | estimated at $2,500 per month |
How to Apply for a Digital Nomad Visa
Now you have learned the general information about this special remote working visa. Can't wait to get one? Don't worry. Here is a complete guide about how to apply for it.
Required Documents for Digital Nomad Visa
Required documents might differ according to where you go, but here are some universal certificates and proofs.
passport with at least 6 months' validity
passport-style identity photo
proof of health insurance (sometimes at a minimum amount)
certificate of non-criminal record
proof of income (such as income source, amount, etc)
proof of remote work (e.g. employment contract/service contract/business license, etc)
General Application Process for a Digital Nomad Visa
Due to the rules and regulations, the process does not go the same in every country, but the following steps are generally included.
Complete the Application Form
You have to fill in an application that includes personal information and purposes to apply, just like regular visas. Whether you fill it out online or on paper forms are subject to the country you are visiting.
Make an Appointment with an Embassy or Consulate
If you are required to submit your application or have an interview in a visa office, you have to make an appointment first. Organizations that deal with these applications are the embassy or consulates which are usually located in major cities. Just find the nearest one to your residence.
Prepare Files and Visit the Visa Office
Visit the visa office at the scheduled time and submit the required documents along with the application form. Take an interview if necessary. Civil documents must carry an apostille stamp and sometimes have to be translated into certain languages. Some request you to pay the visa fees on the spot while some require you to pay in advance and offer the payment receipt.
Make Compliant Photo for Digital Nomad Visa
The identity photo is essential to the visa application. Whether it would be accepted by the authorities determines the progress. As a Digital nomad, you might visit different countries from time to time. The requirements for visa photos differ from nation to nation, so it is necessary to have a tool that is acquainted with the standards of most countries. Luckily, we have AiPassportPhotos. With built-in hundreds of identification templates, the AI experts would check your photo compliance. Therefore, you can make a 100% qualified visa photo without leaving the comfort of home. The whole process is quite fast and affordable. There is no need to book a photographer and pay a high fee.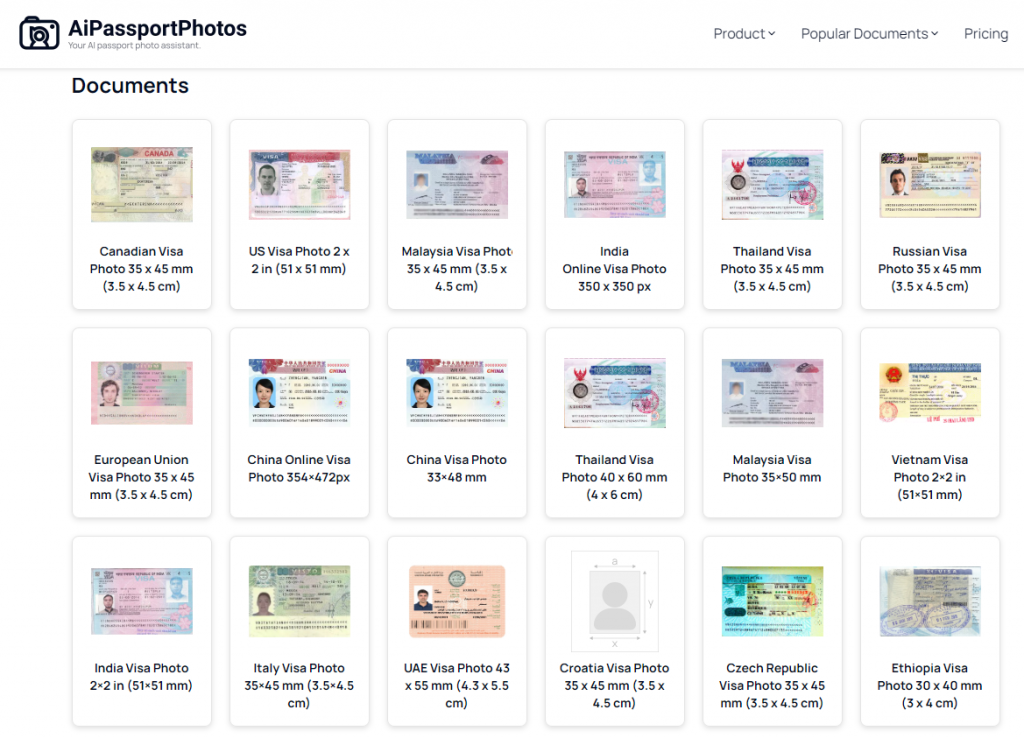 FAQs
Q: How long does it take to obtain my digital nomad visa?
A: The processing time depends on your destination. It ranges from a few days to a few months. For example, it takes only five days in Bermuda while 30 days in Malta, Hungary, and Brazil.
Q: How long does a digital nomad visa last?
A: It subjects to where you stay. Most countries issue 1-year visas for digital nomads and allow a small group of qualified holders to extend it to 5 years at most. Some are 6 months or 2 years. The good news is that most of them are extendable.
Q: How much does it cost to apply for a visa as a digital nomad?
A: Visa fees fall between 0 – $2,000. Caribbean countries like Barbados, Antigua and Barbuda charge the most (like $1500 or $2000) while Georgia digital nomad visa is free of charge.
Q: Can I apply for this type of visa with my family members?
A: Yes, but only the spouse and children will be accepted.
Q: Do I need to pay local taxes with a visa for digital nomads?
A: It is decided by your host country. Some countries charge full tax, some offer tax deductions or special rates while others collect zero taxes. In most cases, you would be exempt from tax within certain periods. For example, digital nomad visa holders who stay in Estonia for over 183 days would be treated as tax residents.
Q: What can I do with a digital nomad visa?
A: You can do any work as long as it could be done via the Internet. Popular jobs for digital nomads involve copywriters, IT developers, social media marketing, e-commerce managers, programmer, etc.
Summary
Computers and networks have changed the way we work.  After reading this passage, you must have gotten acquainted with how to become a digital nomad, what is digital nomad visa and how to apply for it.  If your boss allows you to work remotely, why not try a new lifestyle? Just get started traveling around the world while making money.