Florida is one of the most beautiful states in the United States. That's why it's one of the most popular destinations for international tourists in North America. It's got theme parks, beautiful landscapes, natural parks, lots to do, and great infrastructure for tourism. But the north of Florida doesn't get as much attention since it has fewer popular beaches.
So, in this article, we will go over some of the best places that you should go that not everyone who goes to Florida typically knows about. Then, you'll be prepared to visit all of the things that you want to see, and even some things that you didn't previously know about.
1. Wacissa Blue Hole
Not too far from Tallahassee is the Wacissa River, an amazing fresh water river that's fed by a spring—Wacisaa Springs. Visitors can rent canoes or kayaks, and make their way down the amazing river filled with birds and scenic plant life. They'll make their way into a giant, dark blue circle in the water, which is actually a super deep spring that feeds the river.
The water there is very clean and it's ideal for swimming. There's even a rope swing if you are brave enough to try it! The water is a little bit cold, but extremely refreshing and this is one of the nicest "secret" spots in Florida.

2. Fort Pickens Beach
This is a beautifully clear, white sand beach located just outside of Pensacola. It's host to numerous families of stingrays that love to swim along the shores. You can easily see them standing on the beach or even get in the water and they'll swim right past you.
This makes Ft. Pickens Beach a magical place. However, there are normally very few tourists there. It's a bit off the beaten path, and it's somewhat unknown, even among some Florida natives. If you love beaches that aren't filled with tourists but offer some wildlife, this is a great option!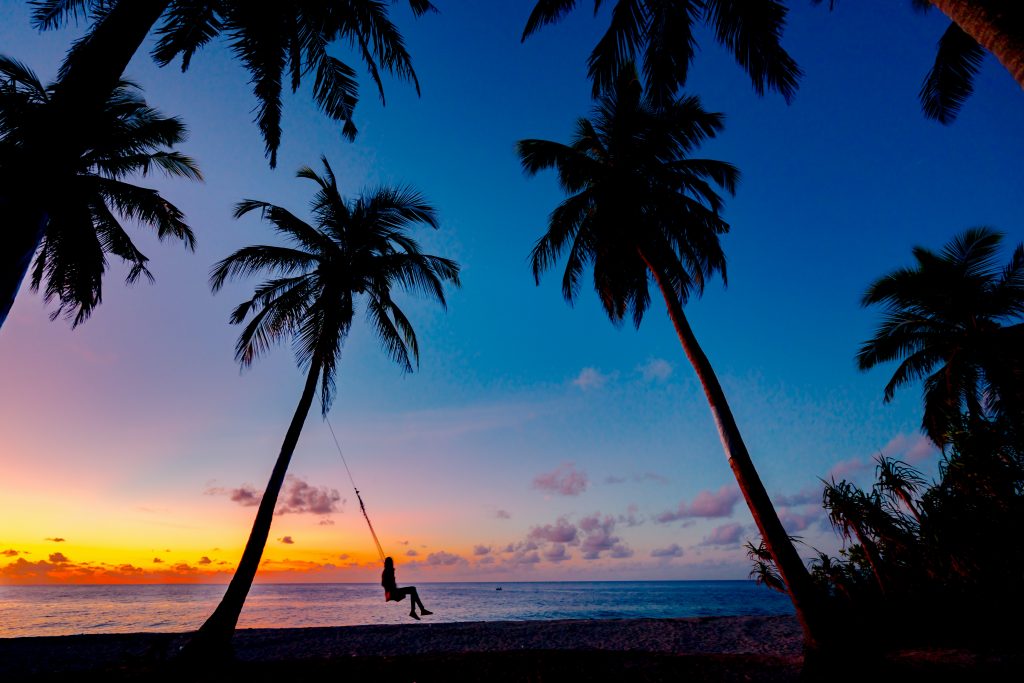 3. Wakulla Springs
Edward Ball Wakulla Springs State Park is the site where classic movies such as Creature From The Black Lagoon and Tarzan were filmed. It's an incredible ecopark with glass bottom boat trips where you literally pass over wild manatees and other wildlife throughout your trip up the Wakulla River.
Expect to see wild alligators, many different types of birds, fish, and of course, manatees. The mouth of the river is fed by the world's deepest freshwater spring. There is a swimming area and a two-level dock for thrill-seekers to dive from, which reaches 25 feet at its highest level.
4. St Augustine, FL
St Augustine is the oldest city in America, founded by Spanish colonists in 1565. A short drive from Jacksonville, this fascinating little city has an incredibly well-preserved old town.
St Augustine is famous for Ponce de Leon's search for the fountain of youth. He passed through the town on his quest to find the fountain, and there's a park dedicated to his journey with a sulfur-rich spring that some at the time thought was the foundation of youth.
There's also an incredible old fort dominating the town along the coast and a slew of fun and exciting ghost tours since the area is said to be haunted!
5. Vortex Springs
Along the Florida Panhandle and not too far from Pensacola is Vortex Springs, a small but beautiful spring and campsite that is perfect for swimming. It has a dive training program for those who want to learn how to dive at an affordable price.
It also has slides, swings, and other ways for you to project yourself into the air and land in the bright blue-green water. This hidden gem is seldom visited by tourists, and even in the summer, it is usually nearly empty.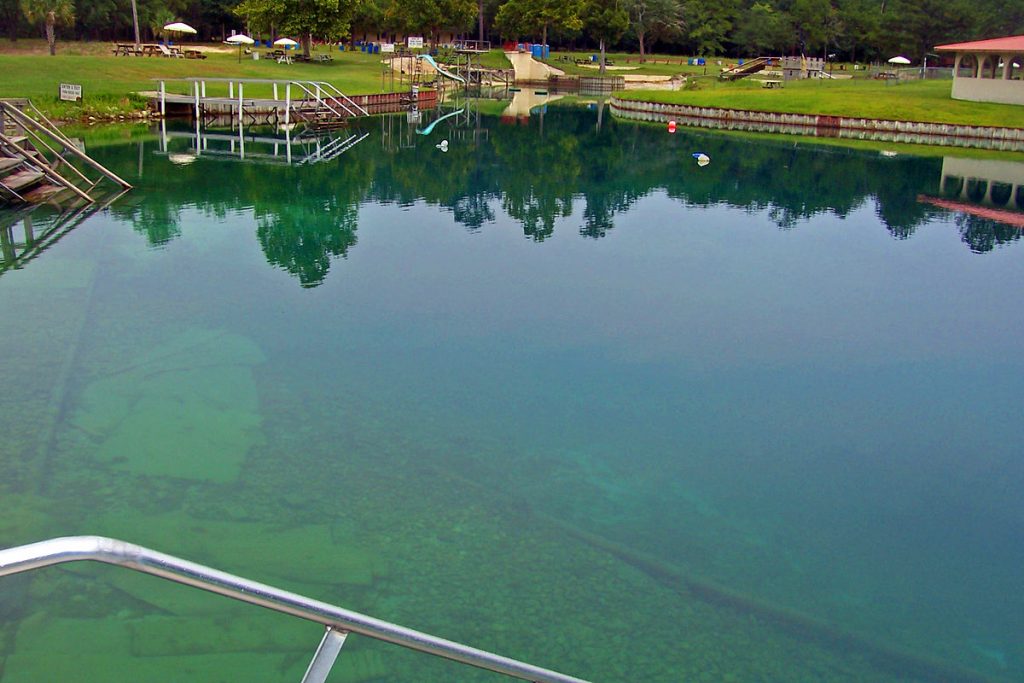 Make sure you bring everything you need!
When traveling to Northern Florida, it's important to be well-equipped for your journey. While there are many attractions to explore in this region, it's crucial to bring all the necessary documents such as your passport, visa, and travel insurance. Additionally, don't forget to pack appropriate clothing and gear for outdoor activities such as hiking or swimming.
If you're looking to explore the natural beauty of Northern Florida, renting a car is an excellent way to travel around and discover hidden gems. There are plenty of lesser-known spots worth visiting that can easily be accessed by car. However, it's always a good idea to plan your itinerary ahead of time and research the areas you'll be driving through to avoid any unexpected detours or delays.
When it comes to getting passport photos for your trip, AiPassportPhotos is a convenient online solution. You can quickly and easily upload a photo of yourself, and their AI software will take care of the rest, ensuring that you have high-quality passport photos that meet the necessary requirements.
In summary, a trip to Northern Florida is a fantastic opportunity to explore a beautiful region of the United States. But to make the most of your experience, it's important to prepare and pack accordingly. With the right mindset and proper planning, you're sure to have a wonderful time discovering all that Northern Florida has to offer.