Traveling outside the United States can be such a thrilling experience. However, it requires proper preparation and documentation. Without mincing words, the passport application process can be a daunting task, especially for first-time applicants. This can lead to incidents of mistakes being made during the entire process. Unfortunately, these mistakes that applicants make during the application process can delay or even deny their passport application. 
The good news is that you can avoid this if you are fully aware of the mistakes and how to avoid them. In this article, we will walk you through the Top 5 common reasons your US passport application might get denied. 
By understanding these mistakes, you can watch out for them and avoid the frustrations that come with them. For better enlightenment, you will also learn the processes and requirements that you need to acquire a US passport. Keep reading and ensure you do not miss any part!
U.S passport application requirements
Proof of U.S. Citizenship, which can be a certified copy of your U.S. birth certificate, a Certificate of Citizenship, a Consular Report of Birth Abroad, or a Naturalization Certificate

Government-issued identification has to be a valid government-issued ID. Examples include a driver's license or military ID.

A Completed Passport Application, otherwise known as the DS-11 application form

A Passport Photo that can be captured or gotten from

AiPassportPhotos

must be a recent color passport photo that meets all the requirements and guideline

Payment

Additional documentation like consent documentation from both parents or legal guardians for a child's passport, change of name document, etc. 
U.S passport application process
Fill out the DS-11 passport application form.
The first process for applying for a U.S. passport requires that you fill out the U.S. passport application form, otherwise known as the DS-11. 
You must accurately fill out the form providing some of your details, like your name, date of birth, and contact information. The form is usually gotten from the U.S. Department of State website or in person at a passport acceptance facility.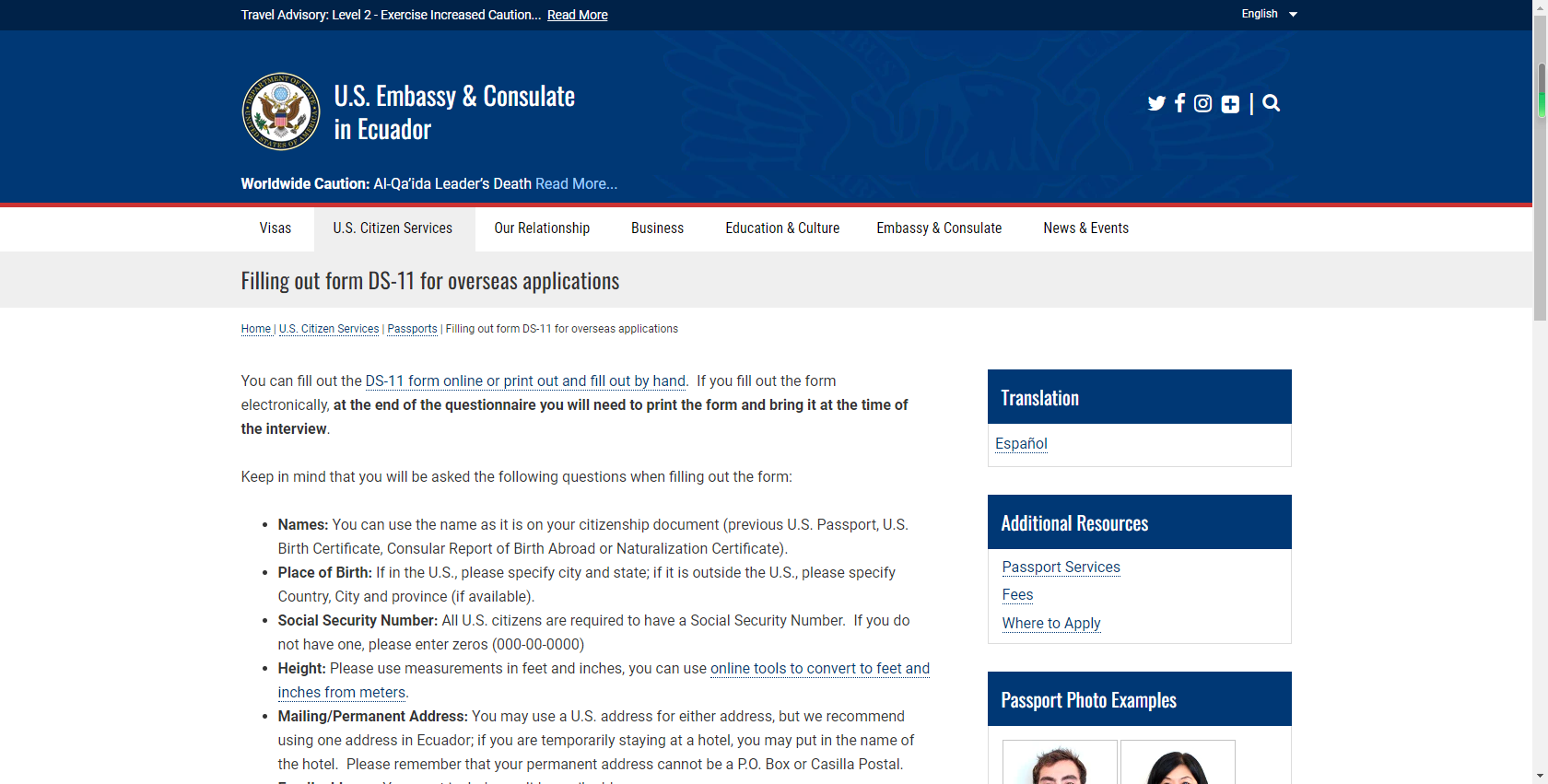 Submit all the required documents.
You must provide and submit documents proving your identity and U.S. citizenship. This includes your birth certificate or naturalization certificate, valid government-issued ID, photo ID, and a passport photo that meets the requirements specified by the U.S. Department of State and other additional documents like change documents or consent forms for minors. 
If you are not sure about which way to go as regards getting a good passport photo, you can try out AiPassportPhotos. You can apply at a passport acceptance facility. There are many acceptance facilities throughout the U.S., including post offices, libraries, and courthouses.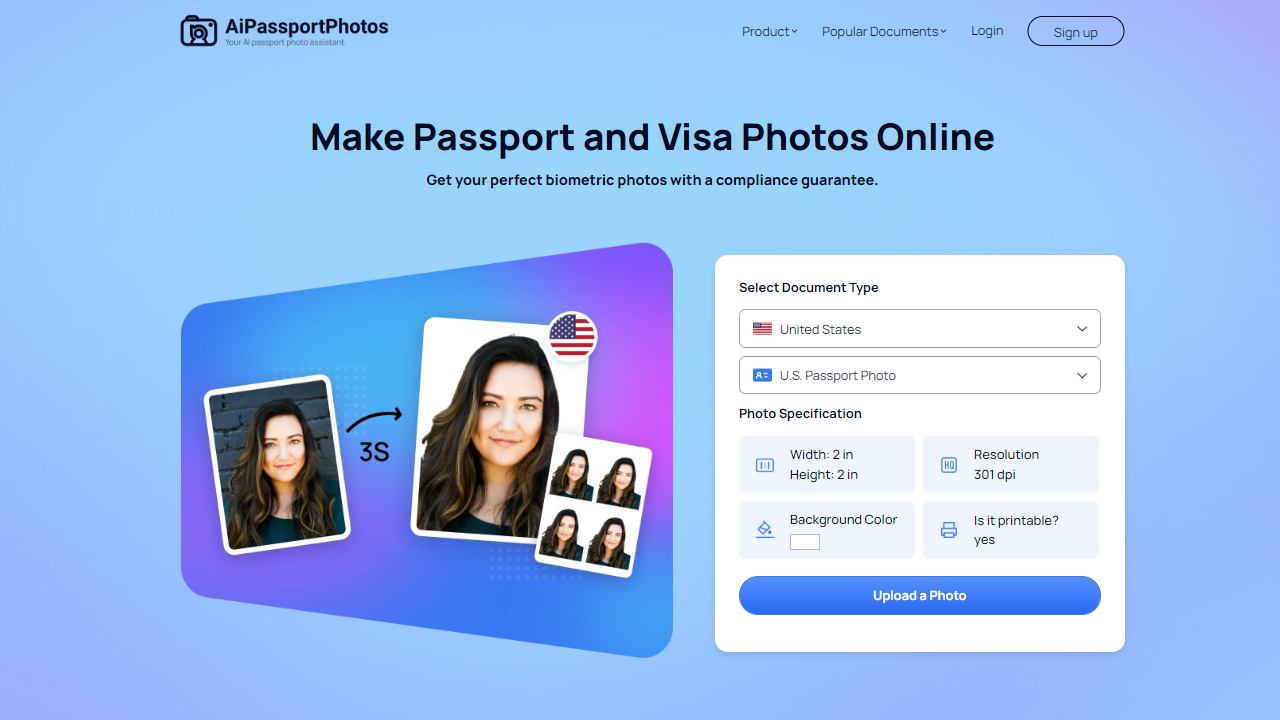 Once you have completed the application form and submitted the documents, you can now proceed to make the payments.
Depending on the type of passport you are applying for, there are different payment options for a U.S. passport. The available payment options are on the U.S. Department of State website. 
Track the status of your application.
Log in to the U.S. Department of State's Passport Application Status website to check all updates about the status of your application. You will be duly notified of when the passport will be delivered.
Reason your U.S passport application might be denied
1. Incomplete documentation
Ensure that you thoroughly go through all the documents you are submitting for your application before the final submission. This is to ensure that you do not have any form of incomplete documents or documentation of information.
If you need help with what to do, you can log on to the U.S. Department of State website. They help applicants to complete passport applications while also providing them with the appropriate information on all of the required conditions and documents. 
2. Active warrant or crime cases.
One major thing that is being checked during the approval of your passport is if an applicant has any present record of a crime case. This is to ensure that the reason for traveling out of the United States is not borne out of escape from punishments, warrants or crime cases put up against any offender. 
If any active warrant for a felony is detected for any applicant, the passport wouldn't just be denied, but such an applicant will also be arrested
3. Unpaid Child support. 
If you owe any child support fees or the payments are not up to date, this can lead to the denial of your passport application as an applicant. 
So, before applying for a US passport, it is essential that the applicant makes up-to-date payment on any child support payment on the ground, and also ensure that all payments are up to date, else, such an application might experience denial of their US application forms. 
4. Previous passport issues. 
If you have had problems with your passport application before, whether it was canceled or revoked, there is a high possibility that your passport will be denied. 
To avoid this, you should apply for a new passport only after you have resolved any issues that led to the revocation or denial of your previous passport.
5. Inaccurate photo
Submitting a passport photo is mandatory when applying for a U.S. passport. Consequently, accuracy is crucial. A passport application may be rejected if the required document is missing. For a complete list of states' photo requirements, visit their official website.
Conclusion
In this post, we've covered some of the most frequent blunders people make while applying for a United States passport. Still, by taking the time to review the passport application requirements thoroughly, and avoiding the common reasons your US passport application might get denied we have listed above, you can ensure a smooth and successful passport application process. During periods of confusion, visit the state website to get more information and check out AiPassportPhotos to get the best quality passport photo. 
Remember, being prepared is the key to a hassle-free international travel experience and we can't wait to hear your success story.