UPS, as a large delivery company in America, is well-known that applicants can get and send out application forms at UPS offices, but not many people know that they also provide photo services. Photos do matter when applying for or renewing passports because they might result in delay or rejection. As UPS has an official US passport photo template, its staff could help you make a qualified one.
In this article, we will explore how to get a passport photo at UPS, how much it costs and other concerning issues.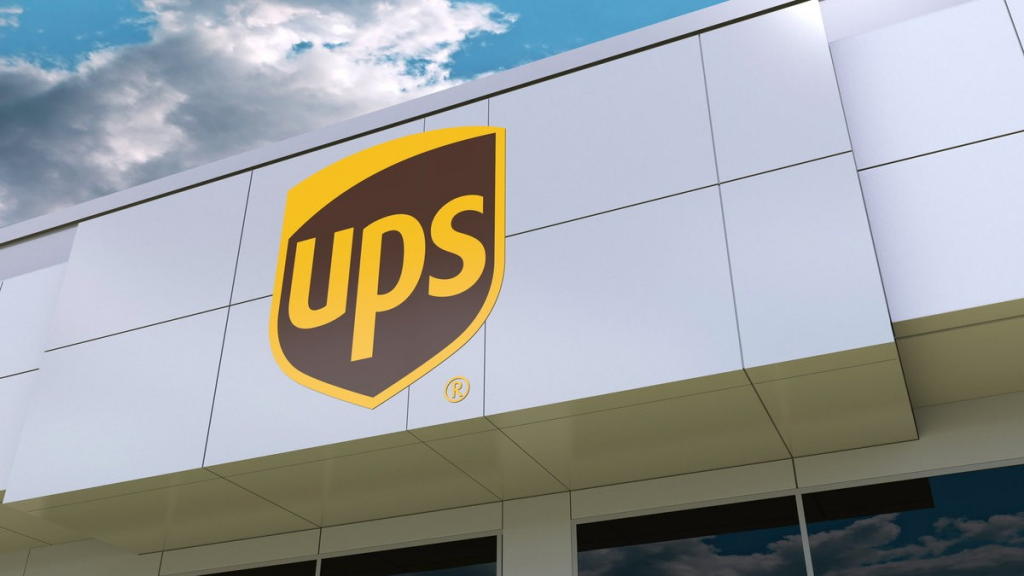 Find a Nearby UPS store
UPS stores are widely located in 51 states and territories. Use the store finder to find one in the neighborhood. Details like contact, opening hours and services are available on the page. You can also call and confirm whether they provide UPS passport photo services.
Print Size of UPS Store Passport Photo
A passport photo at UPS is designed on a 4×6 template. It contains two 2×2 photos which are exactly the size and required amount for passport application. Once printed, cut out the photos and attach them to the application form. If you want more photos, you have to pay more.
US Passport Photo Requirements
The templates mainly deal with size and background. In this case, you should also learn some extra requirements before taking a UPS passport photo.
Facial Expressions
Keep a neutral expression. That is to say, you don't look happy, sad or mad. Just stay peaceful and natural. Keep eyes open and mouth closed. Look straight at the front so that the whole face is clearly shown.
Dressing
The decent dressing is an essential part. It is required to wear colored clothes in contrast to the white background. Just avoid light colors like white or creamy.
Additionally, it is recommended to wear casual clothes like T-shirts, blouses or hoodies. Bizarre or fancy clothes might lead to rejection. Don't wear vests, uniforms or camouflage.
Accessories
Accessories are usually necessities in daily life, but it's not the case in passport photos. Glasses are not allowed unless for medical reasons while sunglasses and hats are prohibited no matter for what reasons. For religious reasons, headscarves are also accepted.
Moreover, although there is no restriction on jewelry, we still advise you to take it off in case of reflecting the light.
Lighting
The UPS stores would take care of the lighting, but you have to be aware that uneven lighting leads to shadows on the face which is unacceptable. Shooting in the dark would cause a red-eye effect which hinders face recognition. Please note that the best lighting is daytime natural light.
Full Service of Passport Photo at UPS
Full service of UPS store passport photo involves shooting, editing and printing. Before taking pictures, clarity, lighting, and background are all taken into consideration.
After that, minor adjustments are made, such as straightening, and cropping so as to fit the official rules and requirements. If you apply for a passport by post or on the scene, you can ask for a printout that offers you more than one photo for future use.
Moreover, the employees would guide you to pose properly so you can avoid tilting your head or having unfavorable facial expressions.
Printout Service of Passport Photo at UPS
Here's a trick to save time and money to get a UPS passport photo. All you need is to bring a pre-prepared passport photo and print it out. It costs between 20-35 cents, which is undoubtedly a cheaper and faster solution compared with UPS full service. Since you decide to take passport photos on your own, you are supposed to go back and review the US Passport Photo Requirements.
In case there is no UPS store around you or you are not available during working hours, you can book the mail service online. The employees would print the photos you upload and deliver them to your door.
It's a pity that UPS stores neither take photos for babies who are too young to stand on their own. If you are applying for baby passports, it is recommended to take a shot at home and have them printed in a UPS store.
How to DIY Qualified Passport Photo?
In the case that you are applying for passports online, you have to make photos on your own because UPS doesn't offer digital passport photos. Taking a compliant photo seems not so easy, but it is not the case for AI. AipassportPhotos is an intelligent online program that allows you to make a perfect identification photo from the comfort of your home, thus saving your time and effort in visiting a physical store. The whole processing time takes usually a few seconds after uploading photos. It has been programmed with the official photo check for a variety of countries and regions around the world.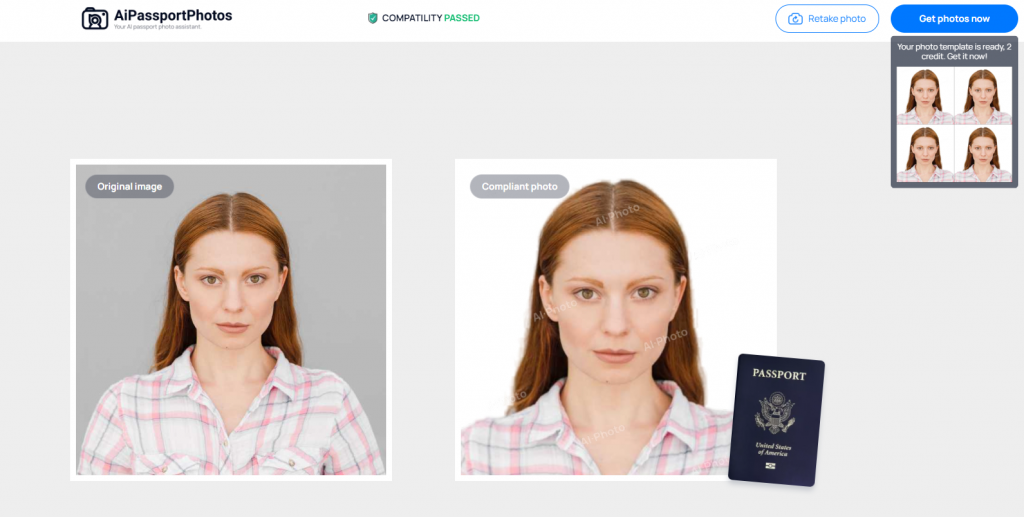 AipassportPhotos reduces the risk of being rejected because you can choose from a few photos. Before you submit the photo to the authority, let the AI expert check whether the photo meets every requirement first. Once qualified, it will automatically crop, straighten the photo and replace the background if necessary. As a bonus, it will provide printable digital photos.
FAQs about UPS Passport Photos
1. When will UPS stores start to work?
Most UPS branches start working at 9:00 am and close at 7:00 pm. You had better look it up on the website or call to check for the designated one.
2. How much does the UPS passport photo cost?
The full service costs $11.99 for 2 paper copies which are exactly how many the application requires. The printing services cost $0.2-$0.35 for 2 copies.
3. Is the baby's passport photo available in the UPS store?
No, but if you have prepared the digital one, they could help you print it out.
4. Do you get a digital photo in the UPS store?
No, so it is not suitable for online applications.
Summary
Now you have a comprehensive understanding of the two options to get a UPS passport photo: either by booking full services or printing photos only. No matter which one you choose, we want your photo to be approved. Please read the passage carefully and make sure you have got everything prepared.