Traveling with babies is definitely an adventure for parents, let alone traveling abroad, but travel enthusiasts still can't wait to bring their little ones to see the world. There are a lot of things to prepare an international trip with babies. And the initial one is, getting your baby's first passport. If you have been flooded with overwhelming information about time, documents, places, fees, etc, you are supposed to keep on moving as we have sorted out the instructions in this passage.
Introduction of Baby's First Passport
Child passports are issued to those with British nationality under 16 years old with a validity of 5 years. Before we talk about procedures to apply for child passport, let's learn more about newborn passport.
When the Baby Needs a Passport
Decide what kind of passports you should apply according to the following conditions:
Apply for baby's first passport when he/she is below 16 years old and hasn't got a UK passport.
Apply for a new child passport if he/she is below 16 years old and has changed some detailed information like name, appearance.
Apply for a replacement passport if he/she is below 16 years old and has the passports lost, stolen or damaged.
Apply for the first UK adult passport if he/she is over 16 or will be over 16 in 3 weeks.
According to the authority, those with parental responsibilities are entitled to apply for child passport. And they are:
a mother
a father who gets married to the mother or who is listed on the birth certificate
adoptive parents
Both parents' information is required unless you're the only one listed on the birth certificate or the single adoptive parent.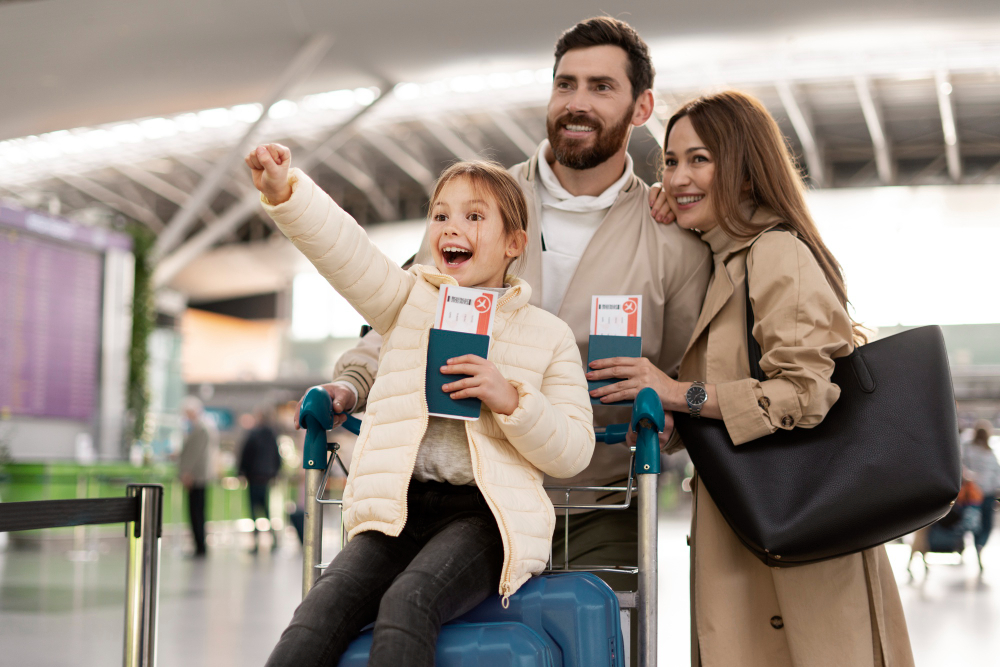 Required Documents for Newborn Passport
Make sure you have prepared the following materials before you apply for baby passport so things would go smoothly.
Biometric photos are one of the essential methods to verify identification even though babies usually travel with parents. For more information, please refer toHow to Take Baby Passport Photo.
birth certificates/adoption certificate
When applying for baby's first passport, birth certificate/adoption certificate is mandatory as it includes both the parents and the child's information. Please submit the original documents or official copies. Photocopies and laminated documents are not acceptable.
Provided that any of the spouses or both don't possess a British Passport, original birth certificates in another country or a foreign passport must be presented to prove identity.
On the condition that any of the spouses or both have a different name from the child's birth certificate, original marriage certificate or other valid confirmation material must be presented to prove the legal change of name.
Fees of Baby passport UK
The cost of newborn passport depends on the way of application. It costs GBP 53.50 to apply for child passport online and GBP 64 to apply by post.
Processing Time of Baby Passport UK
Applicants have to wait patiently for maximum of 10 weeks after all the documents are gathered. It would take longer if applying from a foreign country.
If the application has been submitted, just check the status here.
How To Apply for a Baby Passport
As you have prepared the related material like UK baby passport photo and documents, now you can move on to learn about how to apply for baby passport.
Fill in the Application Form
There are two options to finish the form – online or by post.
apply for baby passport online
Please visit GOV.UK and click the "Start Now" button. Answer the question step by step, such as where you live, date of birth, previous passport information, etc. Please note that you should include the information of the baby, not yours.
The system would guide you through the process automatically. And it just takes a few minutes to fill.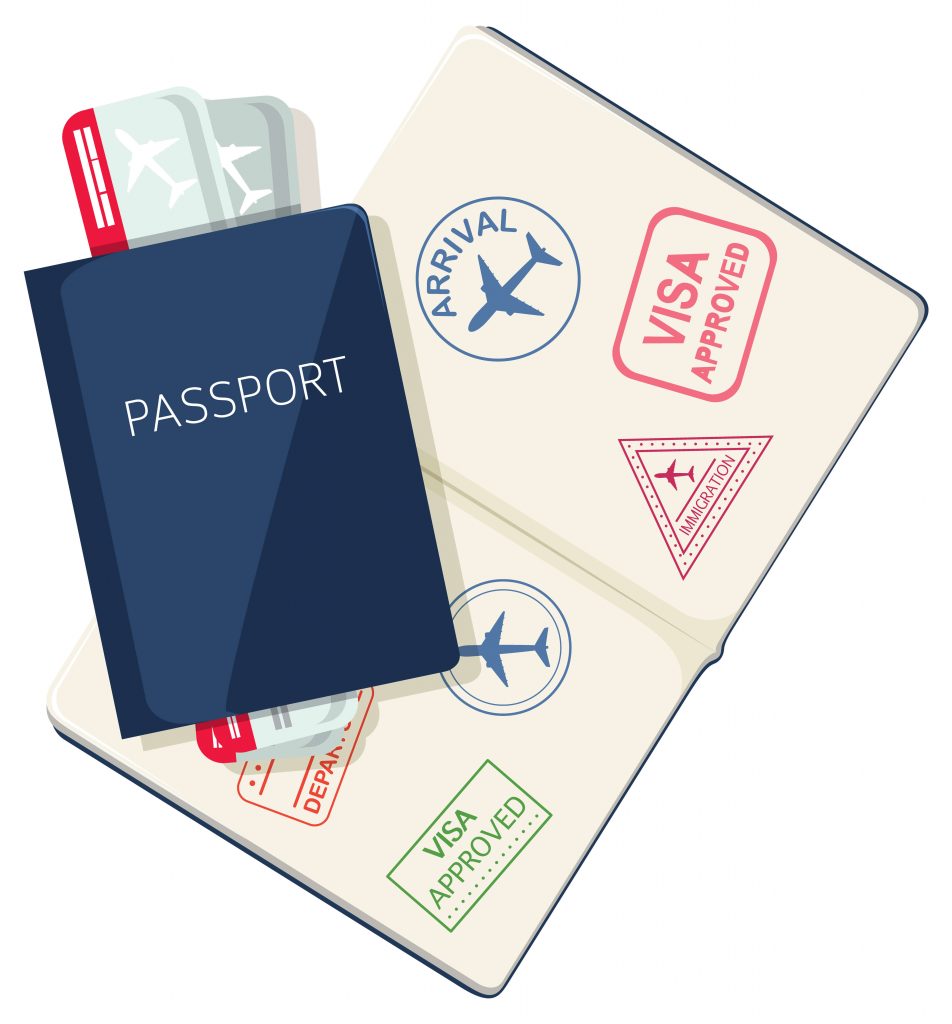 apply for baby passport by post
To apply by post, you can ask for a form in post offices. Some of them provide "Check and Send" service, helping you check whether you are filling in the right section and whether proper documents are provided to reduce the chance of rejection.
Sections 1-5 and 9 must be filled. Children who are 12 or older must sign on Section 6.
Then, please bring all materials (including the form, 2 printed passport photos and documents) to the post office. Make sure to get a countersignatory to sign before sending out the form and documents (See the next section).
Get Countersignatory to Confirm Identity
The authority requires those who apply for child passport for children under 12 to get a third party to confirm the child's identity.
For online application, you should involve email address of the countersignatory and he/she has to give confirmation by email.
For post application, you should ask the countersignatory to directly sign on the back of a passport photo or the application form.
This person should not be your family members or living with the child. You could turn to someone with regular professions, such as a photographer, shopkeeper, teacher, doctor, etc.
Select Ways to Receive Returning Documents
As you sent the original copy of documents to the HM passport office, you have the option to choose how to get back those documents. The officers would generally send it back with normal express service. For secure delivery, you can pay another £5 to choose more reliable service.
Fulfill Payment
Payment methods like cash, credit card, debit card and postal order are all welcome. Just choose the most convenient one according to the way you apply for baby passport, like online or offline.
How to Take UK Baby Passport Photo?
Taking baby passport photo is far more difficult than taking a life photo because there are so many specifications to follow and babies are usually uncooperative. Parents used to book a photographer to take a shot and submit it for review. Once rejected, they would go through the process again, which is time-consuming and a waste of money.
Fortunately, AiPassportPhotos is dedicated to simplifying the process of creating a perfect image. With built-in self-learning AI algorithms, this online passport photo editor completely acquaints with what an acceptable passport photo is supposed to be. The tool is designed to check compliance (such as dressing, lighting, facial features, etc) and adjust to required background (cream or light-grey) and size (900 px in width, 1200 px in height). In this case, you don't have to waste time on long-time waiting, only to be informed of rejection.
It is recommended to take baby passport photo at home because the baby would be more willing to work with you when they feel at ease in a familiar environment. There are still some important rules to meet while shooting.
The baby is supposed to be the only subject in the photo, no pacifiers, toys or any body parts of another person.
Don't leave shadows on the baby face or the background.
Attract the baby to face and look at the camera. Don't tilt the face or look around.
For babies over 12 months old, keep the eyes open and neutral expression.
Keep the mouth closed.
If you apply for child passport by post, the photo must be printed on plain and high-quality photographic paper
We suggest you take several photos so that you can test each of them for free and pay for the final version. It provides 5 trial credits to download the digital template which could be directly imported to online application or printed out in physical stores for offline applications.
Summary
It is not a chore to apply for child passport as long as you read this passage and follow up with the instructions. Using online tool to make UK baby passport photo can really help so that you can concentrate on filling in the form correctly. Just take it easy and be patient to wait for the arrival of your baby's first passport. Then, plan for your magic family trip.