We all know that Canada and the United States (U.S.) enjoy a unique relationship due to their geographical proximity and close economic ties. In fact, there is about 800,000 Canadian living in the U.S.. There is no doubt that getting Canadian passport photo would be a common Google search. In this article, we will cover several ways to take a Canadian passport photo in the United States, such as at retail stores, pharmacies, online photo tools, etc.
Get Canadian Passport Photos at pharmacies–Walgreen
With over 7750 locations across the U.S., Walgreen is undoubtedly your convenient choice to take Canadian passport photos. Maybe you go downstairs and there will be one or two of them right there. Plus, no need to worry about the procedures of taking the photos. Equipped with staff with a great deal of experience, Walgreen allows you to just walk in the door without worrying about anything, they'll cover you all. The whole procedure will take you 1 hour or less, and you have to pay $16.99 for a piece of the passport photo.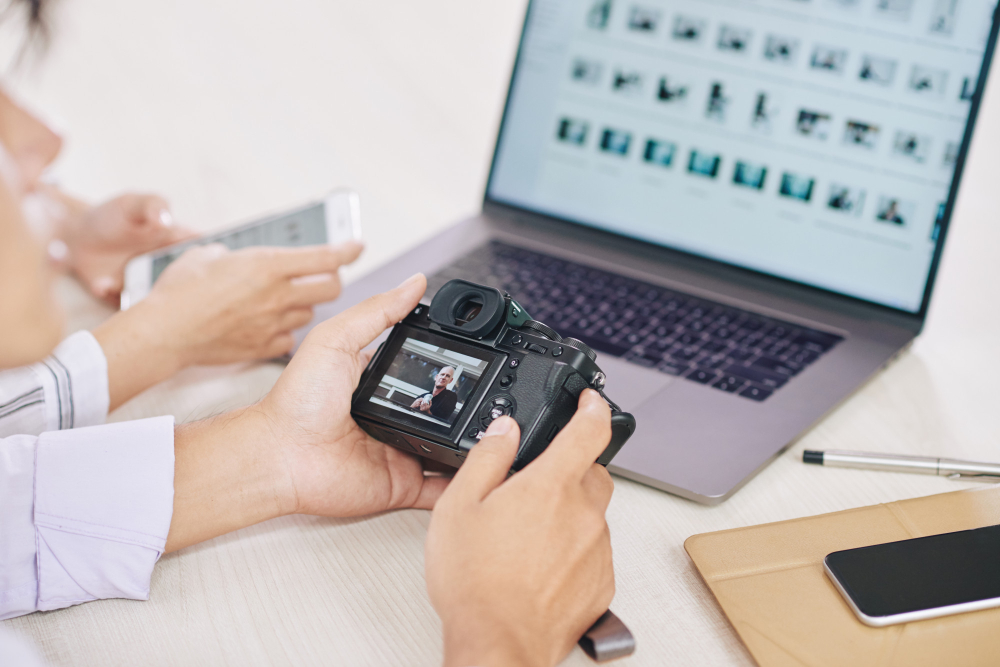 Get Canadian Passport Photos at retail stores–Walmart
When talking about retail giants, no one would miss two names, Walmart and Target.
Photos of a Canadian passport can be taken and printed at Walmart for 15.99 CAD. Canadian in America can find their stores in over 5000 locations nationwide. Taking and processing a passport photo may be done in 5-10 minutes without an appointment at any Walmart.
If you need a fresh Canadian passport photo, you might also stop by the nearby Target. You can get a photo that meets all the requirements set forth by the Canadian government at any retailer in the United States.
Get Canadian Passport Photos online
Apart from pharmacies and retail stores, there is an option to make your Canadian passport photo online with some tools.
Taking a passport photo online may save you time and money, while also allowing you to adjust the lighting, and the angle of the photo, and what's most important, it can protect your own privacy and automatically adjust your Canadian passport photo size.
We recommend that you can use the online passport photo tools as follow:
PhotoAiD – C$5.95 for a digital photo, C$9.95 for printed photos to your address. Guarantee of acceptance or 200% money back
123PassportPhoto – $8.9 for a digital photo. You can download the image and print it at any photo printing shops
AiPassportPhotos – 2 credits for a digital photo. If you're new to this tool, you can get free 5 credits after registering. You can use the 5 credits to create 2 pieces digital Canadian passport photo.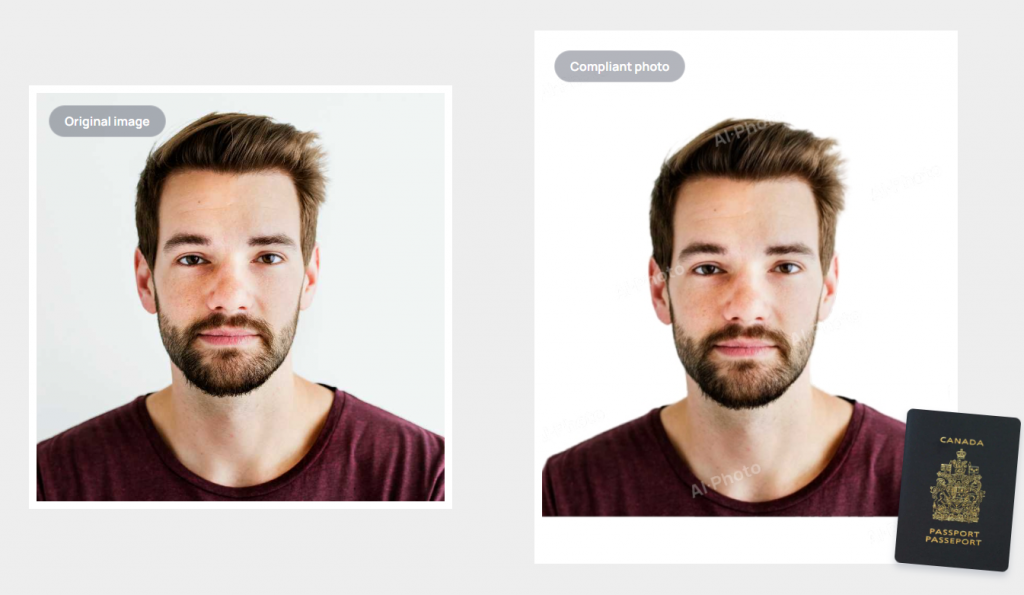 Get Canadian Passport Photos near me in NYC
Taking a passport photo for a country with such few criteria is a breeze in a major metropolitan area like New York.
For example, if you're in Lower Manhattan, there're at least 4 ways to get your Canadian passport photo, including FedEx Office Print & Ship Center, Walgreens, the UPS Store, and CVS. One of the closest Walgreens to you is at 250 Broadway, New York, NY 10007. Before you go, it's better to call ahead to confirm they're available so that you are exempt from getting nothing.
At 100 Maiden Ln, NY 10038, it is the UPS Store, and at 129 Fulton St, NY 10038 is the CVS pharmacy near you.
Get Canadian Passport Photos near me in LA
The best places to get passport photos taken in Los Angeles for Canadian citizens are located inland, particularly along Western Avenue.
Assuming you're on Western Avenue, you can head south on Western Avenue towards W 56th Street, then turn left onto W 54th Street, turn right onto 11th Avenue, and next turn left onto W 52nd Street. After turning right and then turning left onto W Washington Blvd, the UPS Store will be on your right-hand side.
The Requirements for A Canadian Passport Photo
Take your time and prepare thoroughly before taking any identification shots. It's possible you have a trump card in your sleeve if you know exactly what a Canadian passport photo must have. It's also a good idea to expand your knowledge; you never know when you might come in handy when one of your friends or family members needs a photo for their Canadian ID.
The requirements for a Canadian passport photo are as follow:
The passport photo can be taken in color or in black and white, but either way, it must have the following image quality conditions:
The focus must be clear and sharp
No harsh shadows or glare
Skin tone must be unaltered
Clear contrast between the face and blank background
If you are applying for a Canadian Visa photo, the same image quality rules apply but instead the photo must be 35mm by 45mm.
Additionally, your face must be portraying a neutral expression with a closed mouth that is not smiling, frowning, or laughing. And your full face has to be shown in the image, with eyes staring at the camera. The photo's background must be blank white or grey, and no sunglasses or headwear can obscure your facial features. Any long hair must be brushed to the sides or put into a ponytail.
Taking these requirements into consideration before getting your Canadian passport photo.
The Size of A Canadian Passport Photo
As for the pictures themselves, they need to meet several specific requirements according to the government of Canada.  When it comes to the size of the passport photo, it needs to be 50mm wide and 75mm in height. Your face within the photo needs to be 31mm to 36mm in height which can be read as the image of your face and shoulders must be centered in the photo. 
Wrap up
To sum up, after getting familiar with the requirements and sizes of the Canadian passport photo, it's convenient for you to get your photo in many ways like Walmart, Walgreen, and online tools. Start your journey now!