These days, you can use the internet to do just about anything. This certainly includes photo editing. There are automated tools that will do virtually all of the work for you if you want to edit a photo a certain way.
In order to use these tools, you don't need to be a professional, or even know much about editing photos. Many of the functions can be controlled by AI that automatically adjusts the image to give you your desired result in seconds.
It's truly an amazing advantage to be able to edit photos this easily. Now, let's have a look at a few of the best online tools you can use to edit photos.
AI Passport Photos
AI Passport Photos is a great website if you need photos for an official document such as a government ID or a passport. All you have to do is upload a picture of yourself that's taken of the front of you while you're looking at the camera with your face in clear view.
The AI software then automatically replaces the background with a blank one that fits the requirements of the ID picture. It also does things like automatically adjust the pictures size to fit the requirements needed.
It can even adjust the exposure and brightness to ensure a clearer image. It does all of this using AI technology that automatically detects areas of the image that need editing and does it all for you in seconds.
This is an amazing tool to use if you travel often and frequently need passport sized photos to apply for visas for various countries. Or, if you need a new passport or identification card, this website makes things so much easier than having to go and get your picture taken professionally and then needing to print out the pictures there.
With AI Passport Photos, you can generate your own photos in seconds, and then either print them out at home onto glossy paper if you have an inkjet printer, or print them out at your local pharmacy or wherever you might be able to print pictures near you. The result will be as many usable passport sized photos as you need that you can use for various purposes.
It's an excellent service that is well-worth it considering how much time and money you'll save with it compared to the other options.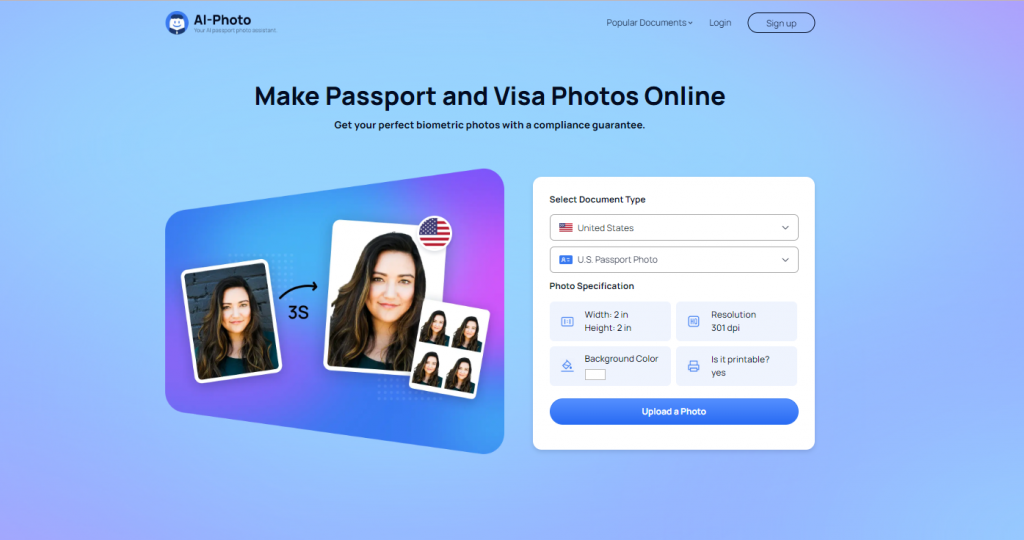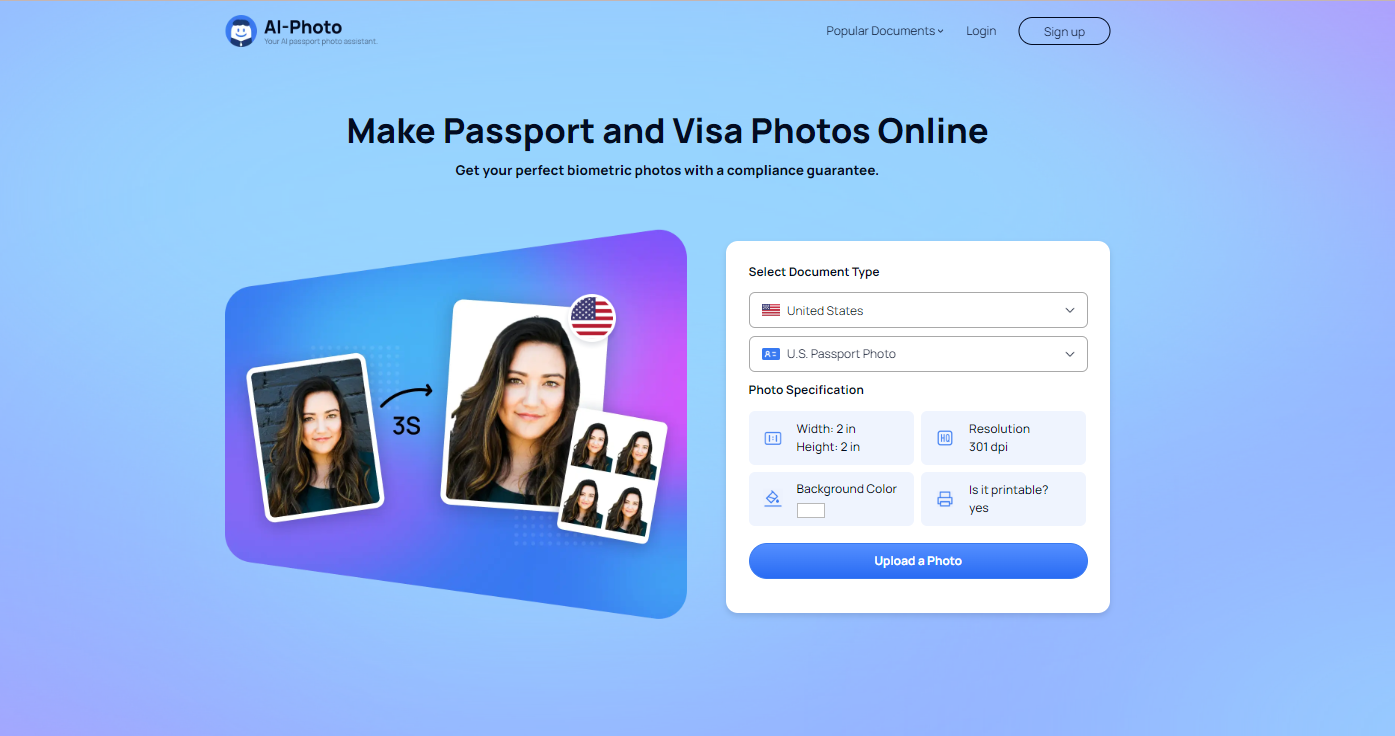 VSCO Photo Editing App
VSCO is an app that you can download and use for free for iPhone or Android. It has a paid version that offers more features and no adds, which is recommended if you plan to use it often. The app works great for editing photos that you plan to post on social media, namely Instagram.
It was originally made for adjusting and resizing images to be able to post them as a sure for Instagram years ago. Now, it's evolved to include many other features that allow you to add filters, edit photos with many different tools, make collages, and more.
VSCO is a great little app for making simple edits and then posting your photos online.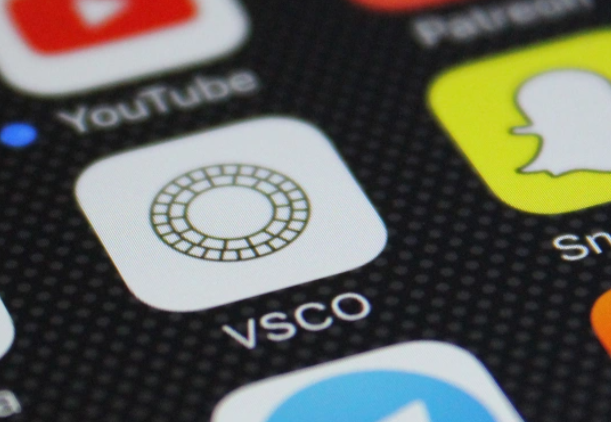 Pixlr Photo Editor
If you've ever used Adobe Photoshop then you'll love pixlr.com because it's very similar, free, and browser-based, meaning you can simply access and use it by visiting their website and uploading an image to edit.
Though this tool is extremely powerful and useful, you do have to do all of the editing yourself. That means if you aren't really familiar with how the tools for photo editing work in apps like Adobe Photoshop and Pixlr, you'll need to learn as you go.
This might seem easy but it can take some time to get used to it. However, once you do gain some familiarity with the tools and are able to use them well, this is an amazing app that you can do almost any photo editing with.
Adobe Photoshop has a similar version of their app that is browser-based. However, it is limited in some capacity and isn't as powerful as the original app. Pixlr is also not as robust in terms of features as Photoshop, but for a free, browser-based tool, who can complain?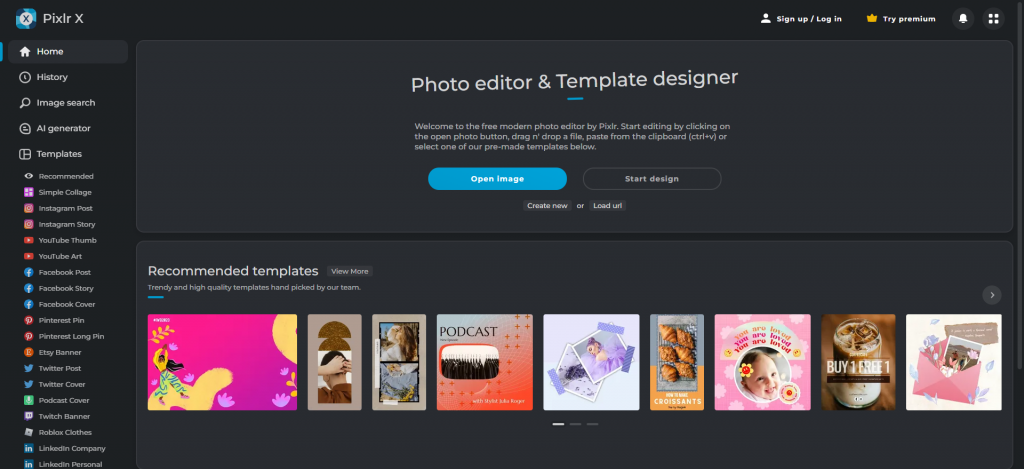 Conclusion
With the tools above, you can transform your photos into better, more useful, and more beautiful images. It's amazing how far smart photo editing technology has come. Now it's time to use it to your advantage to make better photos that suit your needs whatever those may be. Happy editing!