If you are over 18 in Canada, you could hold a gun, but you have to apply for a firearms license or PAL (Possession and Acquisition License) first. A firearms license proves your legal possession of firearms. Even if you are not the owner of the gun, you are still required to show your pass to hold one. To buy a gun and ammunition, you have to show your permit to the shop assistant. And you are required to renew firearms license every 5 years.
Canada PAL Eligibility
The Royal Canadian Mounted Police has certain criteria about whether you are eligible to apply for a PAL. Review the eligibilities before you go ahead so as to avoid wasting time on repeated applications.
Apply for A Firearms License
To be eligible you must:
apply for it for the first time
This means you have never owned a valid pal license, such as a Minor's License, Possession and Acquisition License (PAL), Possession Only License (POL) or Firearms Acquisition Certificate (FAC).
The minors are not allowed to possess PAL license because they are too young to control a firearm out of consideration for their physical and mental conditions.
Applicants must be legal residents in Canda. Temporary residents or travelers are not legitimate PAL license holders.
not apply for a firearms license under the Aboriginal Peoples of Canada Adaptation Regulations (Firearms)

not be seeking a fee waiver

not be seeking a photo waiver
Renew Firearms License
To be eligible you must:
not be prohibited to exempt from offering a photograph for religious reasons.

not be in the progress of

firearms license renewal

.

not have a Minor's License
How to Apply for/Renew Firearms License
The firearms license renewal process is similar to the first-time application. The difference is that you don't need to take the safety course again if you could provide a copy of your course reports. What you should pay attention to is renewing it before it expires because there is 28-day waiting period. If your license has expired, it takes longer to reinstate it.
About 3 months before the license expires, the CFP would give out a pal license renewal notice to those who have held a valid license. The Canadian Firearms Program (CFP) allows applicants to fulfill the application online or by mail.
To apply for or renew your license, you have to provide:
payment information (credit card)

digital template of your photo

firearms license number

personal identification information
Take Canadian Firearm Safety Course
First-time license applicants have to take a safety course before holding a gun in case of gun abuse. Visit the instructors list and make sure your instructors are authorized.
The course generally involves the theoretical basis of gun history and construction, safety practices, operating firearm actions, safe handling methods, shooting techniques, responsibilities and ways to store, display and transport firearms.
Everybody could take the course. Kids under 12 join it for educational purposes, not for PAL application. Minors between 12-17 have to pass the course and apply for a Minor's License. After the theoretical lessons, you have to take a written test and a practical test. The written test involves 50 multiple-choice questions. Only those who have pass more than 80% of the questions could pass. In the practical test, you have to show the judge that you know how to use a firearm.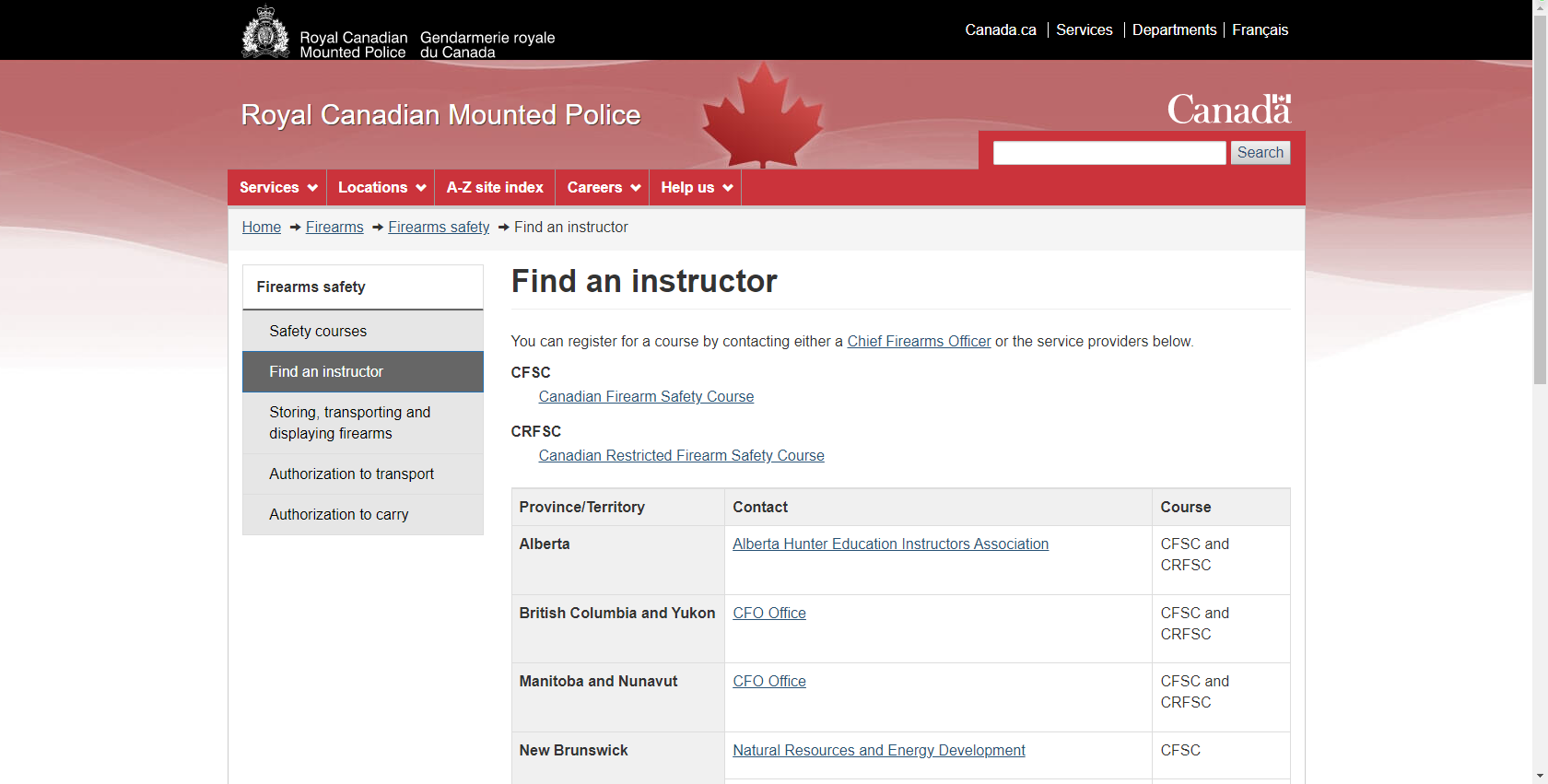 Prepare A Qualified License Photo
You have to attach a digital biometric photo by filing an online application. This is one of the most important parts, because identification images are so much different from life photos. If the picture does not meet the file and photo requirements, your application might be rejected. See the photo requirements as follows:
between 200 kb to 6MB

size: minimum 45mm in width x 57mm in length; head should be 30 mm high

taken within the last 12 months

head in the center with equal gaps on the left and right sides

background in light colors and outfits in dark colors, producing contrast between the background and the portrait

even lighting, no shadow on the photo or on the face

No overexposure & no "red-eye" effect

Keep your eyes open and look straight to the front.

No glasses, sunglasses, hats or caps.
If you are not certain about the quality of your photo, you can turn to AiPassportPhotos, an online photo editor. If you file online, you can just attach the digital template. If you file by mail, you can print out the photo and attach it to your mail.
AIpassportphotos, supported by built-in AI technology covering photo requirements for different kinds of identification photos of different countries, could scan and check the compliance of your photo, crop the photo into proper size, remove shadows and even change your background. You can finish the photography without wasting time and money visiting a photo booth or studio.
Fill up the application form
If you file online, you can create an account on the official website and finish the application according to the instructions.
If you are not eligible to file online, you can download and print the forms, fill them up and send to the address listed on the form.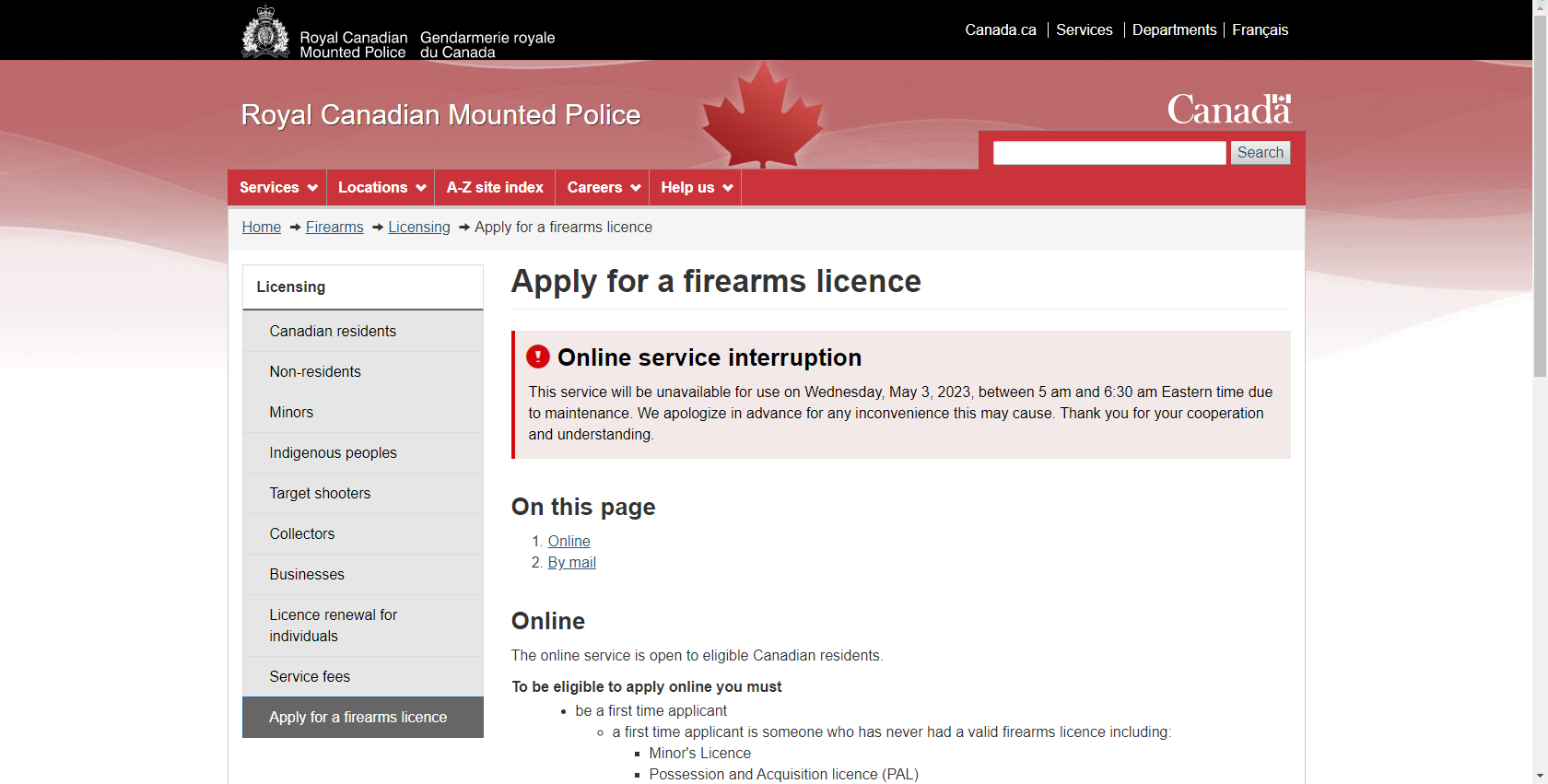 Follow up application status
After submitting the application, your PAL renewal would go through a few stages to verify your privileges and qualification to maintain your license. You need to log in to the website and follow the case status with the confirmation number sent to you. It usually takes 45 days to deal with your applications. If the application is approved, you have to wait for another 28 days to get your PAL.
Conclusion
Firearms license renewal is definitely a strict affair. You have to pay much attention from the preparation period to the filing process. You can't be too careful to double-check your application form in case of any omission or mistake. If possible, read the official institutions instead of filling up the forms directly. We hope this passage would ease your worry and confusion to apply for or renew firearms license.