"Do I need a passport to go to Mexico?"
"Yes."
Mexico is well-known for its coastal scenery, colorful fiestas, marvelous cultural heritage, and exciting adventure. Located south of the United States, it has long been a popular tourist attraction for US citizens. There are three ways to travel from the United States to Mexico – by air, by cruise or by driving. What documents do you need to cross the Mexican border? In this passage, we are going to talk about entry requirements for Mexico.
Do You Need a Passport to Go to Mexico
You have to present a valid passport as proof of identity while passing through customs checkpoint. Depending on the way you enter Mexico, you can choose either a passport book or passport card. The passport card is a cheaper and more portable alternative to the passport book issued for U.S. citizens to travel to Canada, Mexico, Bermuda, and Caribbean areas by land or sea.
Travel to Mexico by Air
It takes only a few hours to fly to Mexico from the US, which is usually the first choice for cross-border trips. According to international air travel standards, all passengers must carry a passport book to fly in and out of a country. Therefore, you have to show a passport book with at least 6 months of validity left and at least one blank sheet. The border control officers will stamp on it after checking and approving your entry. As for minors under 16, they also have to hold their own passport books on international air travel. Moreover, a passport is also required when traveling within Mexico by airplane if you are non-Mexican.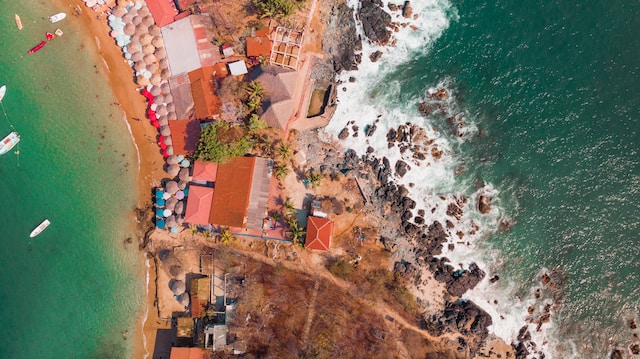 Travel to Mexico by Sea
Taking a cruise trip to Mexico can enjoy the attractive view along the coastline. There are two types: closed-loop and standard one.
A closed-loop cruise departs from and ends at the same US ports, allowing Americans to reach Bermuda, Bahamas, and Mexico without passport books. According to the Western Hemisphere Travel Initiative (WHTI), other identity documents like passport cards and trusted traveler cards are accepted while boarding a closed-loop trip. Please note that some cruise companies might suggest you take your passport book in case you need to take an airplane. Please check the specific requirements of the cruise line that you are traveling with.
A standard cruise starts from the US port but ends in another country. As it will enter a foreign territory, you should present your passport book, and sometimes Mexican visas.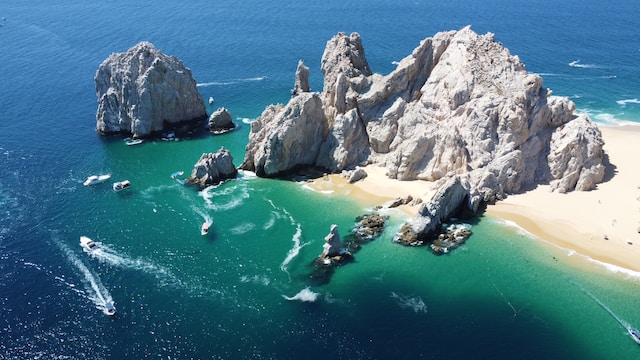 Travel to Mexico by Land
Driving to Mexico is a popular choice. The good news is that a passport book is not mandatory. Passport cards, green cards or other certified travel certificates that can prove your identity and US citizenship are allowed. Additionally, cross-border road trips also require a driver's license, a vehicle import permit and travel insurance. No matter how you choose to enter Mexico, please take good care of your travel documents and carry them with you during your stay in Mexico because the authorities can check your identity at any time. Failure to show them or overstaying can lead to severe punishment.
Required Documents to Enter Mexico
Although WHTI allows for multiple documents as proof of US identity and citizenship, a passport is always the first choice, including a passport book or passport card. In this section, we will introduce more information about required documents to gain approval for entry from the immigration authority.
One of the following is a WHTI-compliant document.
➢ passport book
➢ passport card
➢ Enhanced Driver's License (EDL)
➢ trusted traveler card including NEXUS, SENTRI, FAST or Global Entry card
➢ Enhanced Tribal Card (ETC)
➢ military identification card or one with official orders
While international air travel only recognizes passport book, most land and sea ports of entry can accept the rest. However, don't use a birth certificate, standard driver's license, automobile registration or naturalization certificate to replace the documents above.
You might visit Mexico for tour, work, study, etc. The purpose of traveling influences your duration of stay and entry requirements. US citizens can stay in Mexico for less than 180 days without a visa. Those who are traveling for non-tourist purposes or wish to stay for more than 180 days have to apply for a relevant visa type.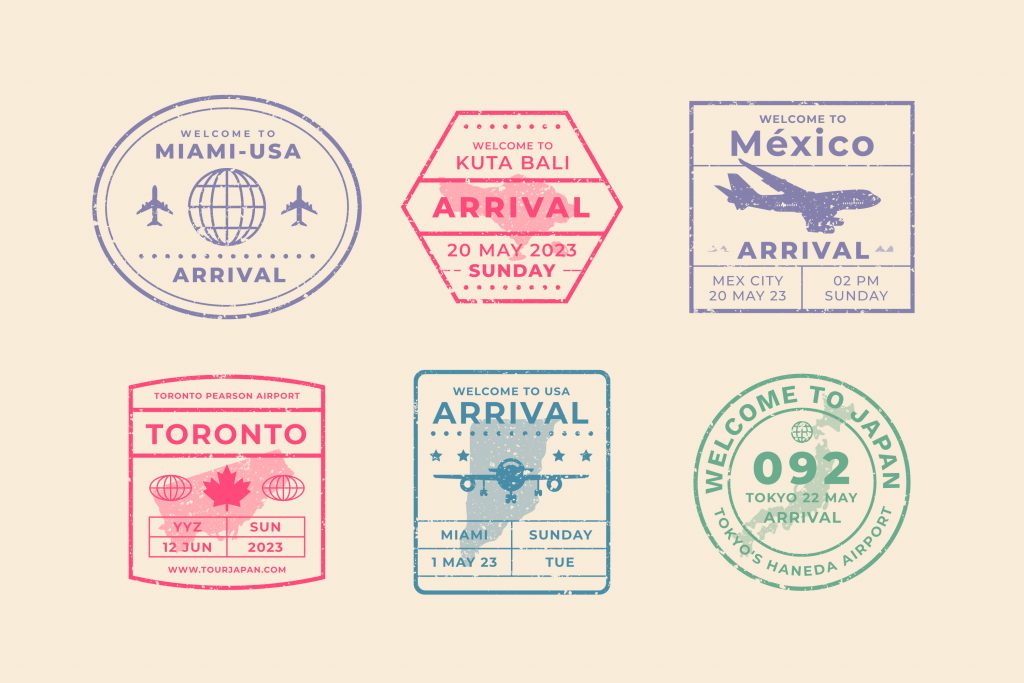 Mexican Tourist Card (FMM)
This card is required even if you don't need a visa which is used to gather your traveling information. Self-driving tourists can obtain it at the border while air tourists can get it at the airport. Extra supporting documents might be required to grant your entry. Try to make it as clear and specific as possible to persuade the immigration officers.
onward/returning tickets, or cruise itineraries to prove your determination to leave Mexico.
hotel reservations, invitation letter from family or friends, or other proof of accommodation
proof of financial support, such as bank statements, certificate of deposit, etc.
travel itinerary
Requirements for Minors Traveling to Mexico
A passport book is also the only acceptable document for minors (US citizens under 16) to go to Mexico by air. Entry requirements for kids traveling by land or sea are the same as that for adults. Here are specific regulations for special circumstances.
US citizens below 16 who enter Mexico by ship or car can also use birth certificates, naturalization certificates, or citizenship certificates.
US citizens below 19 who travel to Mexico with schools, sports teams or social/cultural institutions without parents' company should also present letters of consent from a legal parent or guardian and documents of the attendant organizations.
Create Qualified Mexican Passport Photo
Now that you have learned about all the requirements you need to enter Mexico, it's time to apply for or renew your photo identification. A biometric photo is a must-have for passports and visas. Passport and visa photos have to comply with lots of rules and regulations. People used to take a picture in retail stores, photo booths or studios. Now there is another option. We suggest you use AiPassportPhotos to make a 100% qualified ID photo without leaving your home. With this online program, you can either take a shot or upload an existing image after choosing the desired services. There are specific guidelines on how to take pictures for each template. Obtaining a Mexican passport photo or other document type would no longer be a problem.
Summary
After reading this passage, you must find the answer to the question "Do I need a passport to go to Mexico". When traveling by air, a passport book is the only accepted document. When traveling by land or sea, it is up to you to choose a passport card or alternative WHTI document. Although passport books are not necessarily needed, it is recommended to get one. You will find it helpful in emergencies.