It is widely acknowledged that traveling by air is one of the strictest transportation. Both crews and passengers have to take a careful examination of luggage and identity.
When it comes to identity verification, passport is a must-have when we travel out of Canada. Then what about traveling within Canada? As we have received a lot of feedback asking "do I need a passport to fly within Canada", we plan to have a thorough introduction about what ID you need to fly within Canada.
Do You Need a Passport to Fly Within Canada?
Whether passports are required to fly domestically or not depends on your citizenship. Foreign travelers without any Canadian identification are required to show passports or visa within validity. Other common certificates like ID cards, driving licenses or residence cards issued by your own country are not accepted. The following persons are allowed to present alternative documents to passports:
Canadian citizen
U.S. citizen or permanent residents of U.S.
For foreigners living in Canada with any Canadian identification (like driver's license or permanent resident card), passports are not mandatory.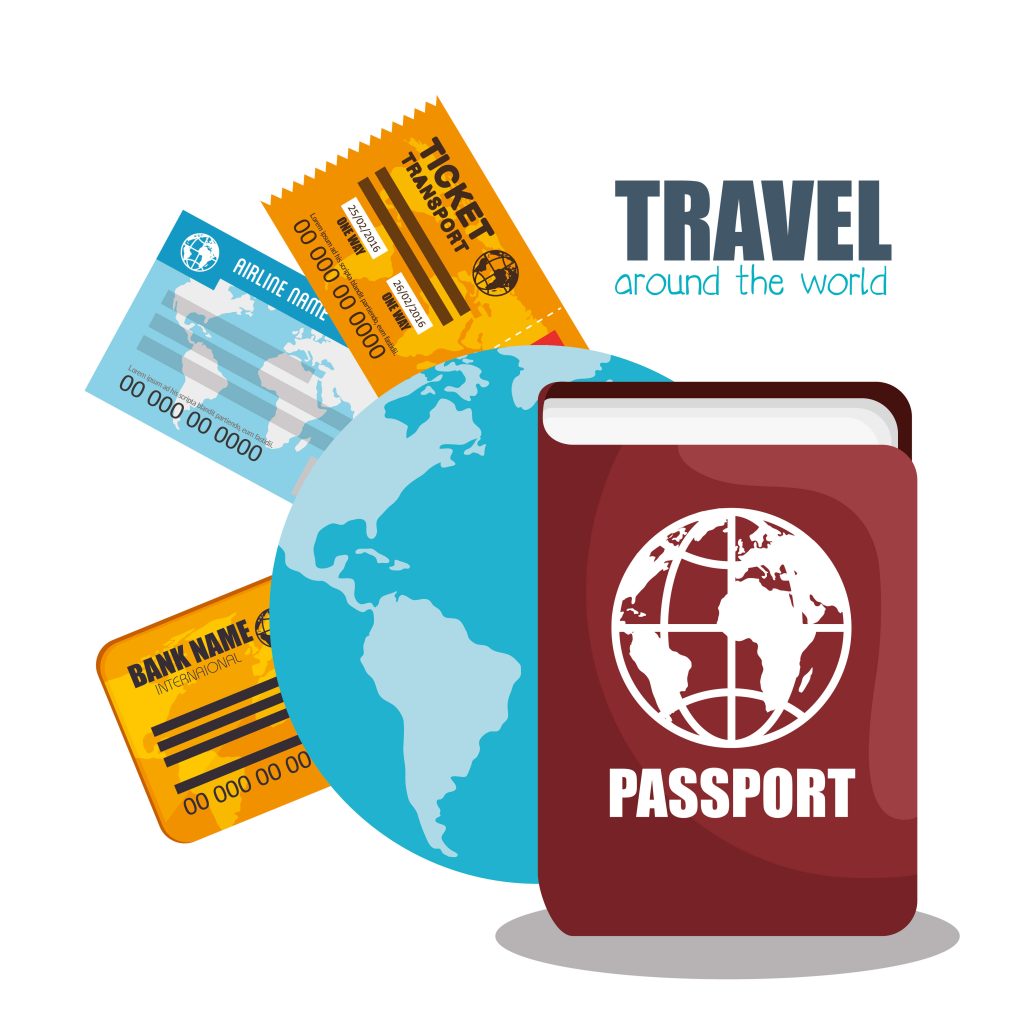 What ID do You Need to Fly Within Canada?
Domestic traveling requires much fewer documents than international one, but it doesn't mean identity check is underestimated. In spite of your identity, nationality, and career, you have to show a valid official identity certificate so as to board the airplane. It is not limited to a passport as long as it includes the following information:
holder's photo
date of birth
holder's full name which is the same as that on the air ticket
Taking the right authorized identification would help to accelerate your check-in process. Next, we are going to talk about the specific IDs that is accepted while traveling in Canada according to your identity.
Required IDs for Canadian Citizens
Canadian citizens have more choices for domestic trips when required to show identification at the boarding gate. Passports are acceptable but not mandatory. Please make sure what you present complies with the following requirements:
One photo identification issued by Canadian government with full name and date of birth. Examples of this kind are:
passport
citizenship card
permanent resident card
driver's license
health insurance card
identification cards
military identification
federal police identification
employee identification cards of federal or provincial government
Certificate of Indian Status (Status Card)
NEXUS card
firearms license
Two government-issued non-photo identification with name and at least either of them carries your full name and date of birth. Examples of this kind are:
birth certificate
Record of Landing Form/Confirmation of Permanent Residence
immigration documents such as work permit, study permit, temporary resident permit, etc.
Please note that hunting, boating and fishing licenses are not accepted as domestic flight identification.
Required IDs for Non-Canadian Citizens
Travels without Canadian citizenship must show designated identifications while traveling in Canada. These documents carry personal information like photo, full name and date of birth. Please do not use an expired one, or you could be rejected to board.
U.S. citizens or permanent residents of U.S. could show one of the following:
passport
NEXUS card
Green Card
Enhanced Driver's License
Travelers from somewhere other than Canada and the U.S. must show a valid travel document issued by the country of which you're a citizen or a national, such as:
Required IDs for Kids
Parents or guardians must show valid identification documents in order to take a child to travel within Canada. If you are a Canadian citizen, the kids don't need to show passports as long as you take valid identification.
Minors below 18 are suggested but not mandatory to provide proof of age even issued by non-government organizations, such as a birth certificate or student card, but these certificates are a must while using "Unaccompanied Minor Service ".
In terms of international travelers visiting Canada, both you and your child must have passports or valid traveling documents to fly within Canada.
Online ID Photo Maker
As you are required to present photo identification to verify your identity while traveling by air, I bet you would want a good-looking photo on it. If you are planning to apply for an official document, here is a tip on making a perfect biometric photo.
AipassportPhotos is a professional online editor for ID photos of passports, citizenship card, firearm license, etc. Once uploading a photo taken by either smartphone or camera, you would receive a set of compliant photos.
The interface is quite user-friendly and requires only one-button click. Even newbies could achieve perfect results by going through the steps below:
Visit https://www.aipassportphotos.com/en-ca and upload a pre-prepared photo.
The tool crops the size and replaces background automatically once the photo is qualified.
Preview and download the printable template.
Bring it to the grocery store, shopping mall or photo booth and print it out.
The whole process takes only a few seconds, which saves you time in searching for a convenient studio, making an appointment with photographers and waiting in the long queue. Instead, you can take as many shots as you like and choose the most satisfying one without leaving your home.
Summary
Do you need a passport to fly within Canada? If you are non-Canadian or non-American, the answer is YES. If not, there are way too many alternatives. Domestic flight is less restricted than international ones. For Canadian citizens, passports are not required while flying between cities, but other identification issued by the federal, provincial or territorial government must be presented, such as ID cards, driver's licenses, firearms licenses, etc. For American citizens, either passports, NEXUS cards or Green Cards are acceptable. We hope this passage would help you get fully prepared before going to the airport so as to make it smooth to check in.