Want to get away for the first time since the pandemic two years from now, but you're rushing to get your passport renewed? Nowadays, Malaysians are eager to get back on the road and see the world again. You may need an appointment to renew a passport in recent weeks and months, but today you may either stroll in or renew your passport online without ever leaving your house.
Hopefully, the information provided here will serve as a helpful resource when you renew your Malaysian passport. So Let's start right now!
How to get your Malaysian passport renewed
Option 1: Renew your passport online
It is now easier and faster than ever to renew a Malaysian passport online. By renewing your passport online, you can avoid the hassle of going to an immigration office and waiting in line.  And all you have to do is provide all the information required via the MyOnline Passport form and collect it in person once it's ready.
Note: only applicants aged 13 years old and above can renew their passports online.
Step by step to renew passports
The Immigration Department of Malaysia has shared an update that Malaysians looking to renew their passports may do so online in six steps.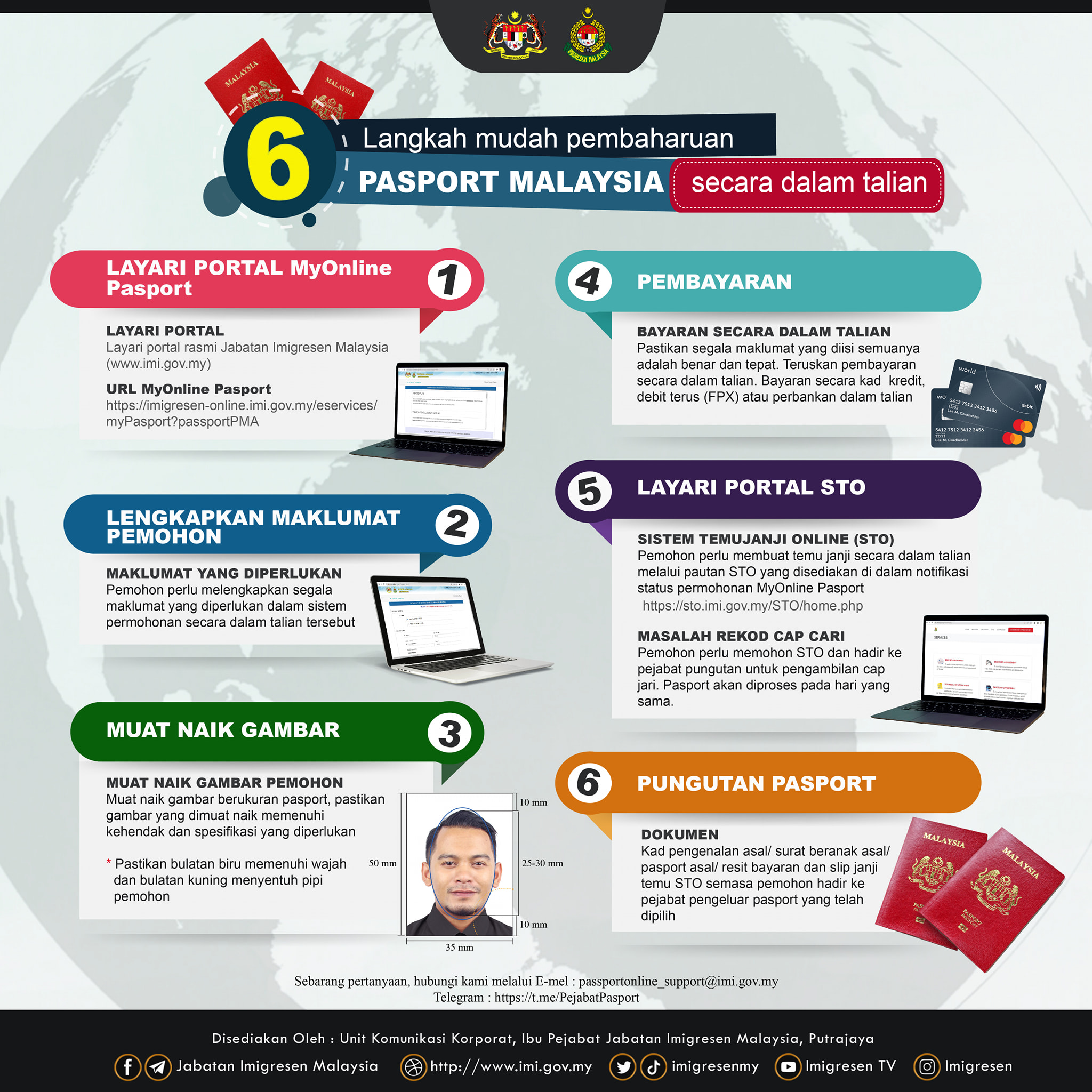 Visit the MyOnline Passport portal
First of all, MyONLINE*PASSPORT is an online platform for Malaysians to renew their passports. Passport renewal online can be only achieved this way, it can then be accessed here.
Complete the application information
Then, applicants must fill in all the required information on the online application system. Make sure that all the details entered are correct and match the information in the current passport.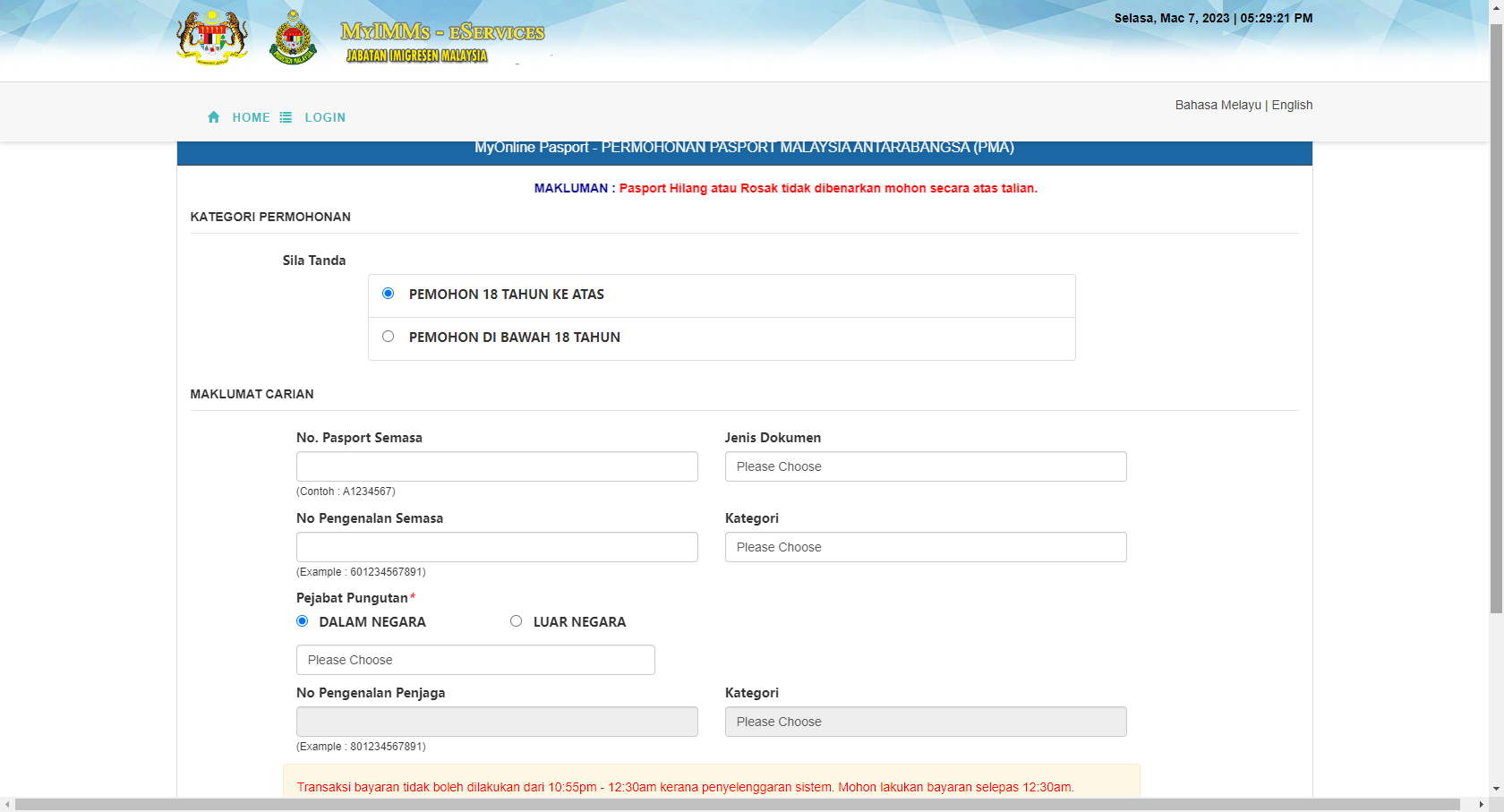 Upload a picture
Next, applicants are to upload their passport-sized photos onto the portal. The uploaded photo should meet the necessary specifications. We'll talk about the requirement for a passport photo in detail below.
Online payment
Then pay the fee through a secure online payment gateway. You can make the payment online via credit card, direct debit (FPX), or online banking. 
P.S. Due to system maintenance, payment transactions cannot be made from 10:55 p.m. to 12:30 a.m. Please pay after 12:30 am.
Visit the online appointment system (STO) portal
Upon completing the previous steps, applicants must make an appointment online through the STO link provided in the MyOnline Passport application status notification. 
Upon applying on the STO, applicants will then have to head down to the collection office for their fingerprints. Passports will be processed on the same day.
Passport collection
Lastly, applicants may choose to collect their renewed passports from a Passport Recipient and Issuance Office listed in the system. Applicants have to bring the necessary documents when visiting the selected passport issuing office:
original identity card

original birth certificate

original passport

payment receipt 

STO appointment slip
Some tips for your online passport renewal
Here are some tips to keep in mind while filling out the application: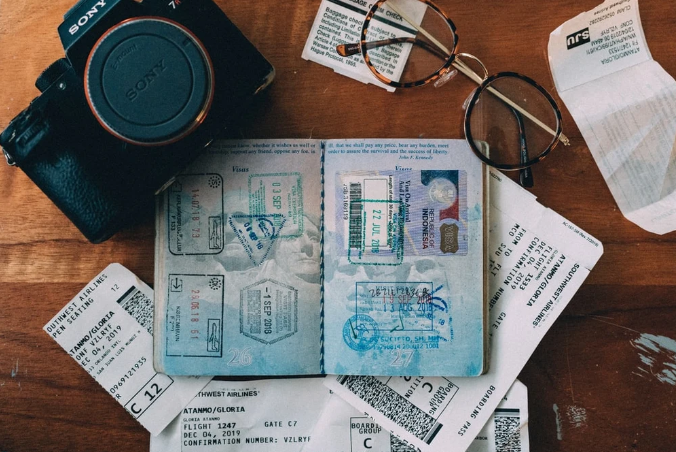 First, applicants must be above 13 years old and already have an e-Passport (passport with a microchip).

Applicants have to provide correct and accurate information. If the information provided is false or misleading, the application will be rejected and the applicant will have to deal with the law. under Section 12 (1) (c) of the Passport Act 1966 (Act 150).

For applicants below 18 years old: Under-age applicants can apply online only with the consent of their parent(s) or legal guardian(s). A parent or legal guardian is required to be present during the collection at the Passport Recipient and Issuance Office. If a parent or legal guardian is not there, the applicant will not get the passport.

Applications made before 3.00 p.m. on a working day will be available for collection on the same day. Applications made after 3.00 p.m. will be available for collection after 10.00 a.m. the following working day.

After completing your application, you'll need to pick up your new passport from your chosen office. Make sure to bring along your existing passport, Identification Card (MyKad), and payment receipt for a successful collection. You'll have to head over yourself instead of representatives. Applicants under the age of 18 have to collect a passport under the accompaniment of a guardian. 

Failure to collect in person or provide the required documentation will result in the non-issuance of your new passport.

Online renewal applicants will typically receive approval for passport collection via email within 3 days. You may head straight to the office to check on the status if you don't receive an email in 3 days (in most situations, they will already have your passport ready by then! If they don't, you can just hand them your receipt to get it done).

Current passport renewal rates (5-year validity): RM200 for applicants aged 13 – 59 years old & RM100 for applicants aged 60 years and above.
However, the most crucial aspect of the online application process is the passport photo requirements. The photo must be a recent one, with a white background, your hair doesn't cover your face/forehead, and meet specific size requirements. Many also use photo editing apps to ensure their photo meets the specifications required (e.g: to remove shadows or resize the photo to meet sizing standards). 
AI-Photo helps you solve all problems with a passport photo
This is where AI-Photo comes in. It can automatically help you make passport photos suitable for various countries, meeting all the government's requirements. The AI-Photo will create an appropriate background regardless of how messy y0ur background is, and automatically presents the correctly sized photo. It will look the same as any passport photo that you have taken at an official photo booth.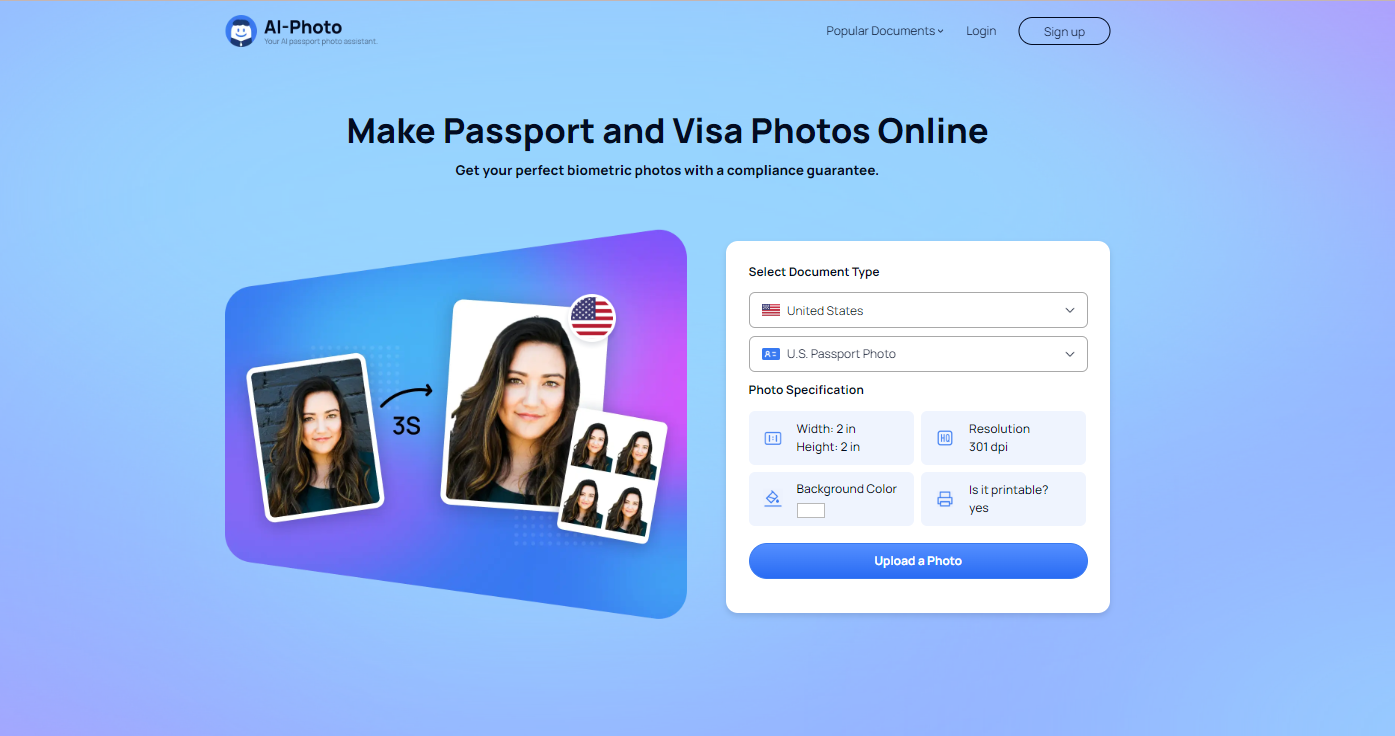 Besides, AI-Photo is a tool that can help you make your U.S. passport photo and baby passport photo automatically. Its advanced AI technology ensures 100% acceptance of your photos. With AI-Photo, all you need to do is take or upload a picture of you, then let AI-Photo do the rest.
Pros of AI-Photo
Cos

t-effective: generate your digital biometric photos online in seconds, allowing you to get your passport photo at a more favorable price

Convenience: no need to waste extra time, energy, and money 

Guarantee that the government will accept the modified photo (otherwise, we'll refund)

No need to manually adjust the size of the photo, AI-Photo automatically presents the size photo that meets the government requirements

Option 2: Renew your passport physically at the immigration office
After months of having to place an appointment on the Official Portal of the Immigration Department of Malaysia prior to your visit, you can now walk in for your passport renewal onwards. You can typically receive your new passport on the same day within 1 – 2 hours of completing your application.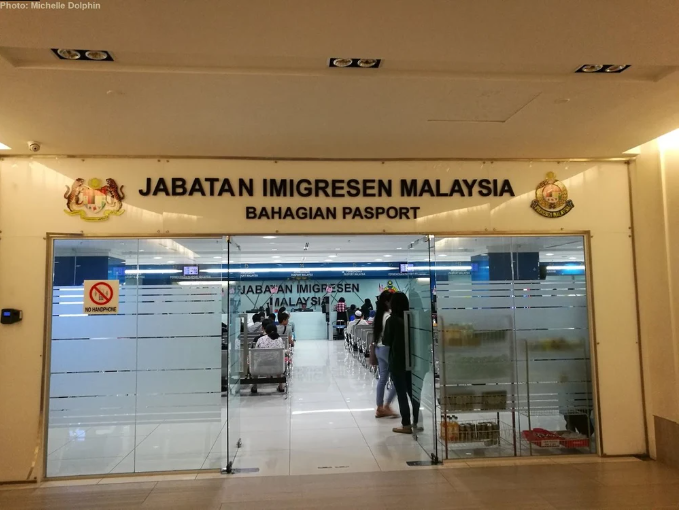 Immigration offices nationwide have recently revised their operating hours following a decline in passport applications at night.
Opening hours of passport issuing offices:
[weekdays] KL, Putrajaya, Selangor, Johor, Negeri Sembilan, Melaka: 8AM – 7PM

[weekdays] Perlis, Pahang, Terengganu, Kedah: 8AM – 5PM

[daily] Urban Transformation Centres (UTCs) in Peninsular Malaysia (with the exception of Perlis, Pahang, Terengganu, and Kedah): 8AM – 9PM

[Saturday] All offices (with the exception of Perlis, Pahang, Terengganu, and Kedah): 8AM – 1230PM
P.S.: most offices are closed for a 2.5-hour break (from 1215 – 245PM) on Fridays. Do double-check the opening hours of the office you're planning to visit as opening hours may vary. Click here  to know more about passport renewal in Malaysia!
Do note that at the moment, most places where you can renew your passport only accept credit cards, debit cards, and the Touch 'n Go e-wallet. Many offices no longer accept cash payments to ensure safe, contactless transactions.
Conclusion
To sum up, we sincerely hope this article can help you figure out all problems you may encounter and make you worry no more about your passport photo with AI-Photo. Besides, you can contact the office to know more: 
Office: THE MALAYSIAN ADMINISTRATIVE MODERNISATION AND MANAGEMENT PLANNING UNIT
Site:Level 6, Setia Perdana 2, Setia Perdana Complex, Federal Government Administrative Centre 62502 Putrajaya, Malaysia
Phone:603 8000 8000/603 8888 3721