Children and minors have different rules than adults when it comes to government documents, and passports are no exception. It's important to follow every single guideline when it comes to a minor's passport as they are very different, so if your child's passport has reached its date of expiry, here's all you need to know.
Understanding Passport Applications for Minors
Minors are considered to be people that are under the age of 16, and because of their young age they are not allowed to renew their passports and must apply for a new one altogether, restarting the same application process.
There is an exception in some countries, though. Minor passports have a validity period of five years. If the passport owner is still a minor at the time of its expiration, such as 14 or 15, then they are not allowed to renew their minor's passport and must apply for a new one.
But if the passport owner is 16 or older when the passport expires, they are allowed to renew their passport but only as an adult's passport, not a minor's.
In other words, minors who received their passport at the age of 10 or under will have to apply for a new one when it expires at the age of 15. On the other hand, minors who received their passport at 11 or older and have their passport expire when they are 16 or older may begin the quicker and easier renewal process.
The reasoning behind these different rules is because of puberty and fast growth spurts. Children grow much faster, especially when they are teenagers. As a result, their faces can change quite drastically even in just a couple of years. This is why a minor's passport only lasts five years, and this is why 16 is the cut-off point between having a minor's passport and an adult's.
Documents Required for Obtaining a Minor's Passport
To apply for a new passport, you and your minor must bring documented evidence of their residency. This often includes a birth certificate which lists their name, date of birth, names of parents, etc. You must also create a photocopy of this document so that it can be submitted.
The minor will also need to bring some form of identification, such as a certificate of naturalization or citizenship, including a photocopy of such ID. 
One very important step in the application for a minor's passport that adults don't need to do is an interview of some sort. This process verifies that the minor is indeed related to the parents and acts as a way to make sure that the legal guardians will take good care of the minor and their government documents.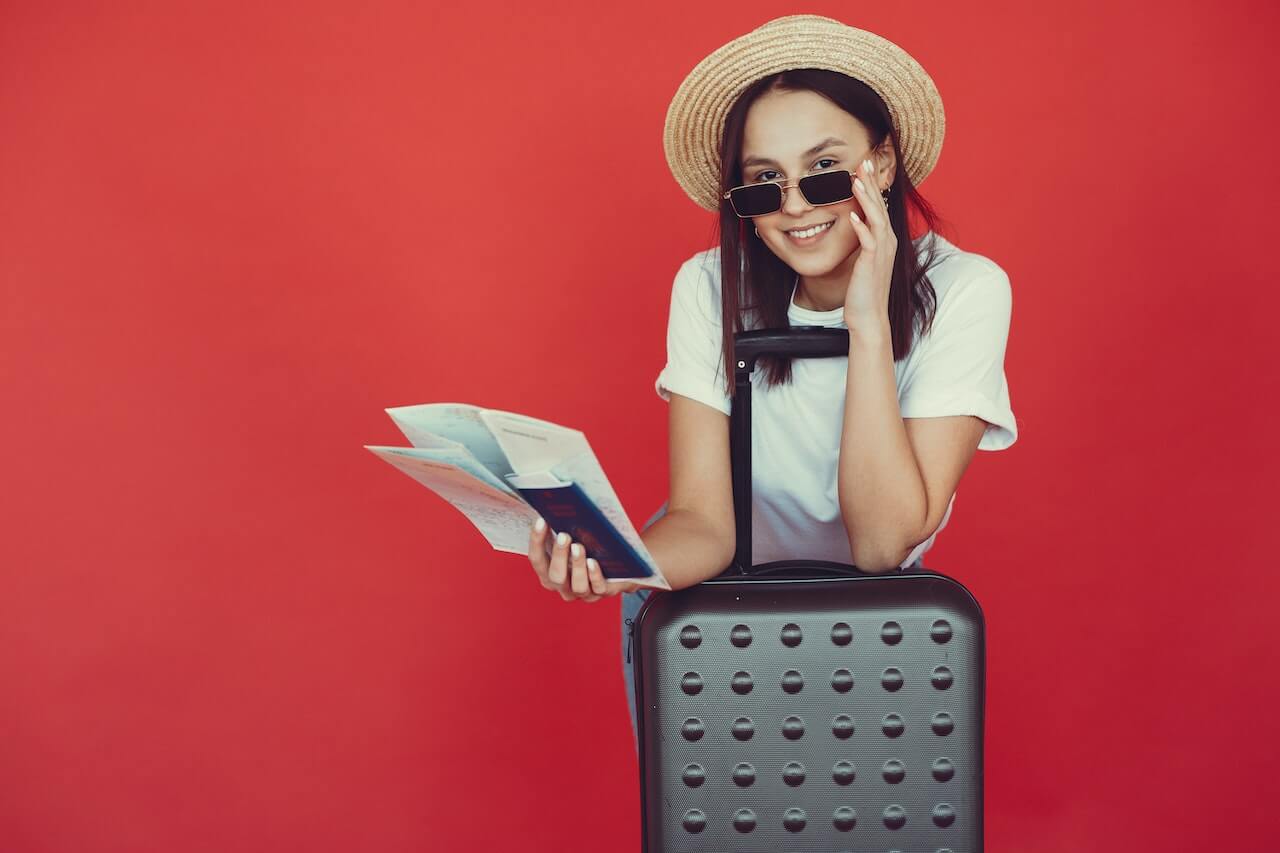 Providing a Photo for a Minor's Passport
One of the most important pieces of documentation that your minor needs for his or her passport application is a passport photo. This is a picture of the passport recipient that will act as the official ID on their passport document. Being a very important piece of documentation, all passport photos for both adults and minors must follow strict guidelines.
While rules regarding passport renewal or reapplication for minors are quite different, you will be happy to hear that the passport photo guidelines are the same among adults and minors.
This means that your minor's passport photo must be taken at a straight angle with adequate lighting that exposes their facial features properly. The minor must also be making a neutral facial expression and must not be wearing any headwear that obscures their face.
The dimensions of the passport photo must also be proper, typically measuring 2 inches by 2 inches with a bit of space separating the top of the head from the top of the picture.

Using AIPassportPhotos to Create a Perfect Minor's Passport Photo
If you need a quick, free, and easy tool that can help you craft an ideal minor's passport photo, you will want to use AiPassportPhotos. This is a dedicated site that uses advanced AI and facial recognition technology to crop, resize, colorize and edit a perfect passport photo.
All that's required from you is taking a picture of your minor with a neutral expression, with adequate lighting and done from a proper angle. AIPassportPhotos will take care of the rest.
Even if you take your minor's passport photo with an unacceptable background color, the AI tools will use facial recognition to isolate your minor's face, keep it in the picture while deleting the background, replacing it with a white sheet.
And that's not even the most advanced tool – you can also edit the photo to create better colors, reduce blurriness, and sharpen the photo with an enhancer to make facial features pop out even more.
Once that's all done, AiPassportPhotos also allows you to crop and resize the picture to an ideal passport photo template which you can take with you to a place like Walgreens or Costco to have it printed out on high-quality matte or glossy photo paper. This final step turns it into an acceptable document for your passport application.
Fill out the Proper Minor's Passport Application Form
Minors and children will have to fill out different passport forms than their parents, though done with their legal guardian's help of course. In the United States, minors need to complete the DS-11 form which can be found here.
This form should be printed out and completed by hand. Once this form is done, it is to be collected along with all other necessary documents, including proof of identity and a passport photo.
Take the form and all the necessary documents with you to the official government service building where you will apply for your minor's passport, take the child/parent interview, and pay your fees for the minor's passport.
Now all you need to do is wait a few weeks and your brand-new minor's passport will arrive in the mail!