Applying for a US Visa from the Philippines can be a long and complicated process, but thankfully you can make things a little easier on yourself by applying online. Just be sure to follow each step carefully because the US consulate is known for being a bit strict with its applicants.
Here's how you can get your US Tourist Visa by taking advantage of online resources.
Have Your Proper Documentation in Order
The first thing you need to do is make sure you have the right documents to get your US tourist Visa.
Perhaps the most important and obvious thing you'll need is your original Philippines passport. The passport must be valid for at least six more months to be accepted. You'll also need a recently taken photograph no older than six months that is also passport sized, 2 inches by 2 inches.
Since you're planning on a tourist Visa rather than a business Visa, you will have to apply for the B2 Visa which can be done online with the DS-160 application form.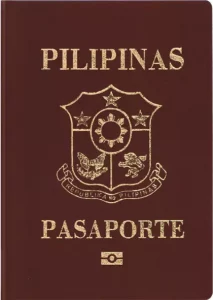 B2 Visa Requirements
To qualify for a B2 Visa, you must have specific reasons related to holiday or tourism in the US.
This includes visiting for a specific holiday, the intent to visit and tour various cities or states in the US, visiting family or friends, visiting for medical treatment, visiting for educational purposes or the participation in any major social or entertainment event in which you will not receive payment, such as sports or concerts.
As for applying for the B2 Visa online, you can find the DS-160 application online through VisaExpress. Keep in mind that the application fee for the DS-160 is $160.
Getting your Visa Photo Prepared
If you're applying for your US tourist visa online, you're probably wondering if you can do your visa photo online as well. Fortunately, you're in luck thanks to AI Passport Photos.
Thanks to the cutting-edge facial recognition technology, all you have to do is upload a photo of yourself in any environment. As long as you're looking directly into the camera, the photo should be valid.
Then you can use the color correction and background altering tools to create a blank white background that will make it indistinguishable from a photo taken at an official government location.
And don't worry about meeting the proper visa photo requirements. With AI Passport Photos you can make sure any visa photo has no shadows and is the right size.
US Tourist Visa Appointment interview
Once you have qualified for a US Tourist visa and complete the online application process, you will then have to attend an in-person interview that will finalize the process.
This interview is meant to make sure that you are fit for travel in the US. You will also have to bring several documents with you, including:
Your original passport
The DS-160 application form
A letter which describes your tourism and trip's purpose
Evidence of financial means
Criminal record proving you have no prior convictions
A letter from your current employer
Photocopies of relatives' status in the US
Transcripts or diplomas if you are a student
A doctor's note if visiting for medical reasons
Once you prepare all these documents and attend the interview, you will be asked questions about your background and your reason for visiting the United States. Don't worry, these interviews are neither long nor invasive. The most important part is the B2 Tourist Visa application and organizing all of your documentation.
Getting Your US Tourist Visa
Once the application and the interview are all finalized, you will have to wait a couple of weeks at least for your US Tourist visa to arrive. Once your visa arrives, it will be valid for six months.
You do have the option to extend your US tourist visa by another six months by completing the I-539 form at least 7 weeks before your visa expires. The extension fee is $370. You will also have to provide your passport and a letter explaining the reason behind the extension and further evidence of financial status and support.
Conclusion
Applying for your USA tourist visa online as a citizen of the Philippines is a pretty easy process. You will, however, still need to do an in person interview though, so your application is not completely done online. Just gather all the right documents and be sure you have great passport sized photos in your application!